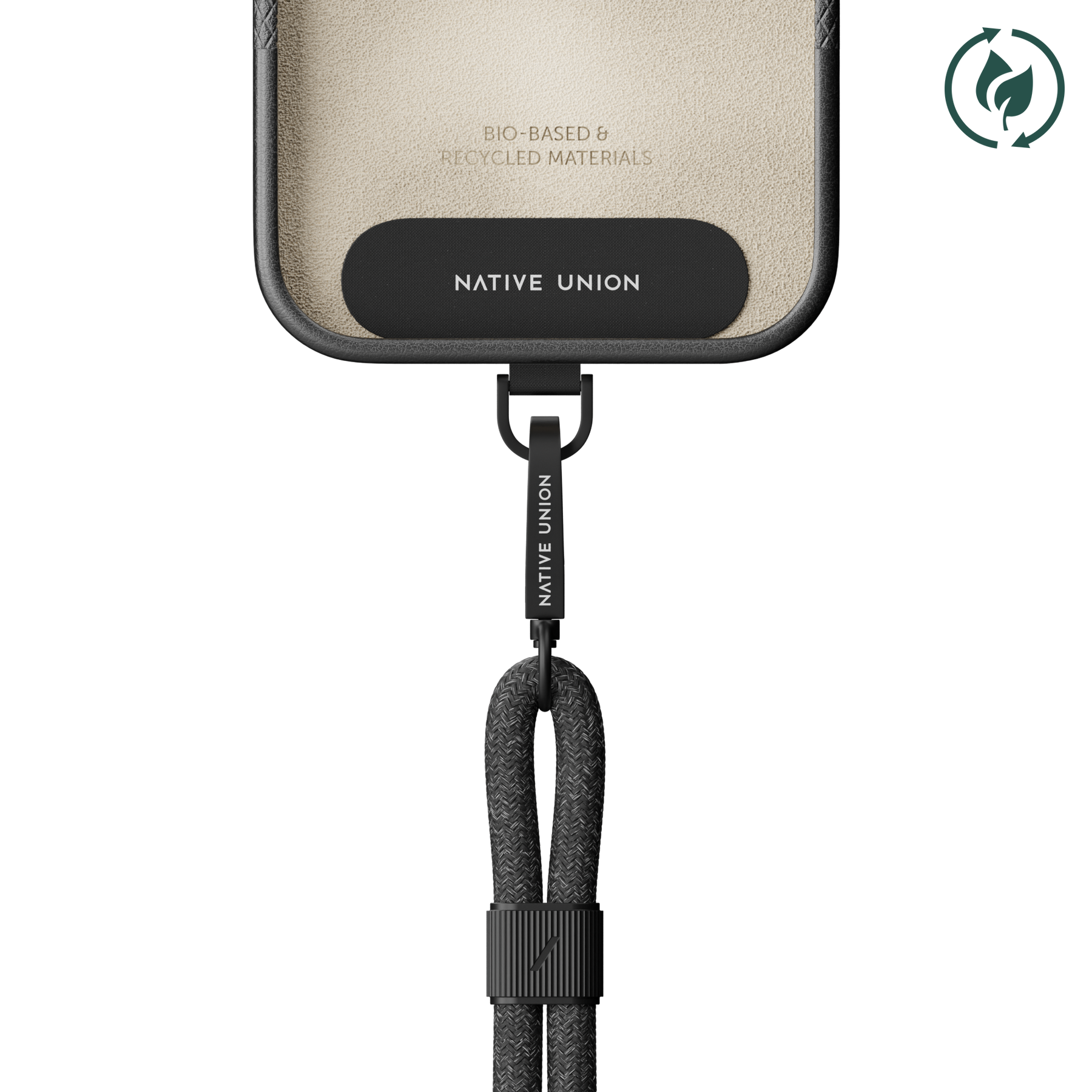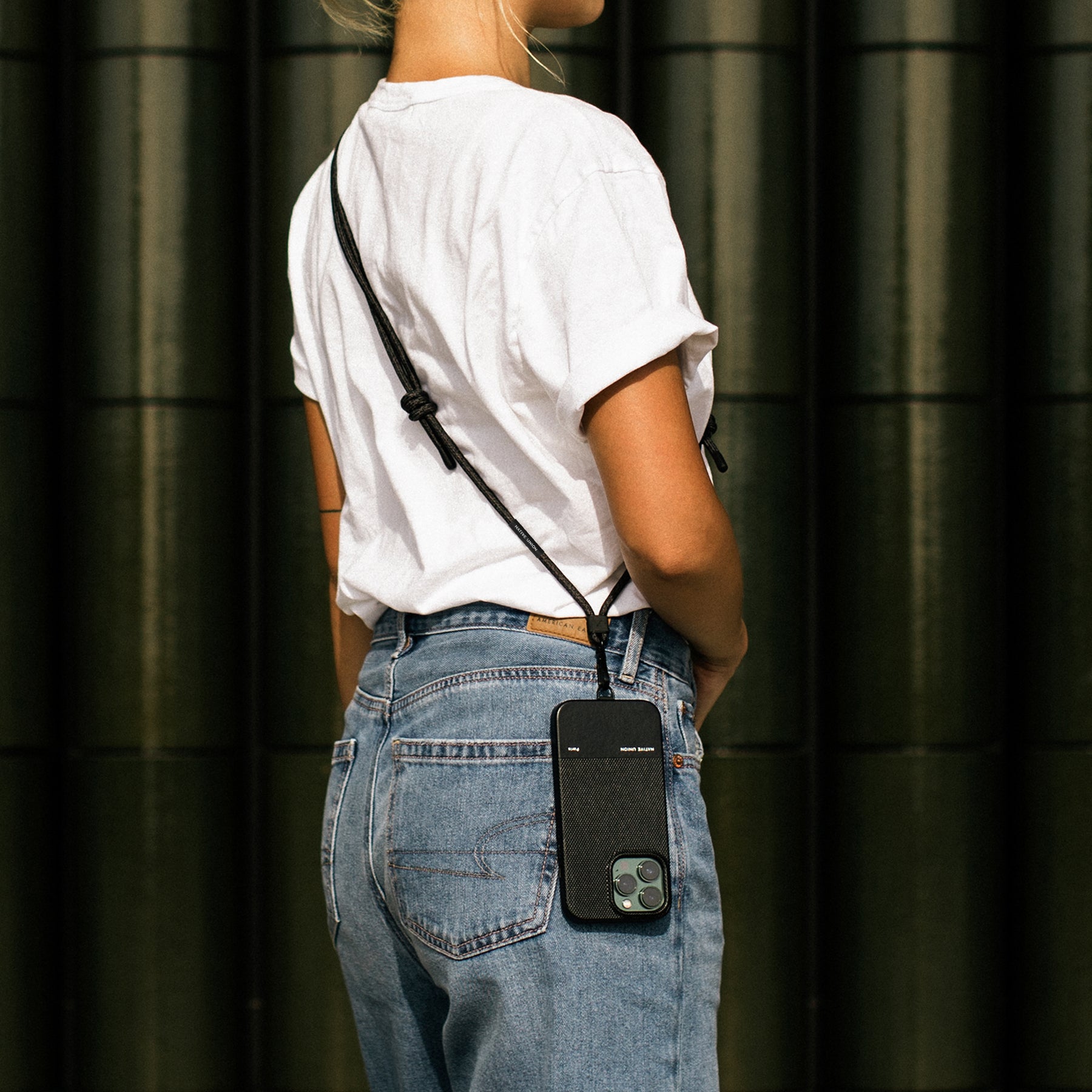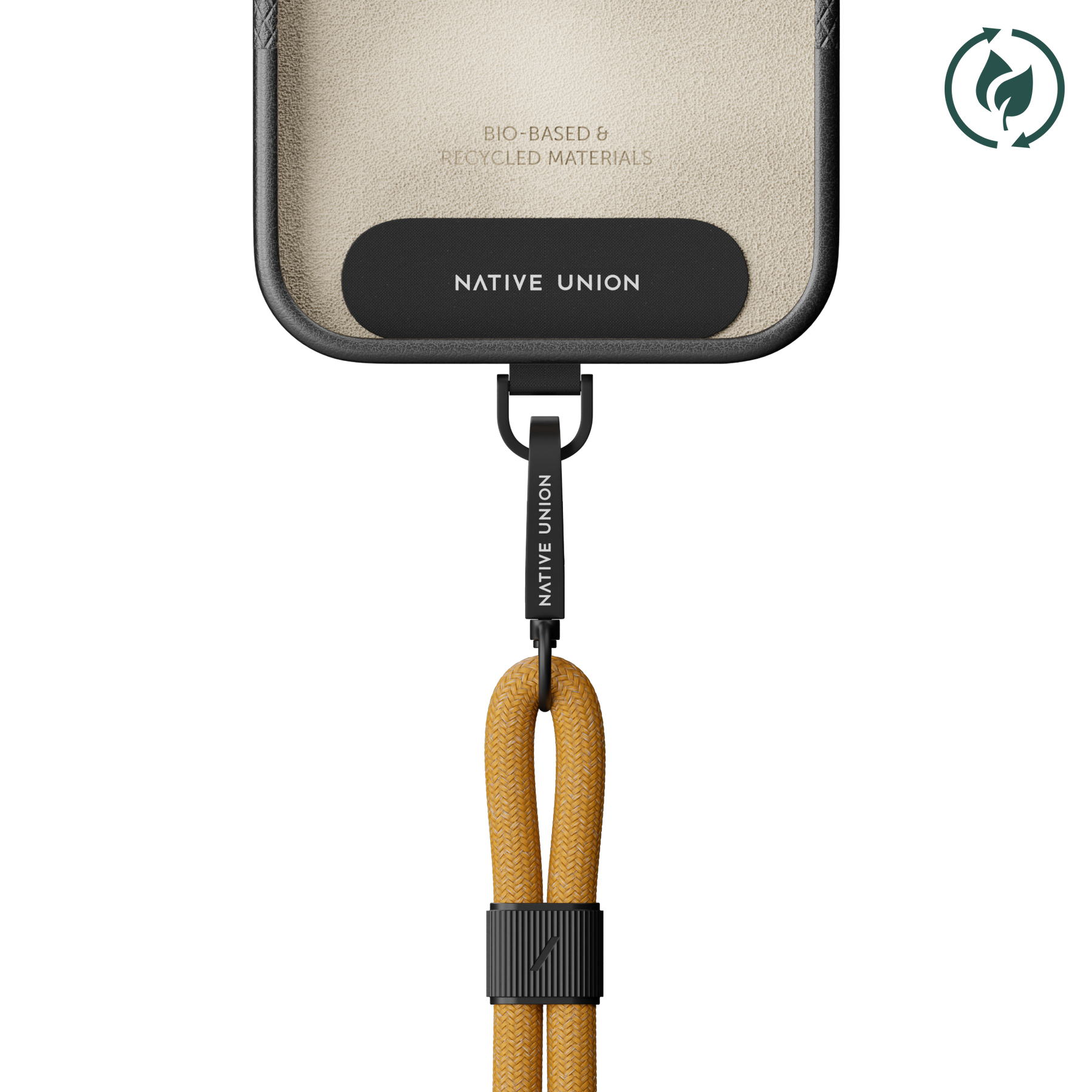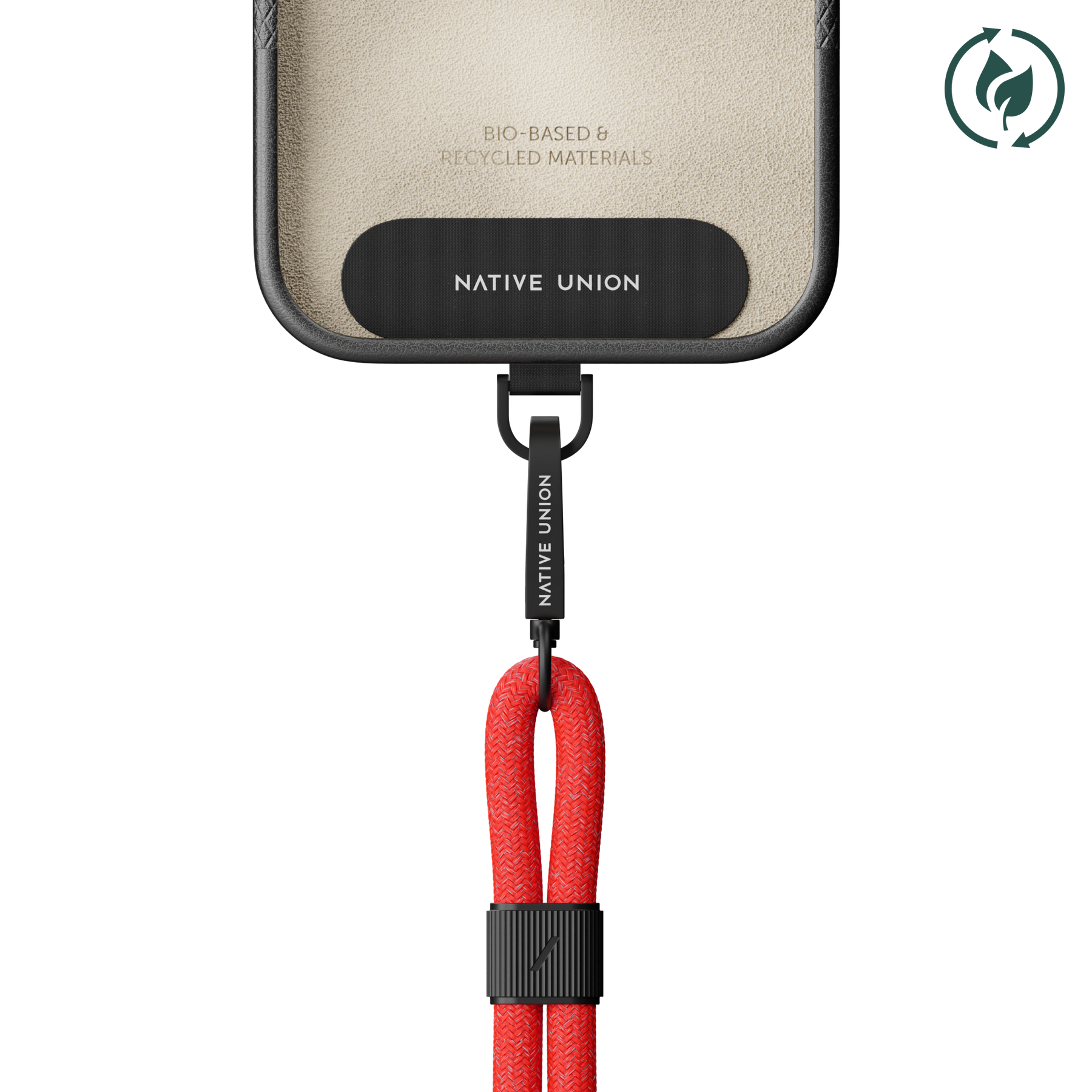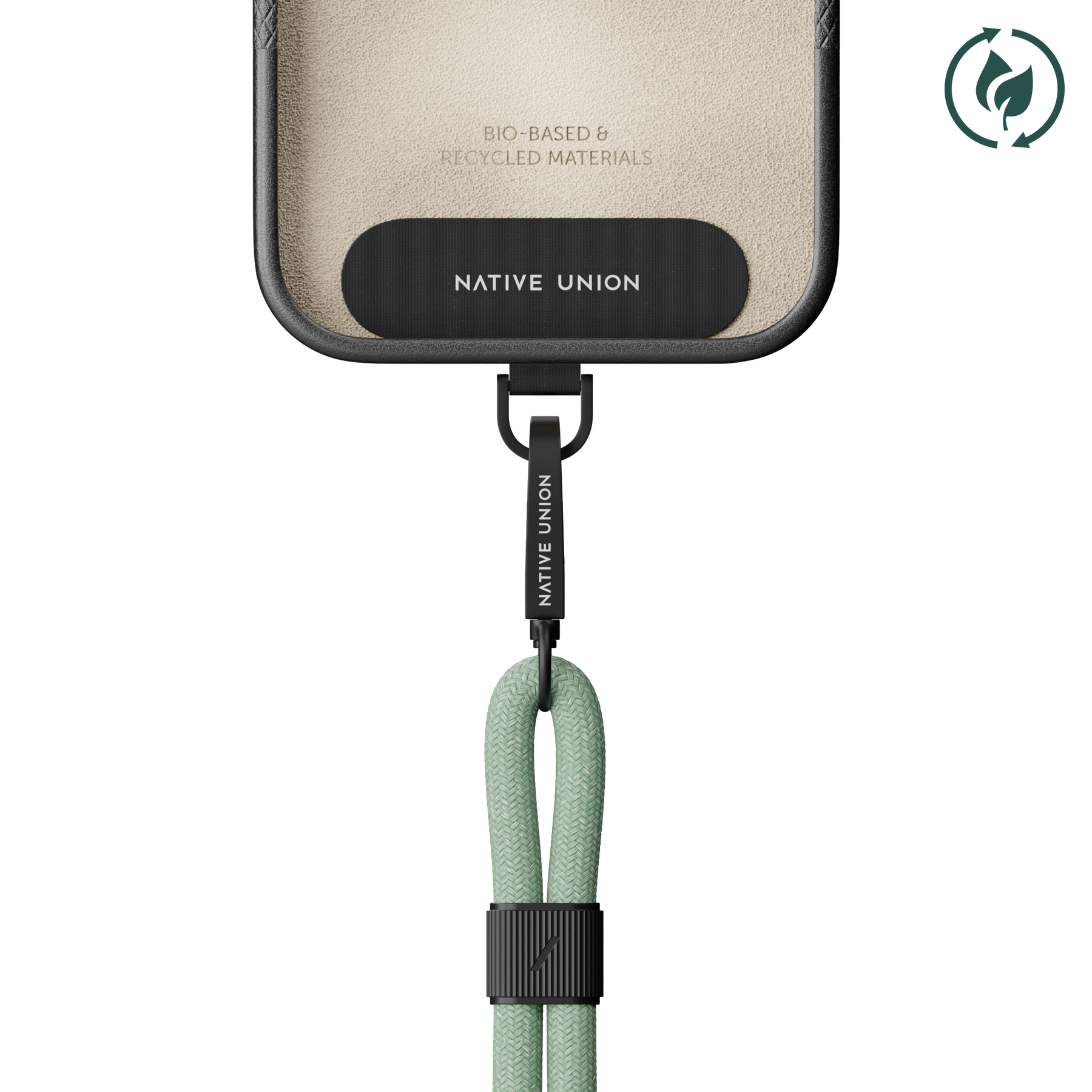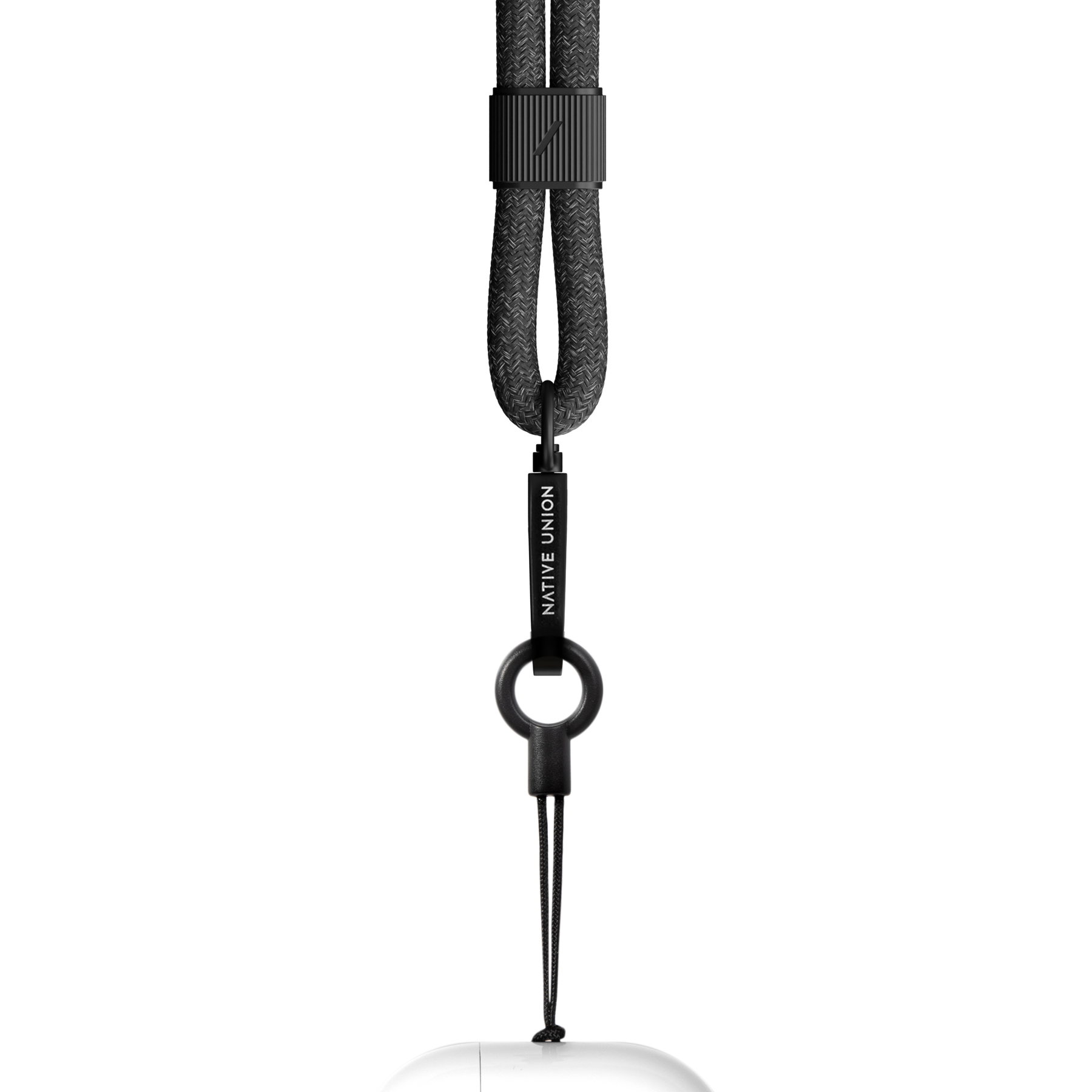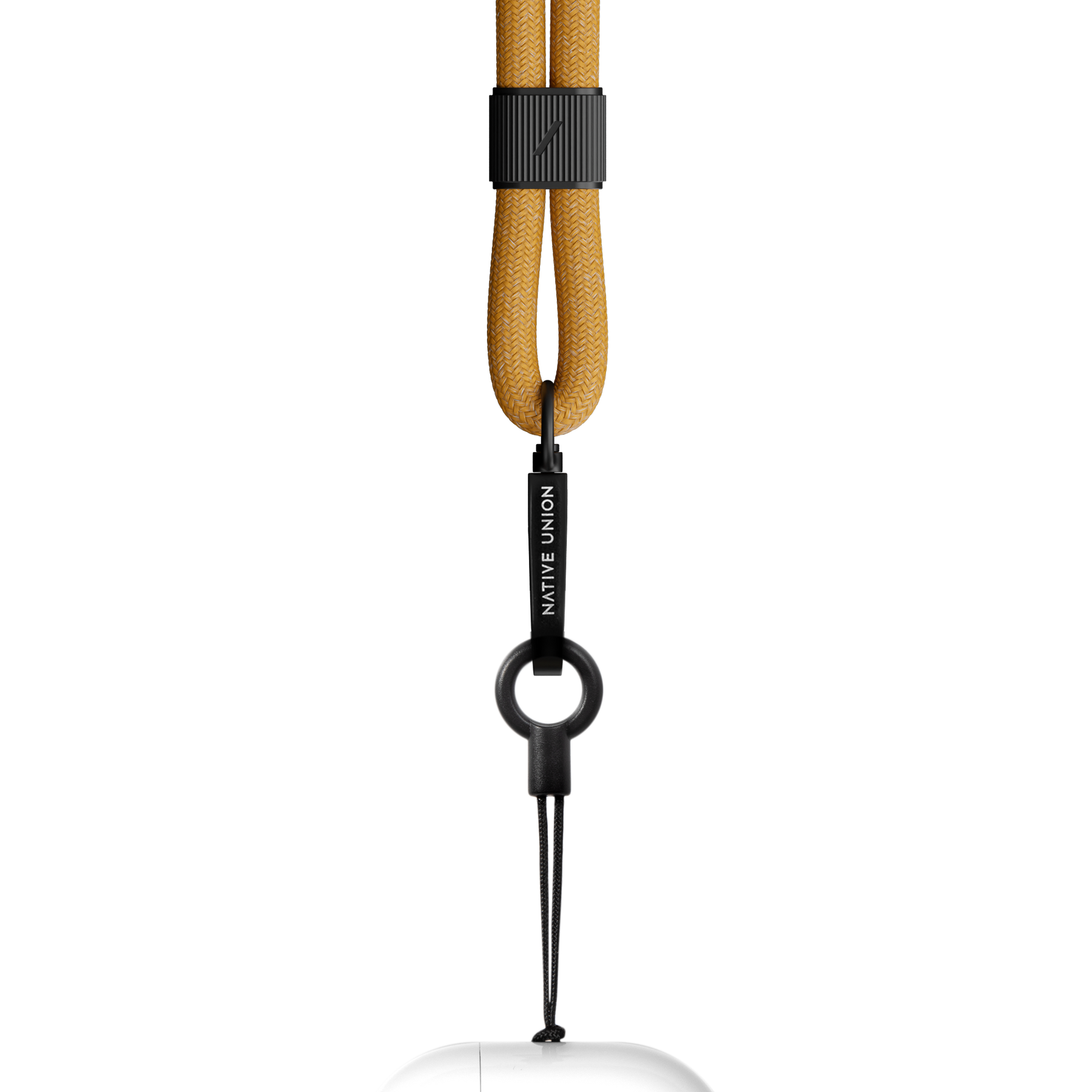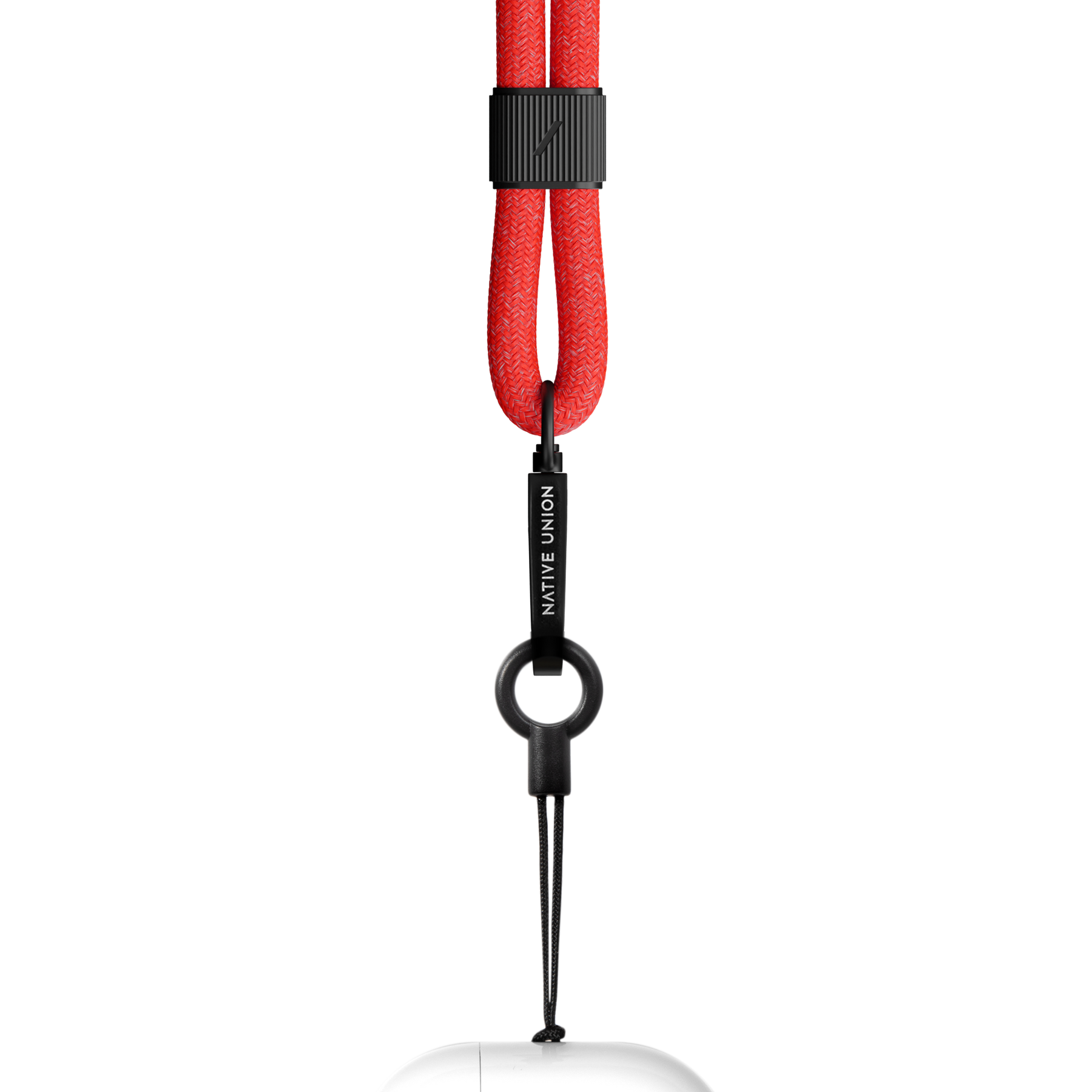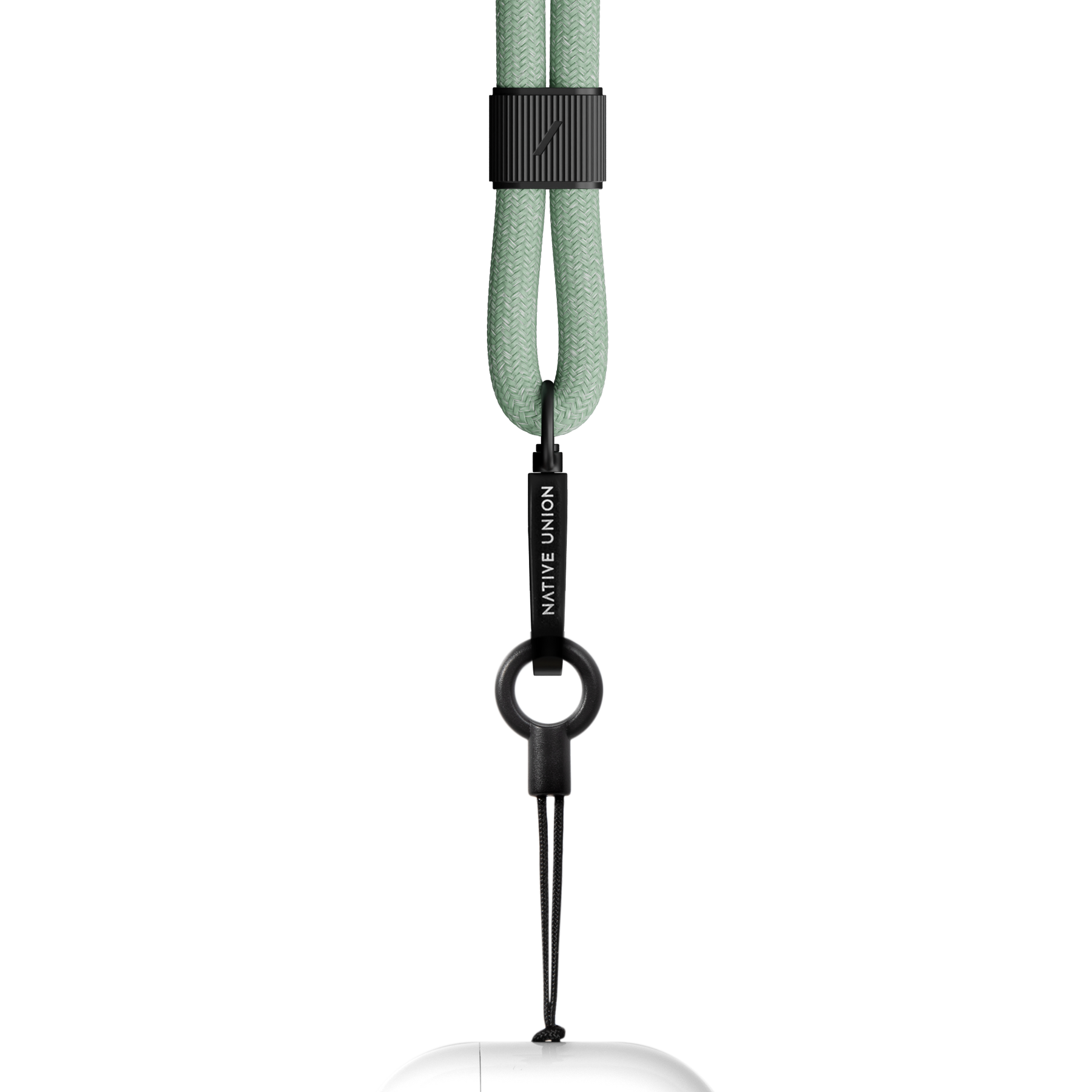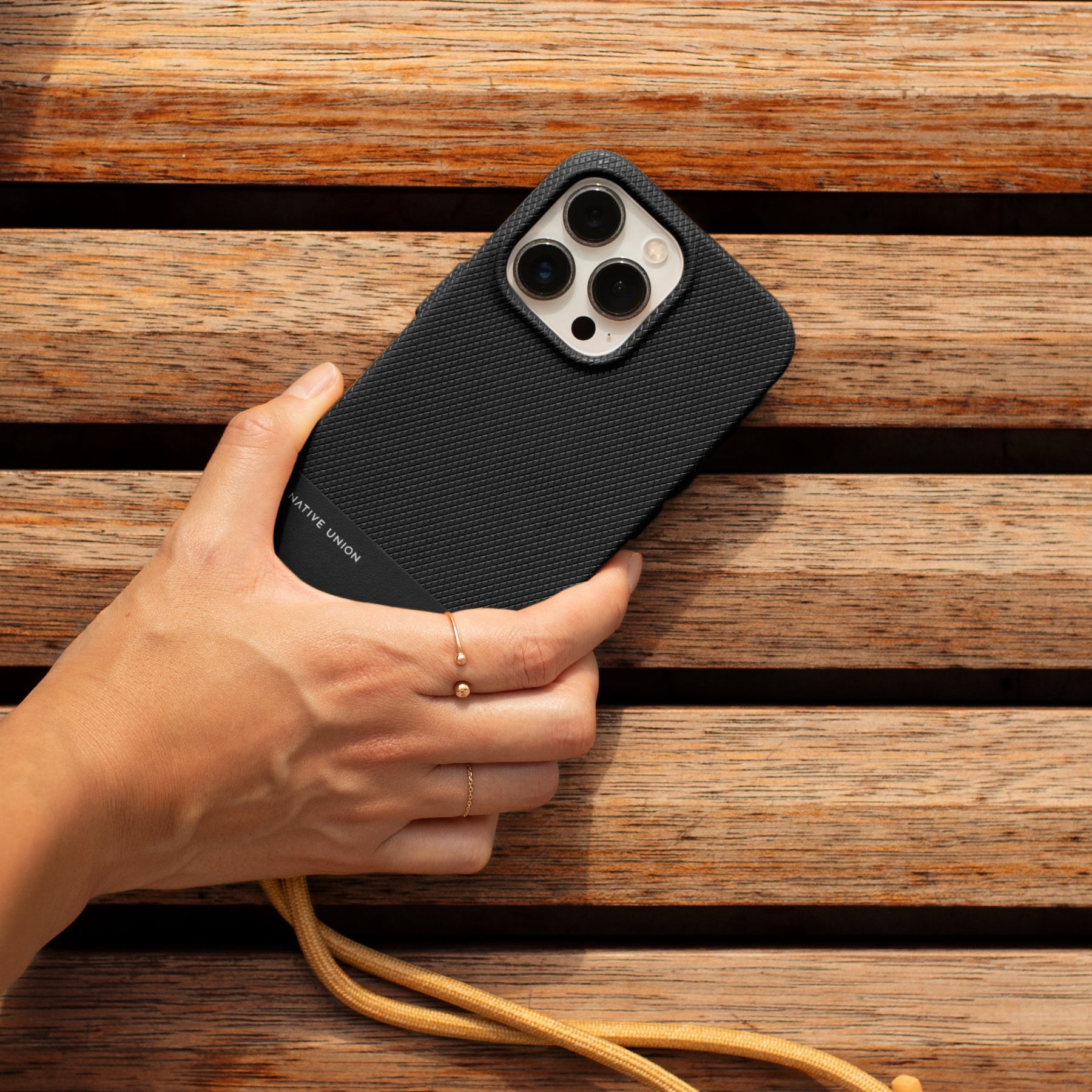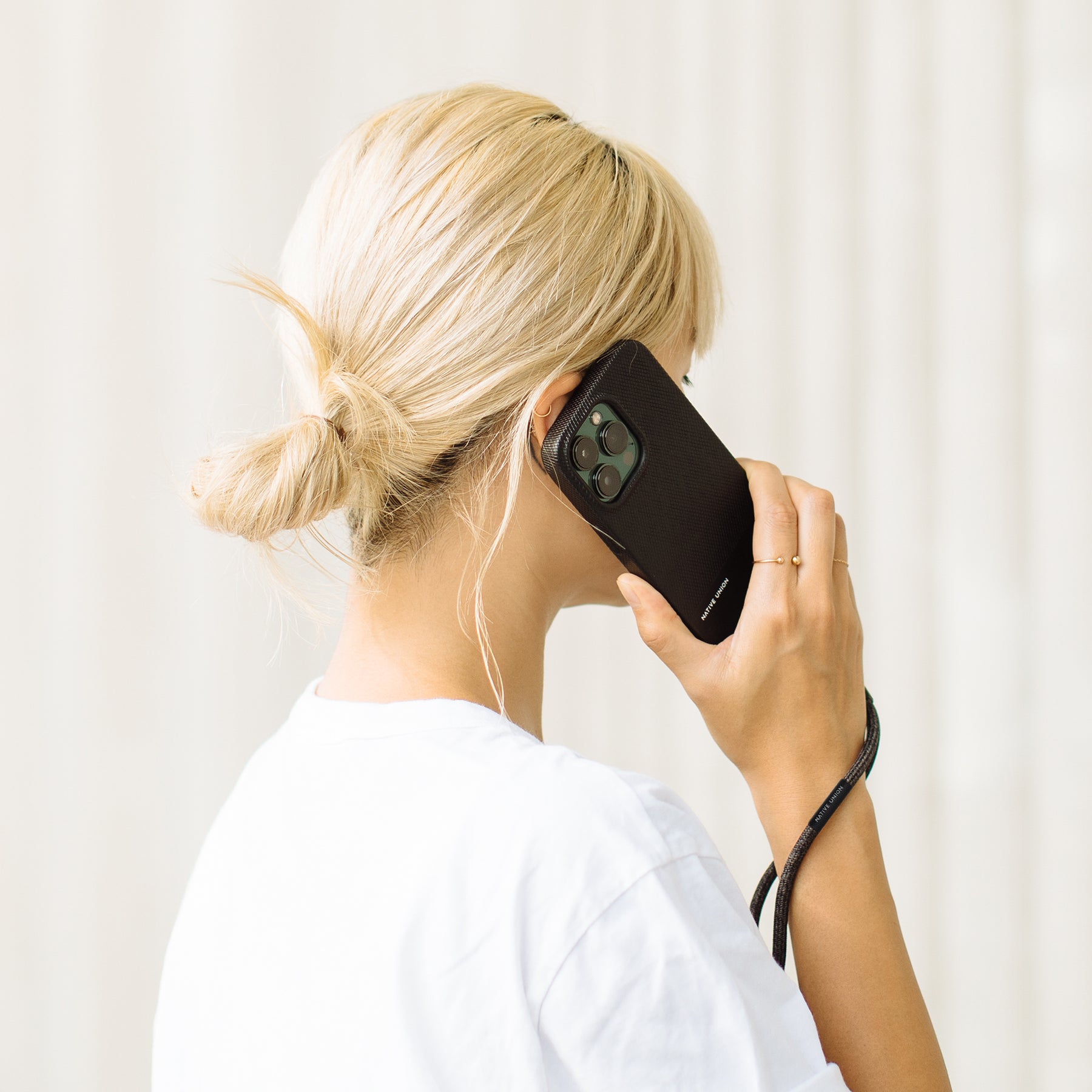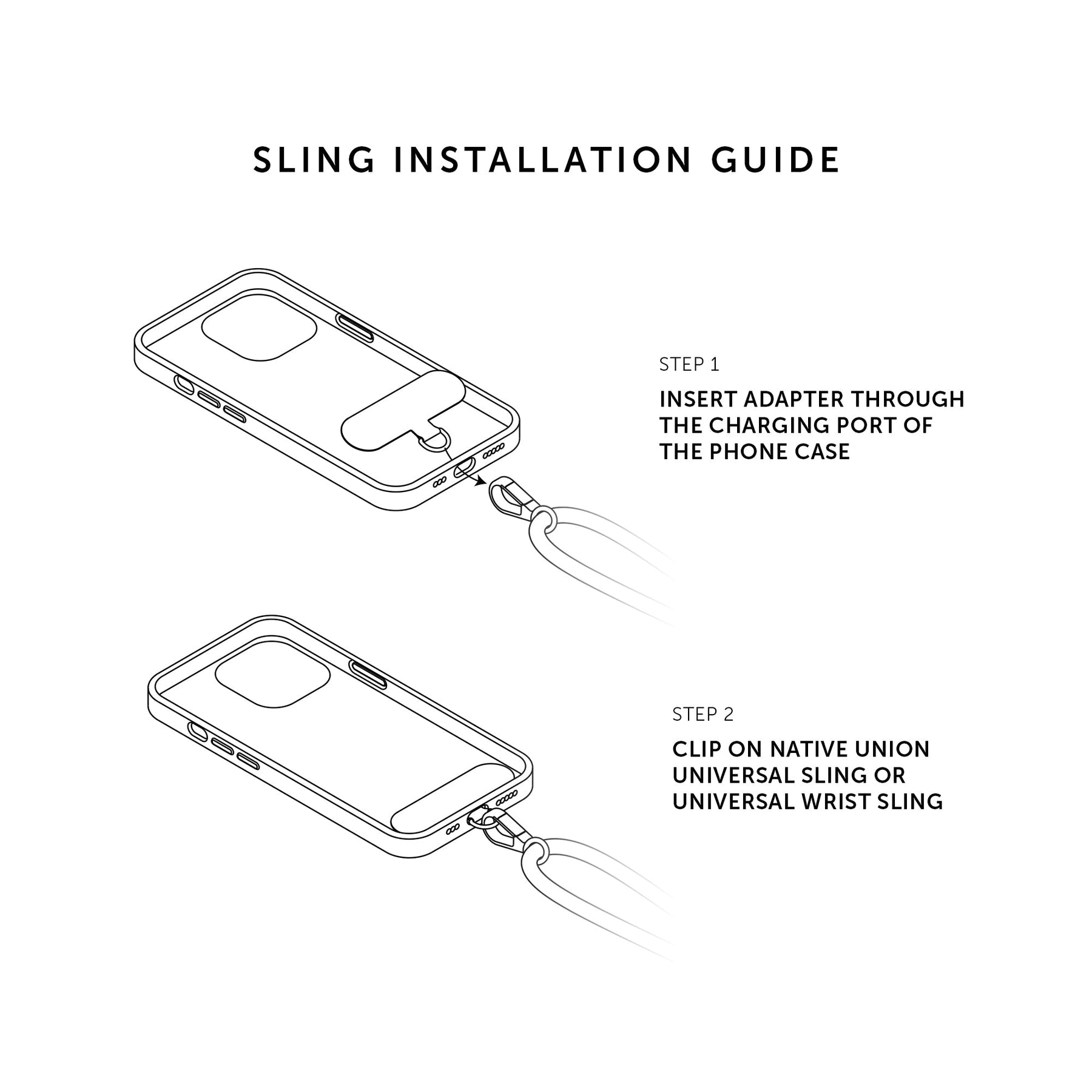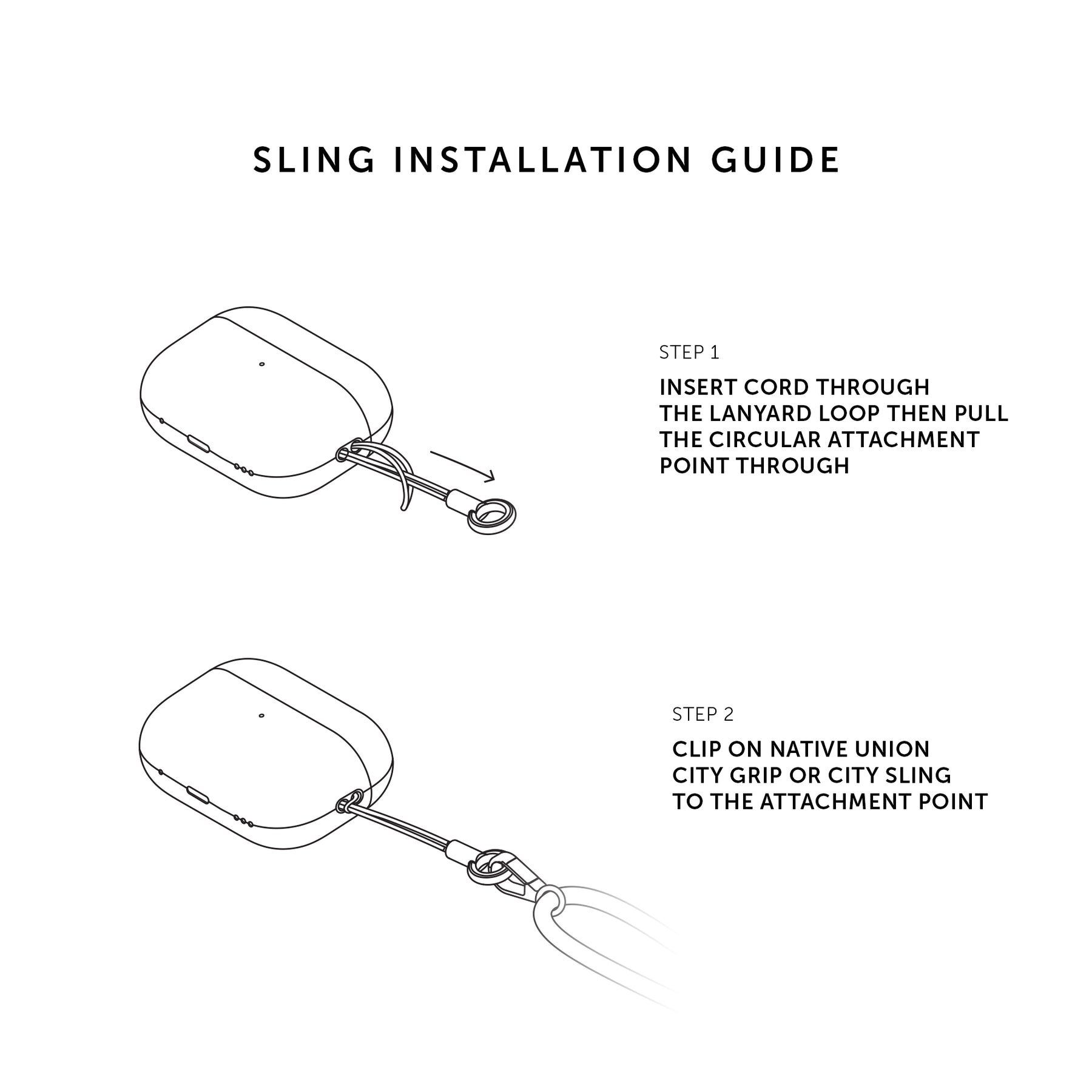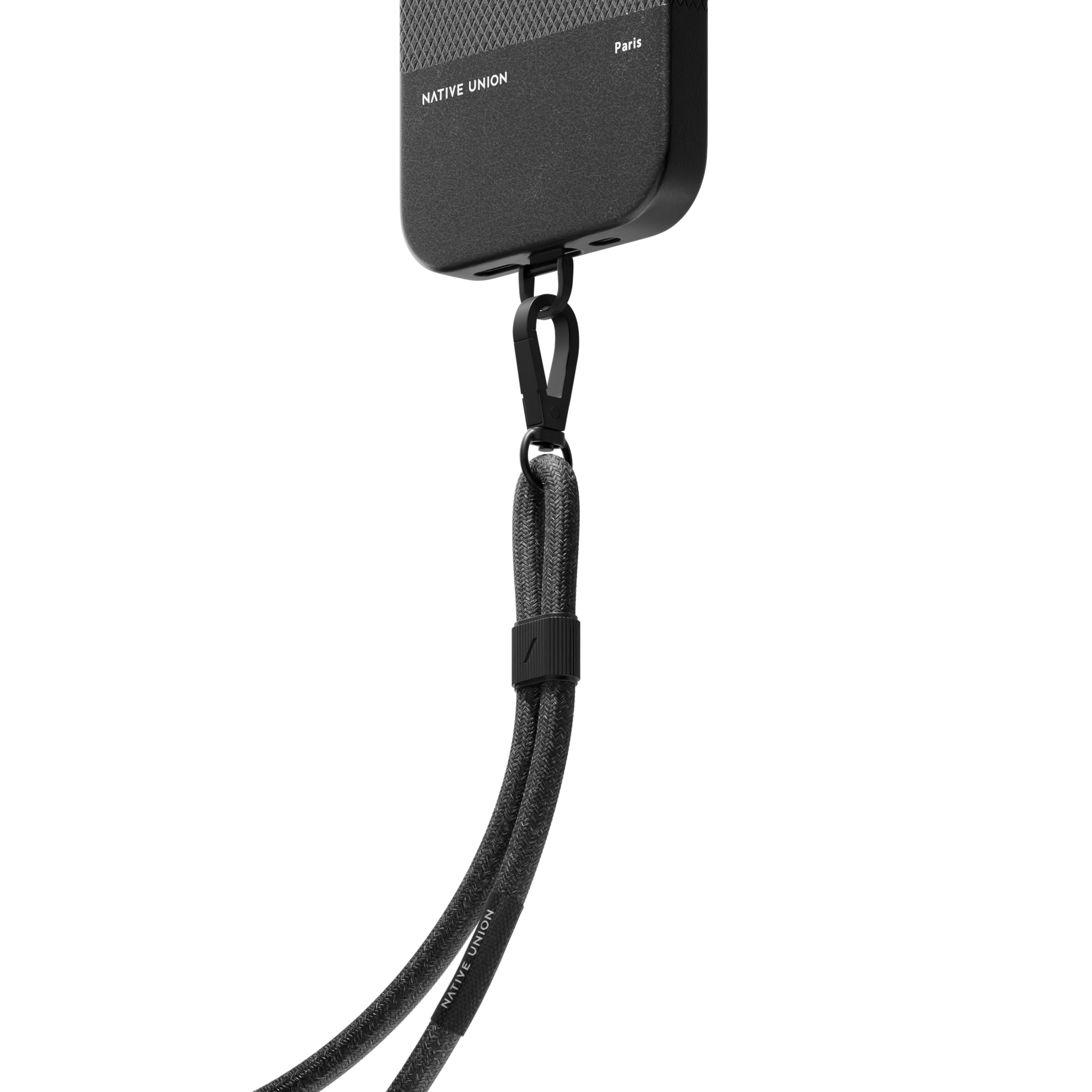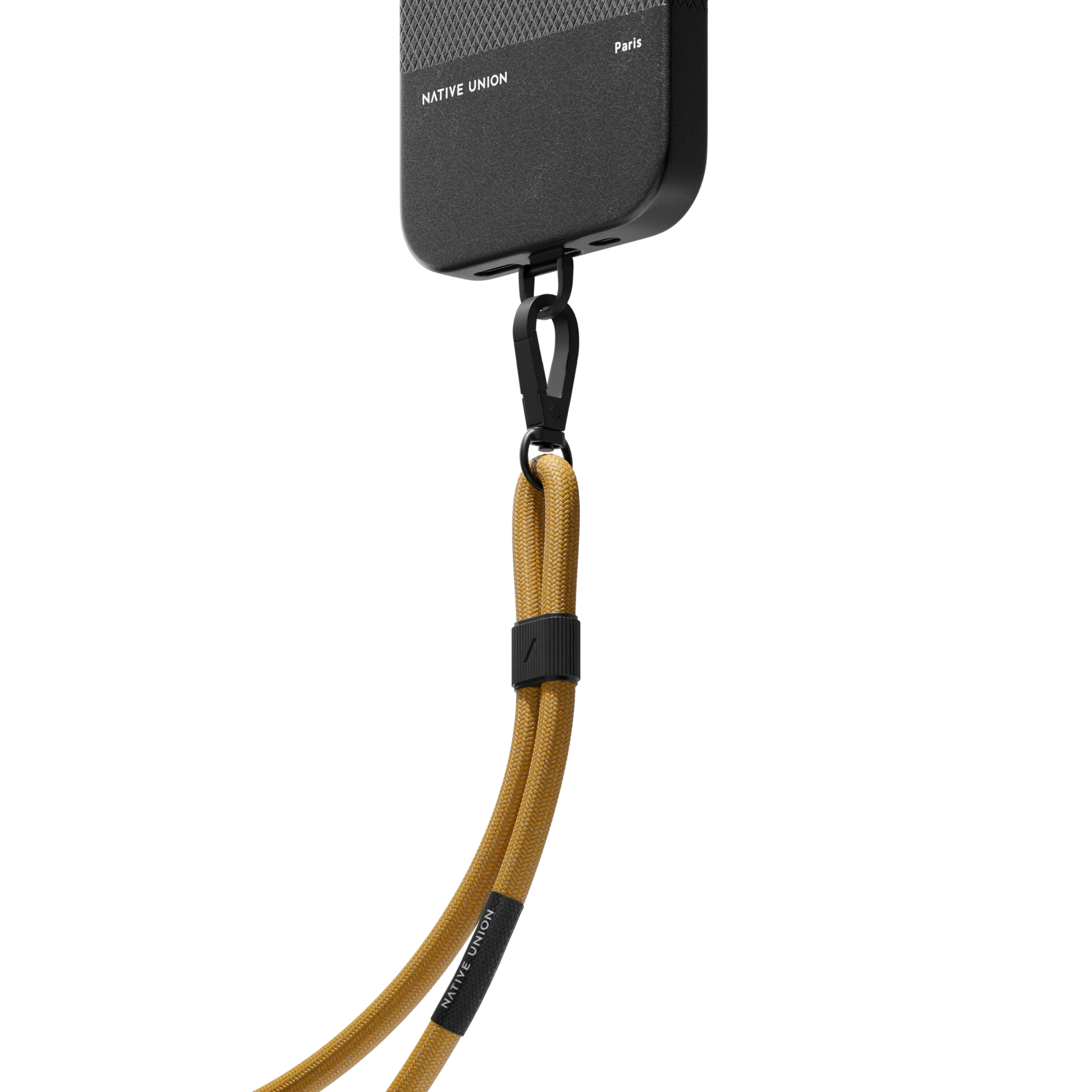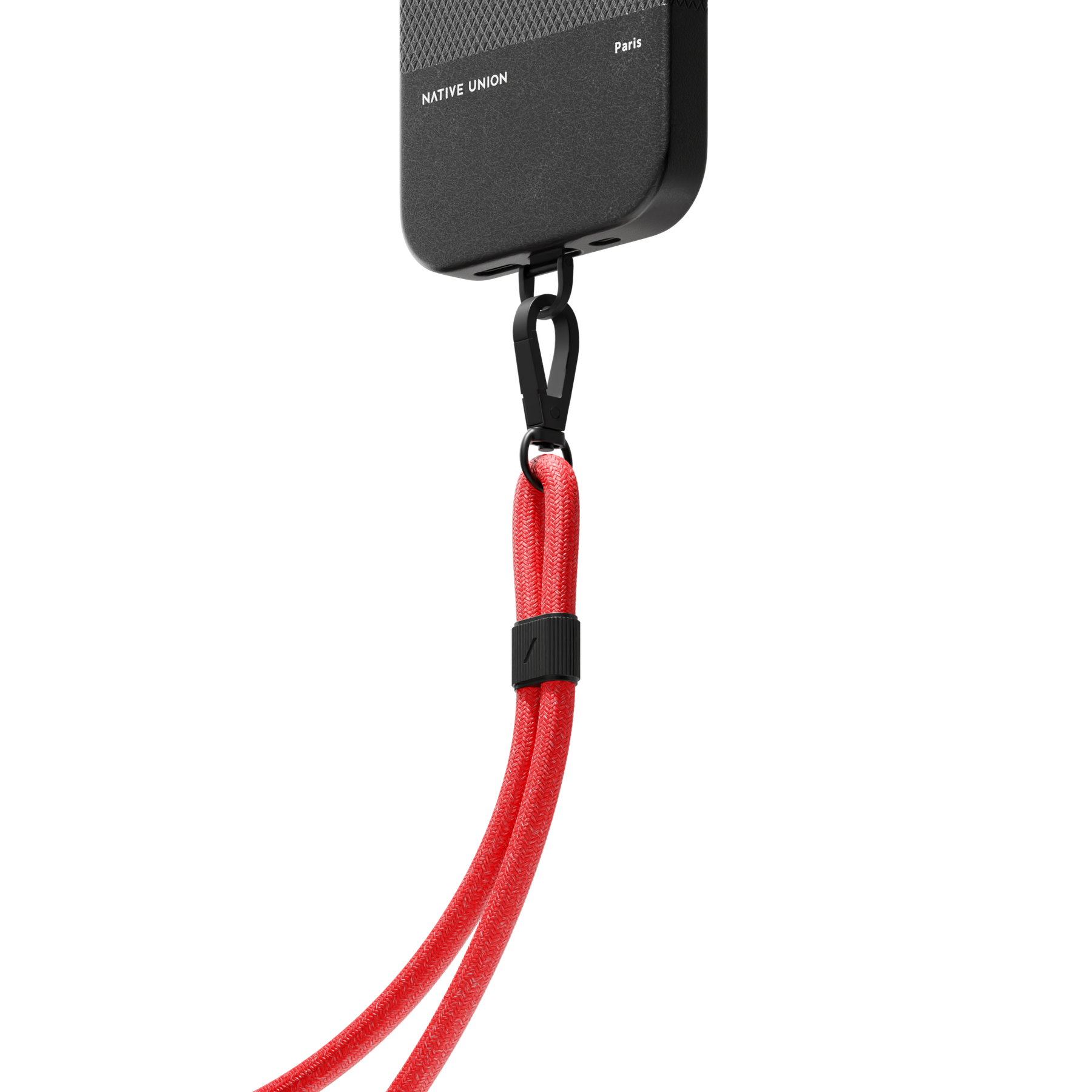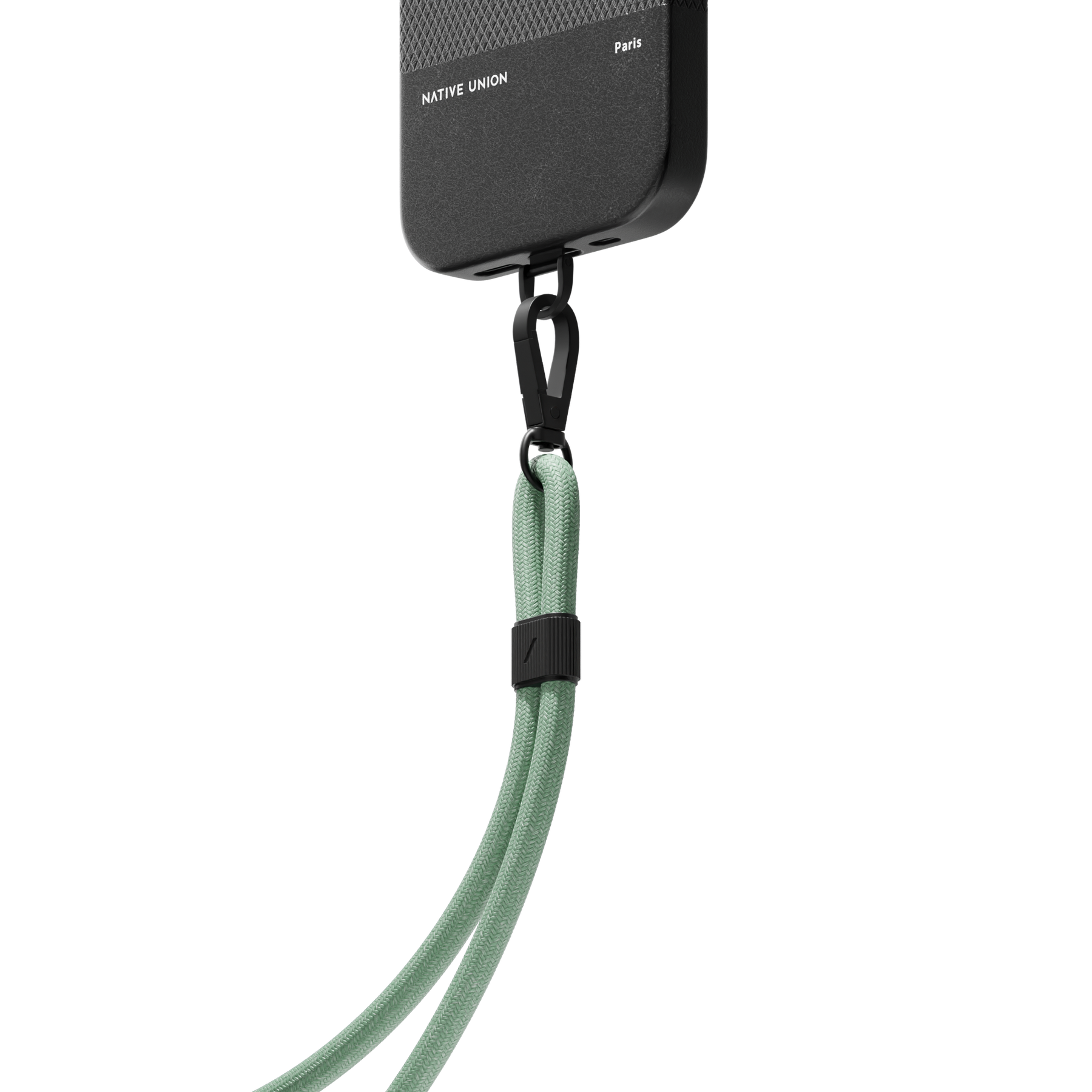 rated 4.8 from 13 customers
City Sling
The recycled cross-body strap for easier everyday carry
Make life with your iPhone easier than ever with hands-free carry
Sturdy construction that keeps your phone safe & secure
Compatible with all closed-bottom cases for any smartphone brand & model
100% recycled polyester strap made from plastic bottles
24
Effortless everyday carry. Function meets fashion for wearable tech that fits your everyday style and protects against drops and falls – easily adjust the length, then wear it crossbody, as a necklace, or any way that feels most you.
Compatible with most phone cases & AirPods Pro 2nd Gen

Pair with (Re)Classic Case or AirPods Pro 2nd Gen cases
Versatile carry: attach easily to closed-bottom cases via the adapter & simply unclip to go Sling-free
Built to last with a durable construction that keeps your phone safe & secure
Comfortable wear with an adjustable length & thicker straps
Made better for the Earth with a 100% recycled polyester strap made from plastic bottles
Personalize your carry with four unique colors
---
City Sling is made better for the Earth with 100% recycled polyester (rPET) made from plastic bottles. Buy less, but better.
---
| | | | |
| --- | --- | --- | --- |
| | | | |
| Recycled Materials | 2-Year Limited Warranty | 14-Day Returns | Secure Checkout |
This product is compatible with:
Most cases for any smartphone brands & models
AirPods Pro 2nd Gen
Native Union (Re)Classic Cases
Most charging cables
Product Materials: 100% recycled PET, polyester, metal trims, TPU
Product Dimensions:
Height: 29.1 in / 740mm
Width: 2.36 in / 60 mm
Depth: 0.12 in / 3 mm
Weight: 0.09 lbs / 40 g
Care Instructions: To clean Universal Sling, simply soak it in warm water with a spoon of baking soda for around an hour. Avoid exposure to any harsh chemicals.
Our tech has become an essential component of our modern lifestyle. So we designed Universal Sling to make it easier to keep your devices always on hand, hands-free. For strolling around the city or exploring the outdoors, easily adjust for a length that fits your comfort and style. Plus, the latest version of our Sling comes with even easier detachment than its predecessor – just unclip for Sling-free use.
13 happy users
loved this product
COMFORTABLE CONVENIENCE
WEARABLE TECH, THOUGHTFULLY DESIGNED
Light enough for comfortable wear, yet sturdy enough to hold your device without worry. Always-on for on-the-go convenience, yet easily detachable when you want to go Sling-free. City Sling makes life with your devices easier than ever with effortless hands-free carry.
Carry Better
100% RECYCLED
Convenient carry for you, kinder carry for the Earth. Made of 100% recycled polyester made from plastic bottles, City Sling furthers our commitment to responsible growth – a crafted solution that enhance your interaction with your devices, with minimum impact on the planet.
PERSONALIZE LIFE WITH TECH
ECO-FRIENDLY CARRY YOUR WAY
Adjust City Sling's length to fit your frame, whether you want to sport it crossbody, around the neck or hanging on your shoulder, and match it with our sustainable range of (Re)Classic cases for added protection and character for your devices. Versatile carry options for daily life with your devices, tailored to you.