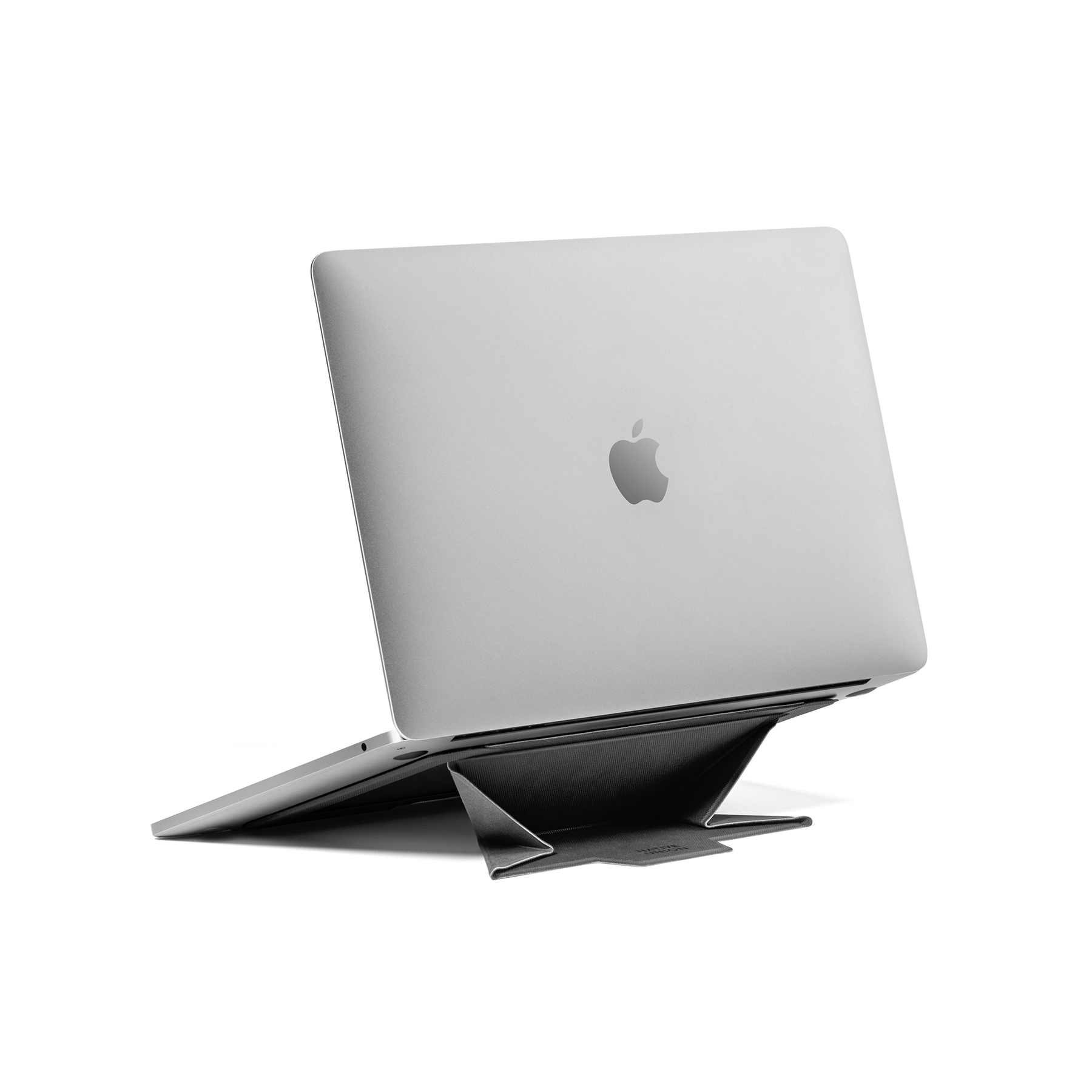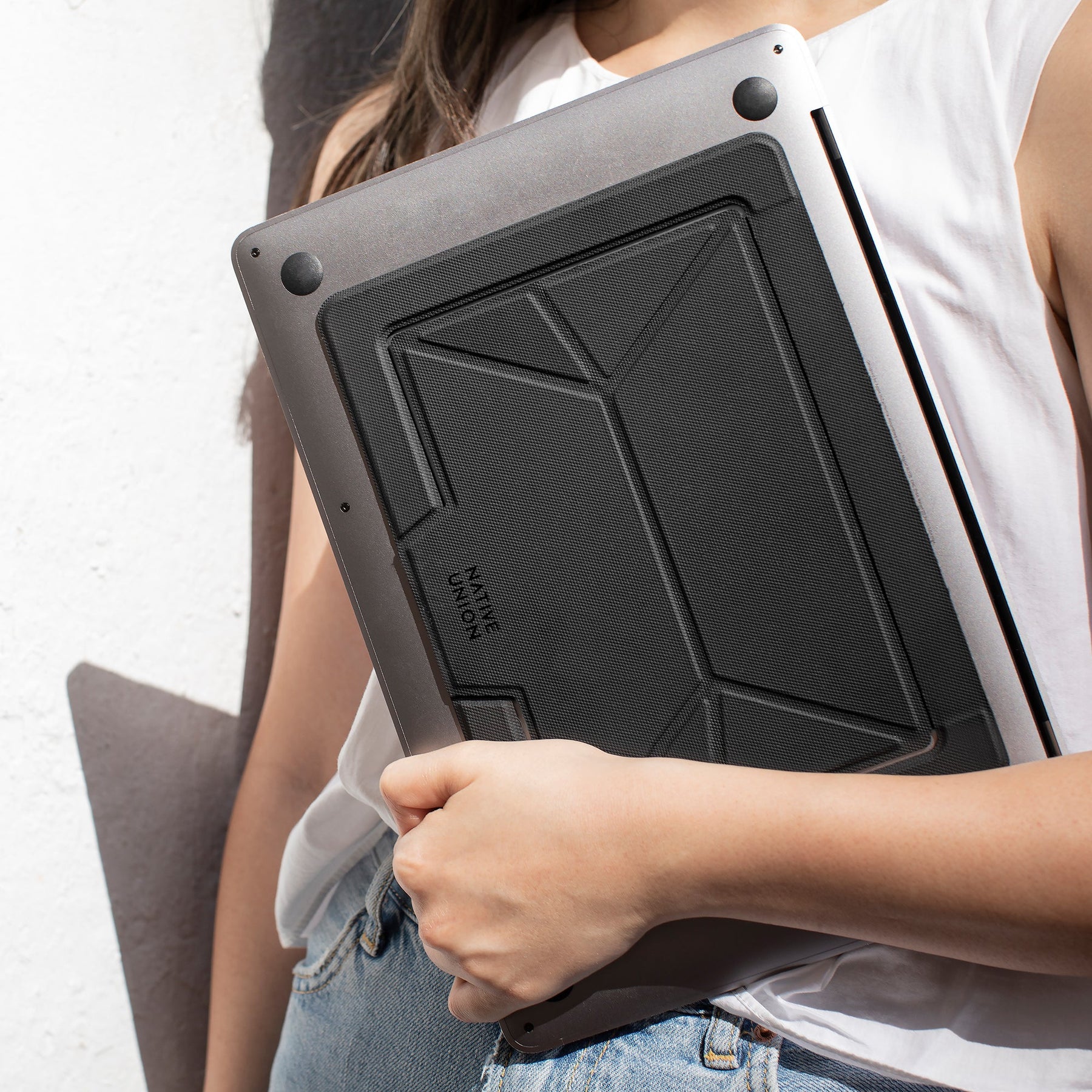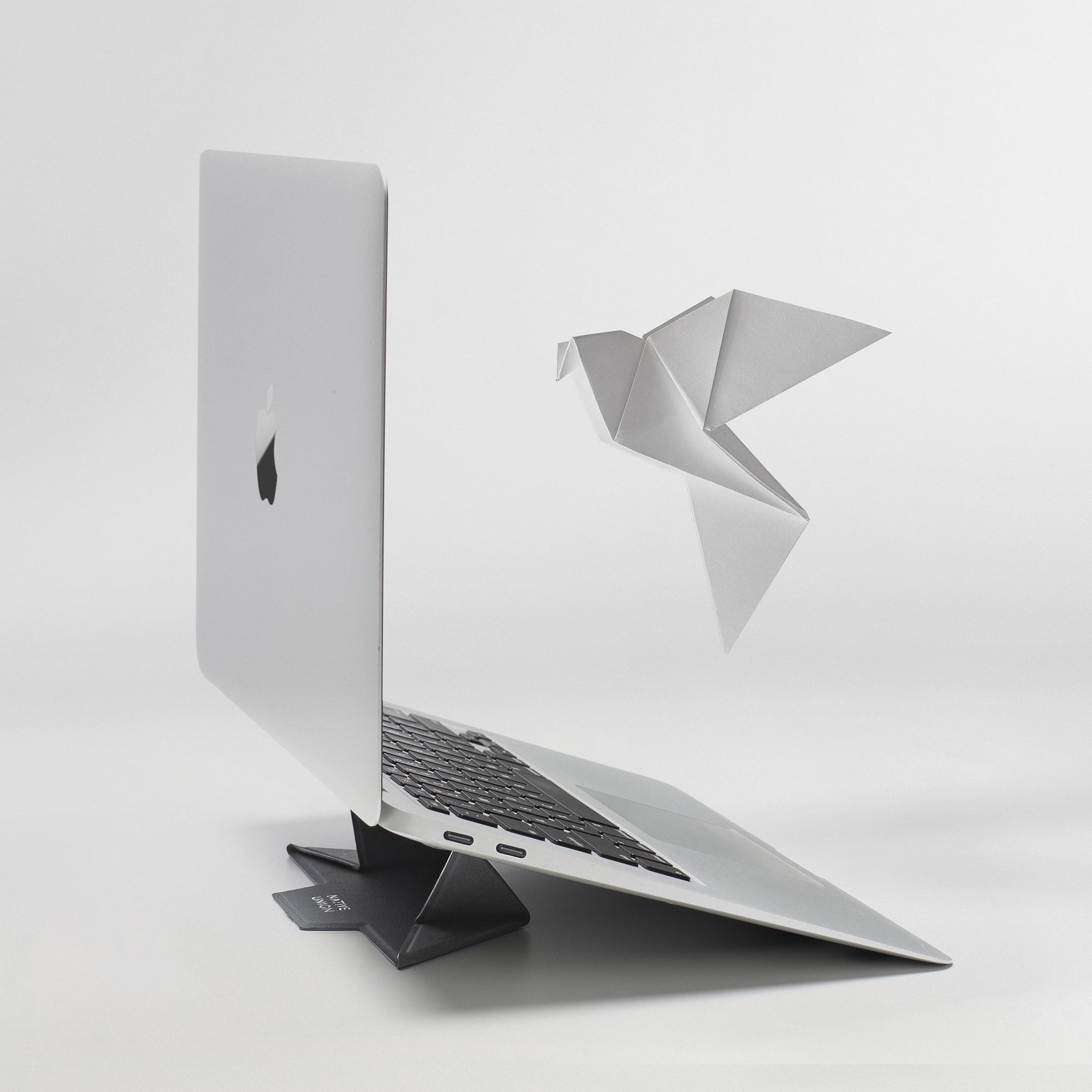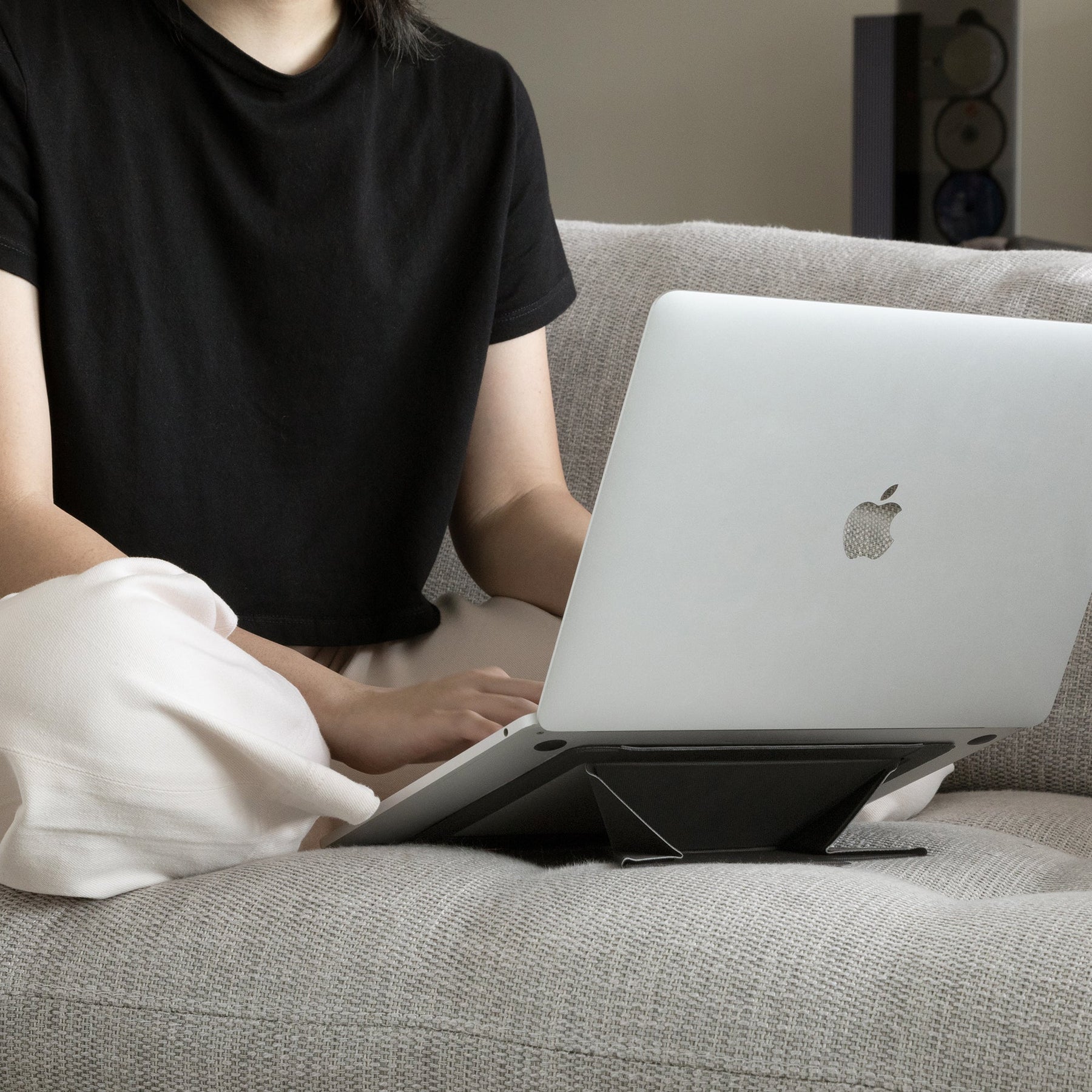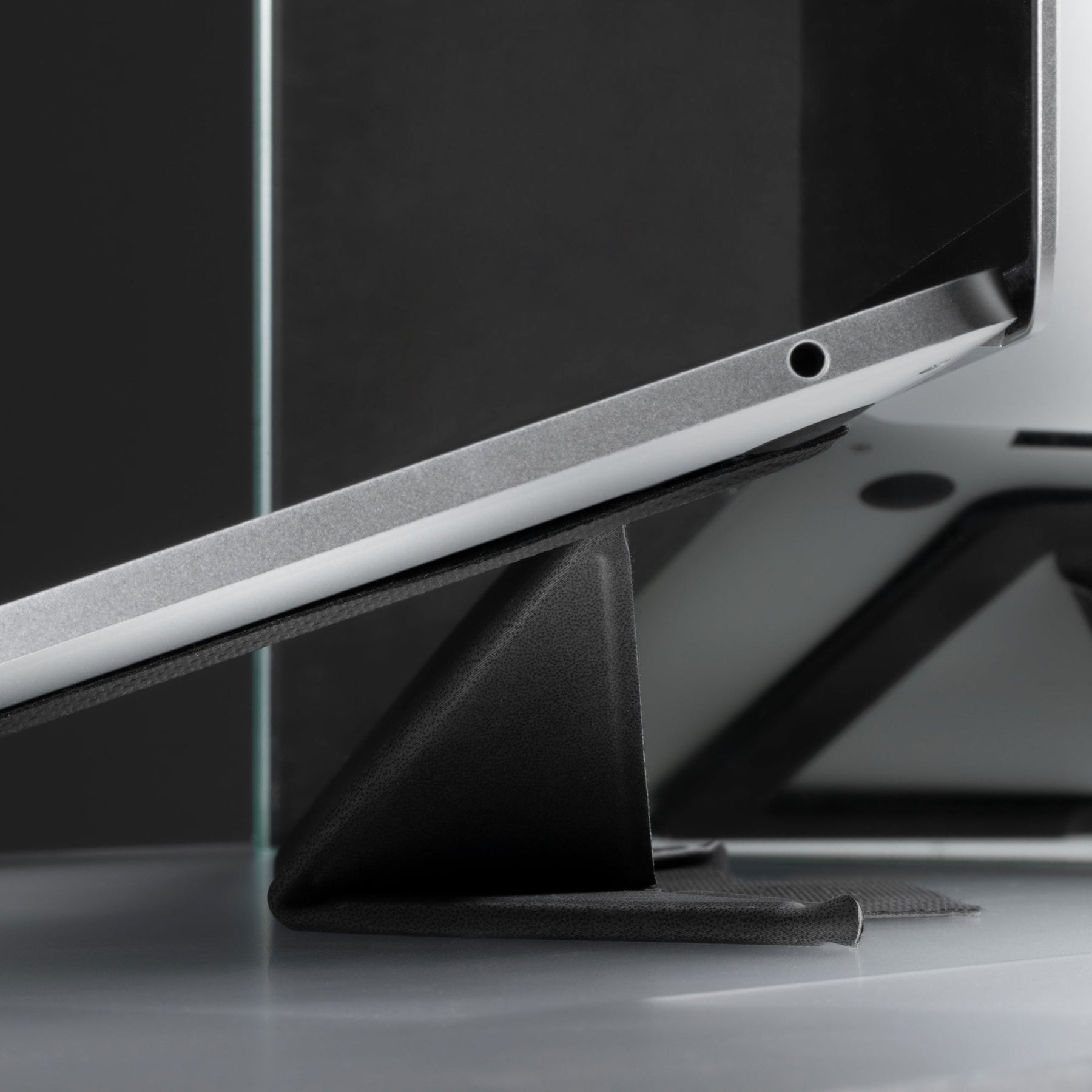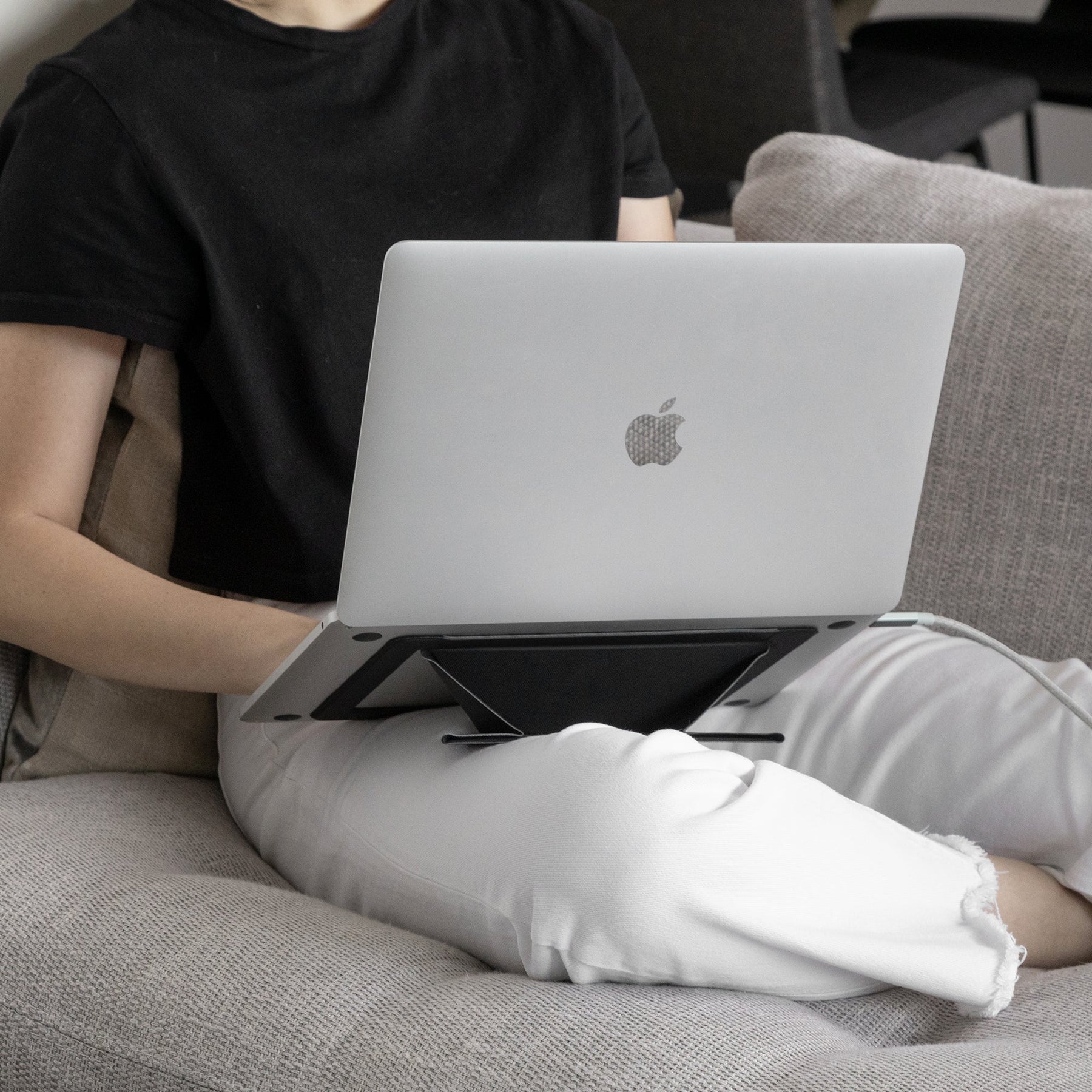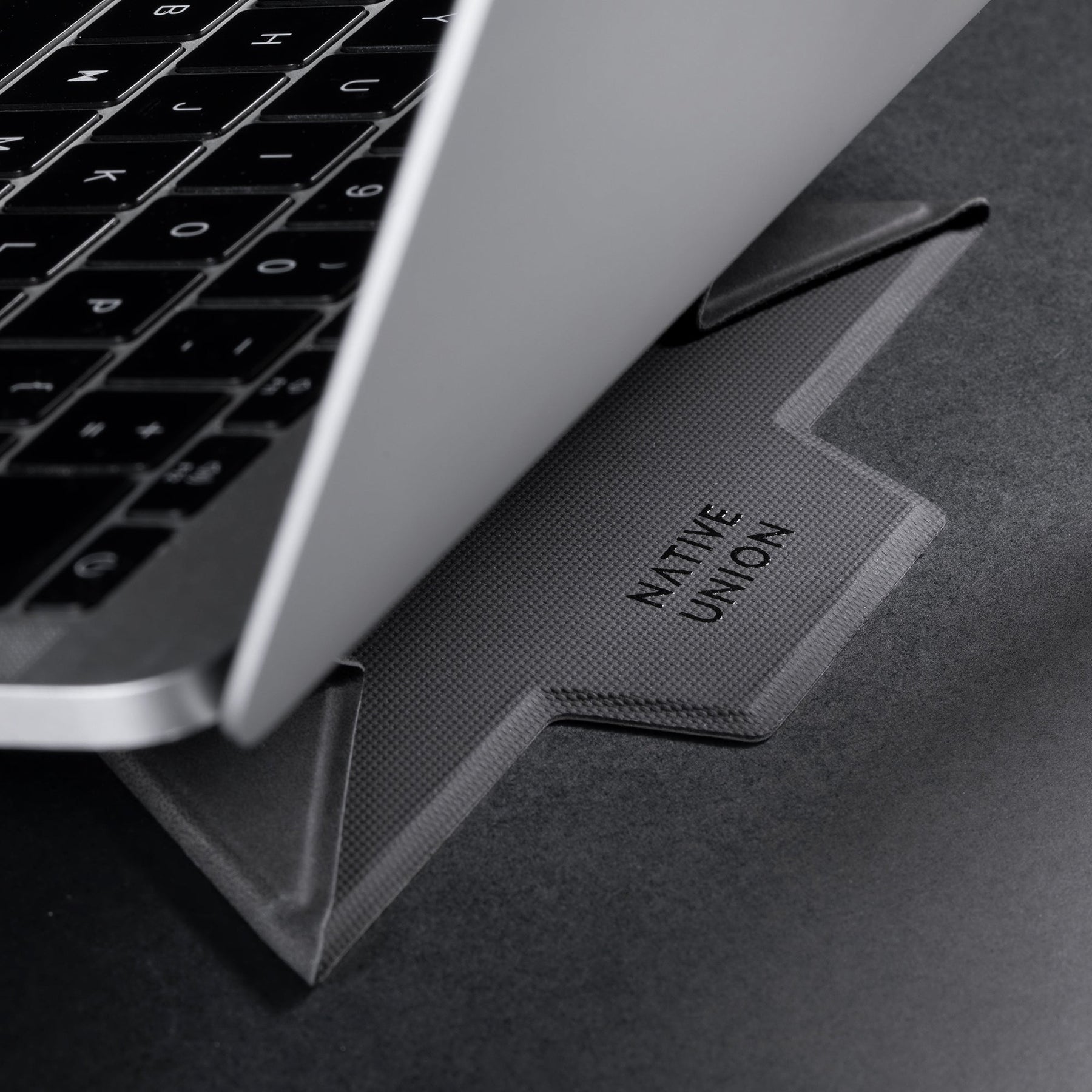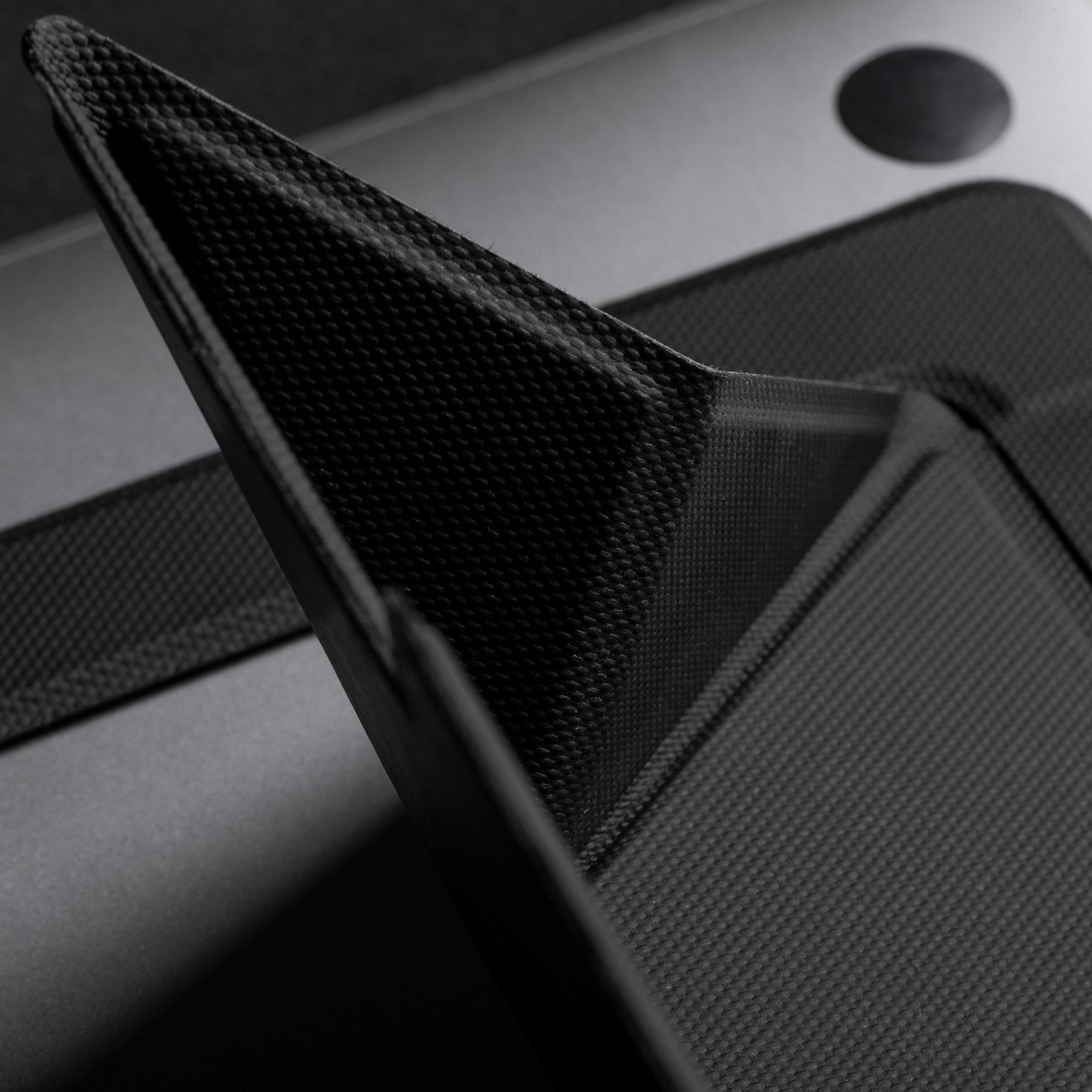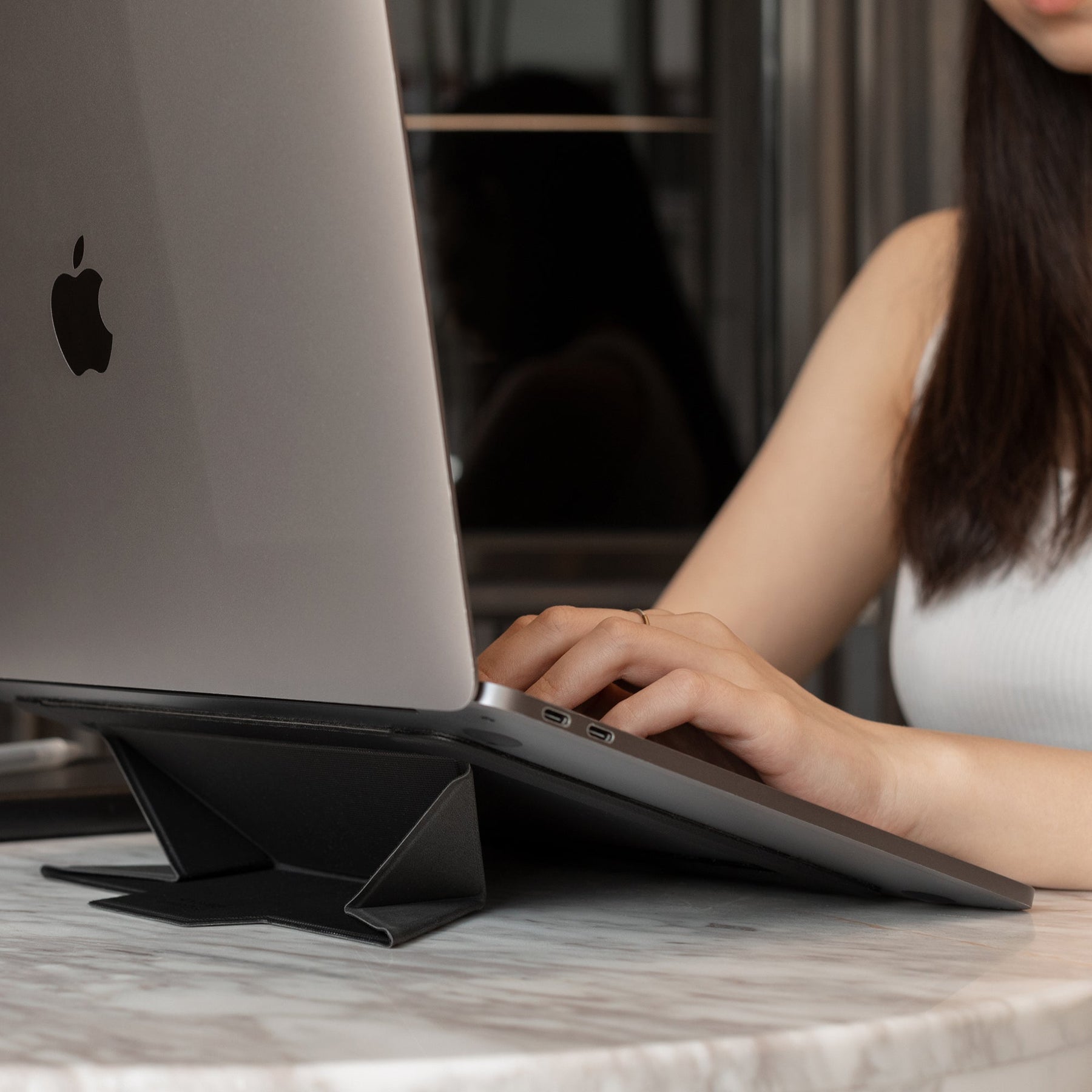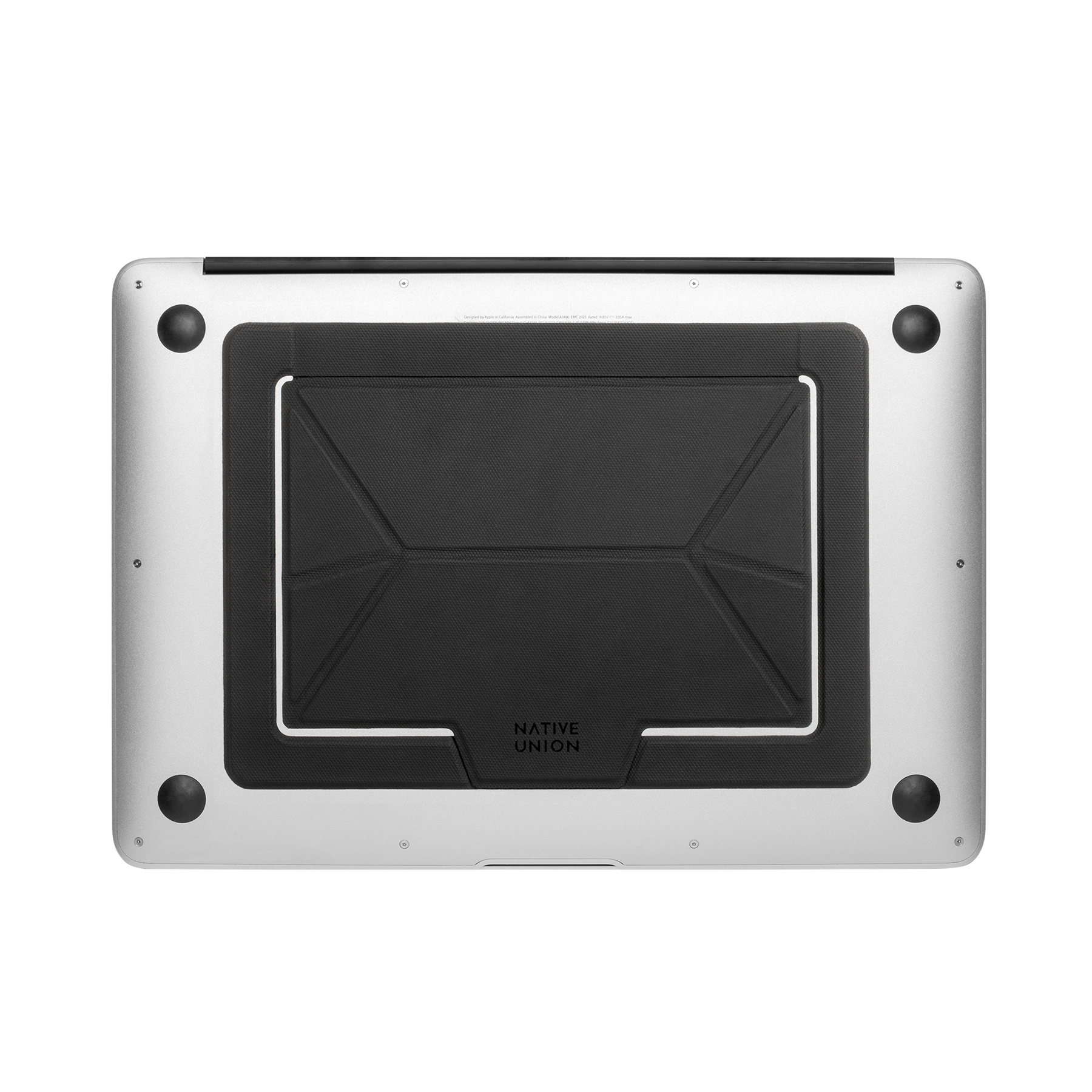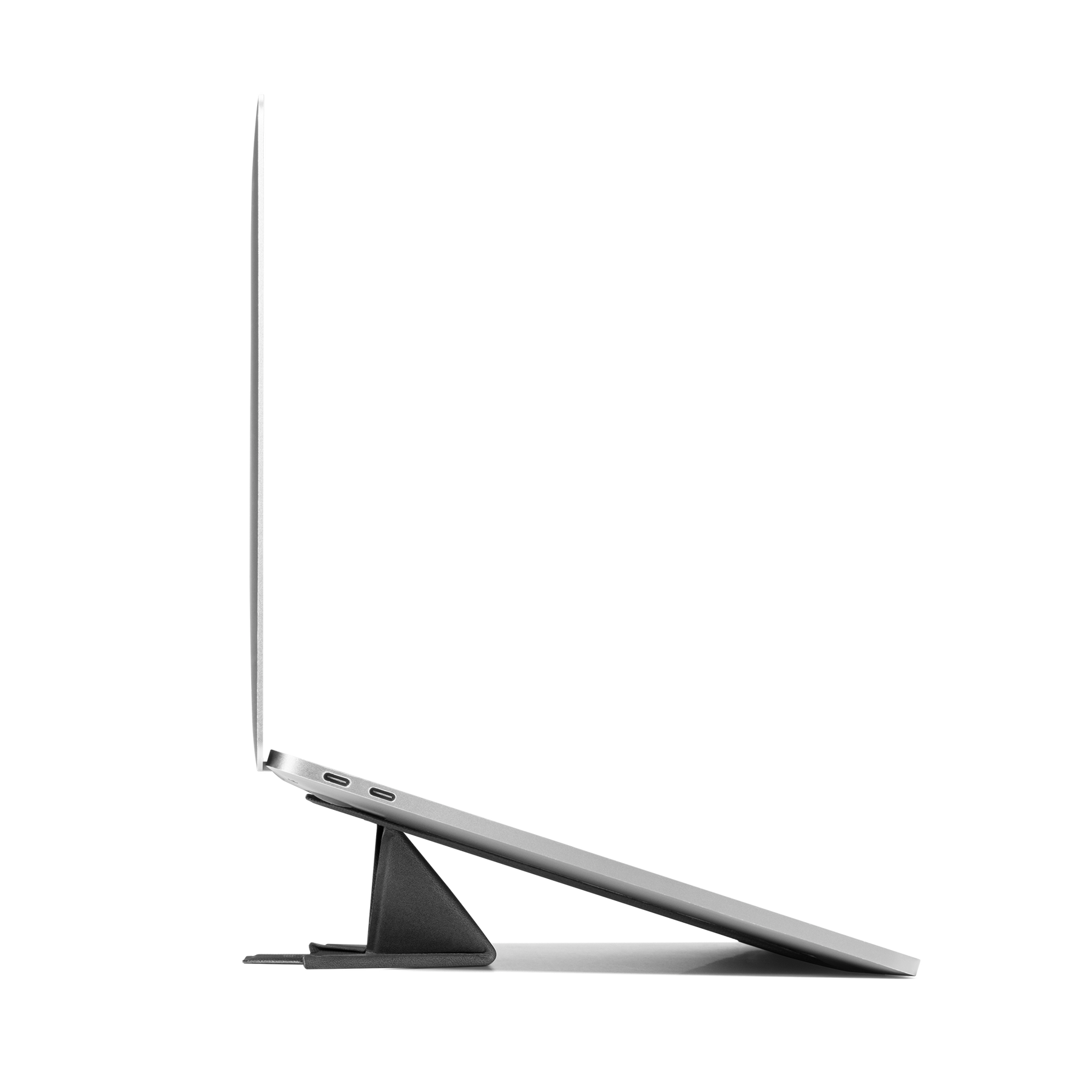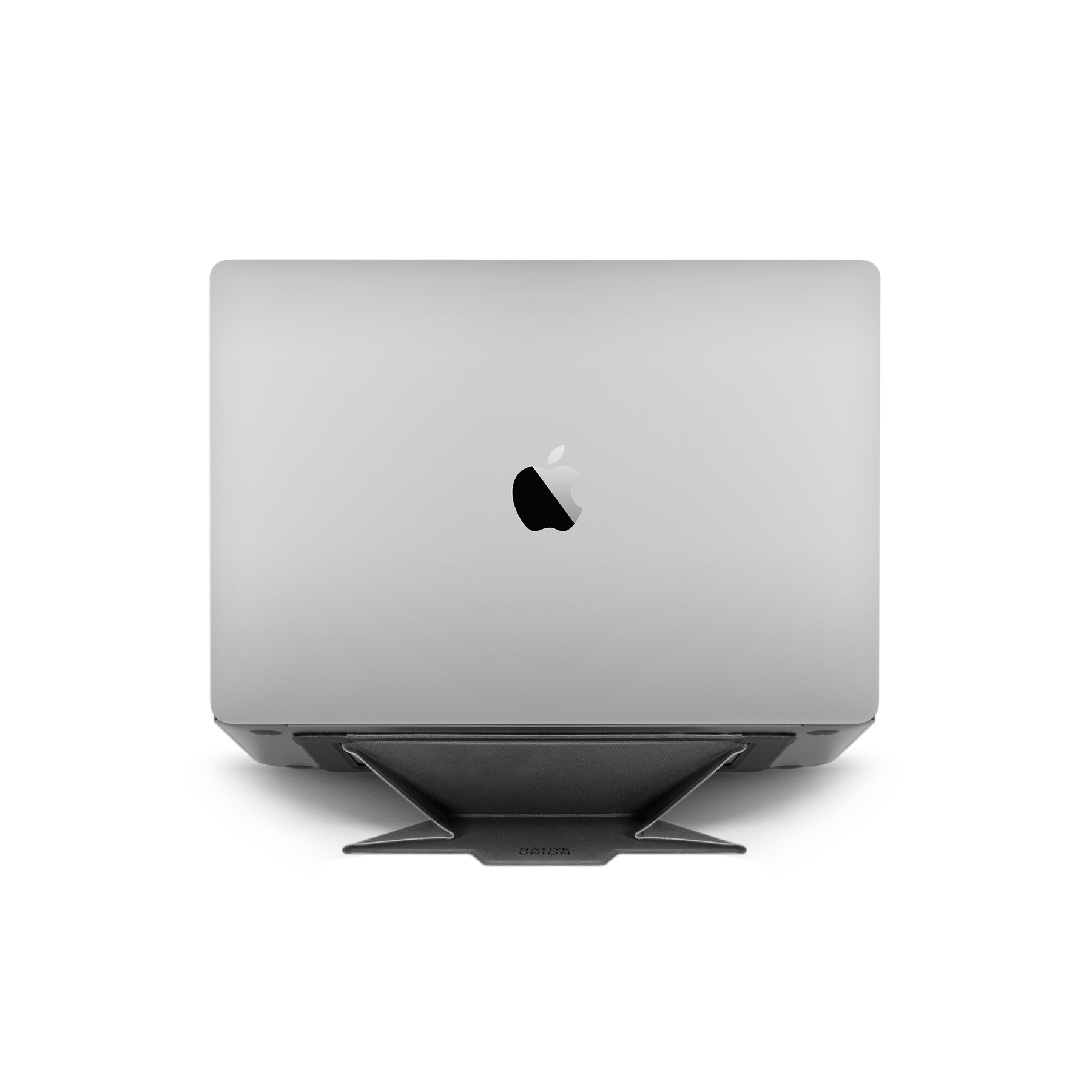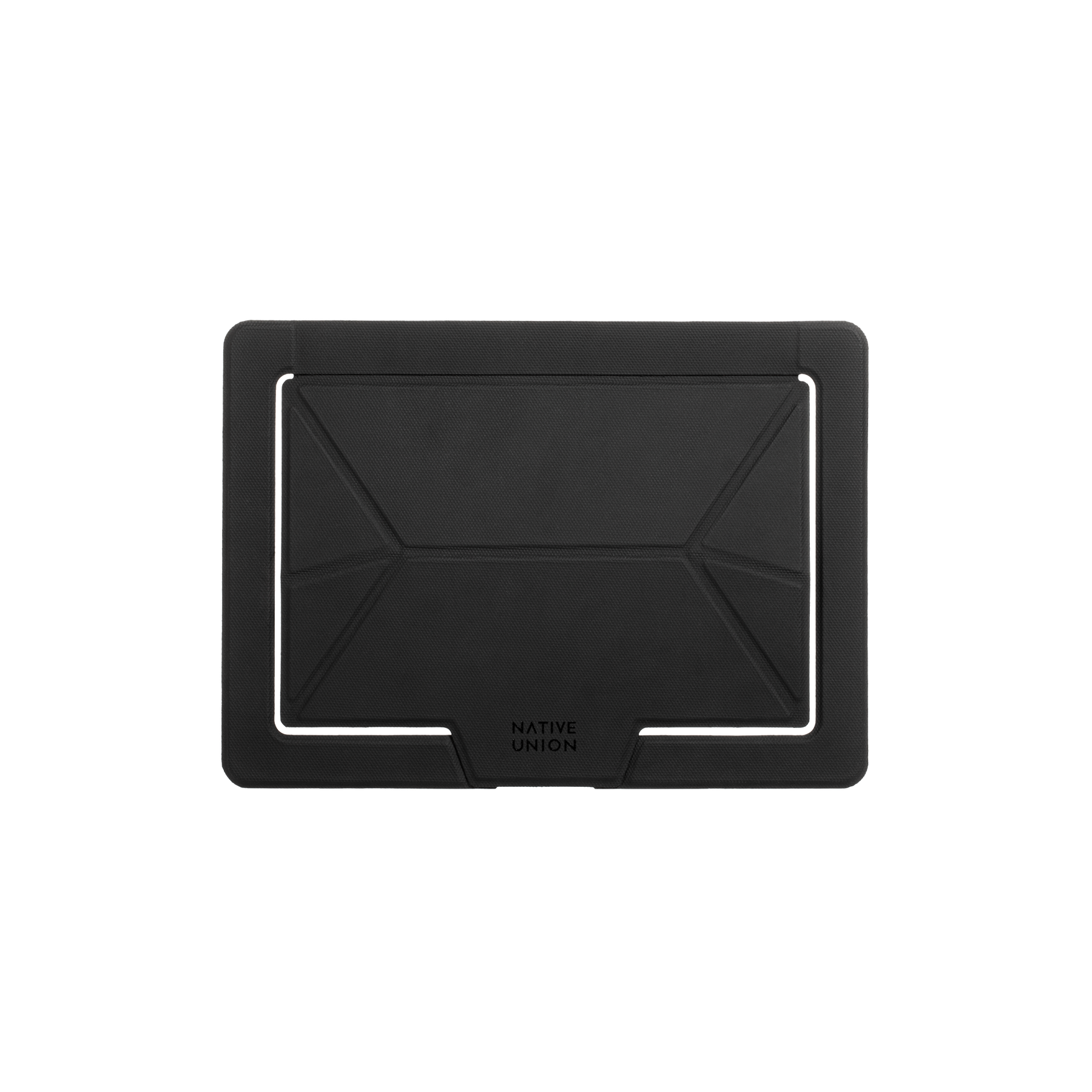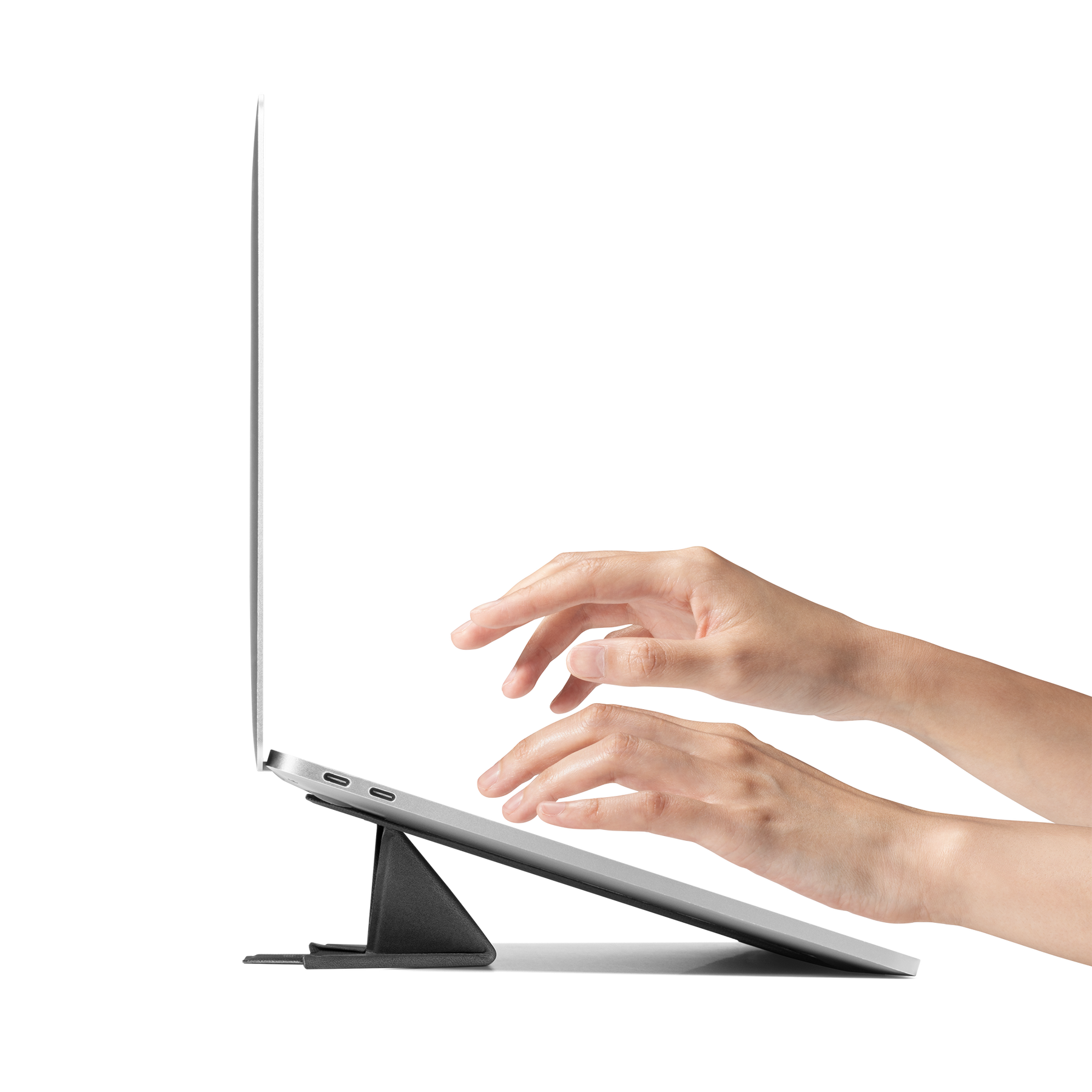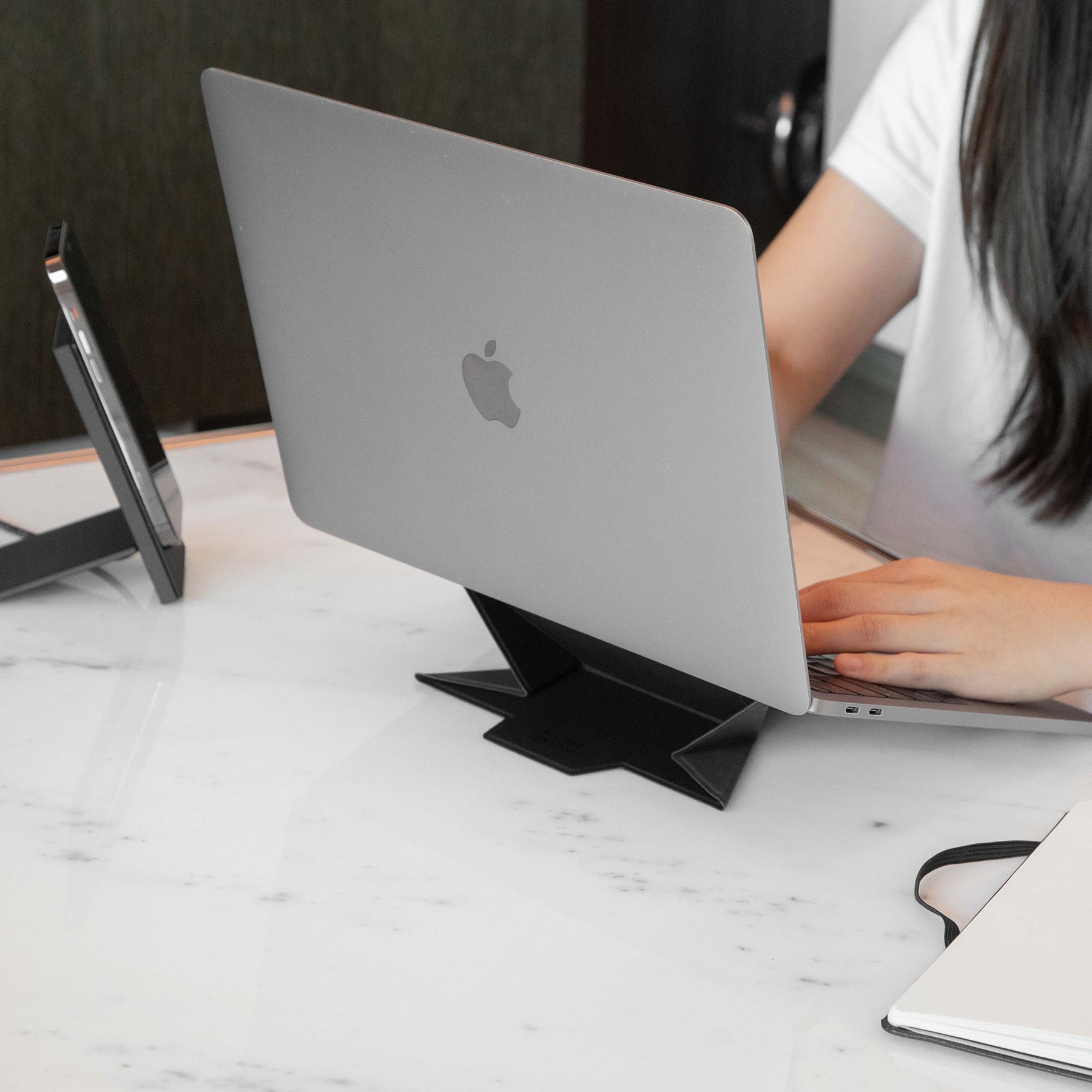 rated 4.4 from 16 customers
Rise Laptop Stand
The ergonomic foldable laptop stand
0
Flex work evolved. Create your perfect mobile workstation anywhere with a foldable laptop stand. Origami-inspired folds elevate your laptop up to a 20° viewing angle optimized for improved posture in an elegant balance of form and function.
Elevates your laptop to remove strain from your neck & shoulders
Always-on, lightweight & ultra-slim at only 2.5mm thin
Origami-inspired foldable design for easy one-hand use
Built to last with coated nylon & reinforced fiberglass panels
Improves laptop performance by preventing overheating
Flat, compact design works with all 13-16" MacBooks
Easy attachment with the adhesive sticky gel
Product materials: Nylon, Glass Fiber
Product Dimensions:
Height: 6.69 in / 170 mm
Width: 9.25 in / 235 mm
Depth: 0.10 in / 2.5 mm
Weight: 0.25 lbs / 0.12 kg
This product is compatible with:
All 13-16" MacBooks
Other 13-16" laptops with no ventilation slots
Holds up to 3kg
Not recommended for use with laptops that include ventilation slots or fans on the bottom of the device.
With more and more of our Native Union team starting to embrace remote work, we found that neck and shoulder pain from long days with a laptop was all too common. Other laptop stands were either too bulky, too inconvenient – just not a good fit for our flexible, on-the-go lifestyles. We made sure Rise Laptop Stand solves all our pain points: an ultra-slim always-on and almost invisible design, with all the long-term posture benefits of those bulkier options.
16 happy users
loved this product
ON-THE-GO COMFORT
FLEX WORK EVOLVED
Designed to enhance every interaction with your laptop, wherever your work takes you for the day. Upgrade your workstation anywhere with this portable, foldable stand. Rise Laptop Stand is a simple mechanism that elevates your laptop, ergonomically and symbolically.
LIGHTWEIGHT AND ULTRA SLIM
ALWAYS ON
Extremely lightweight at only 2.5mm thin and a mere 0.11kg, while still being sturdy enough to hold up to 3kg. An always-on, ultra-slim, and almost invisible design crafted with premium durable fabric and reinforced fiberglass panels, with all the long-term posture benefits of those bulkier options.
ERGONOMIC DESIGN
ORIGAMI INSPIRED
Rise Laptop Stand takes inspiration from origami, the traditional Japanese art that breaths life into paper. The elegant origami-inspired folds and creases of Rise Laptop Stand elevate your laptop to remove strain from your shoulder and neck, improving posture for comfortable work anywhere.