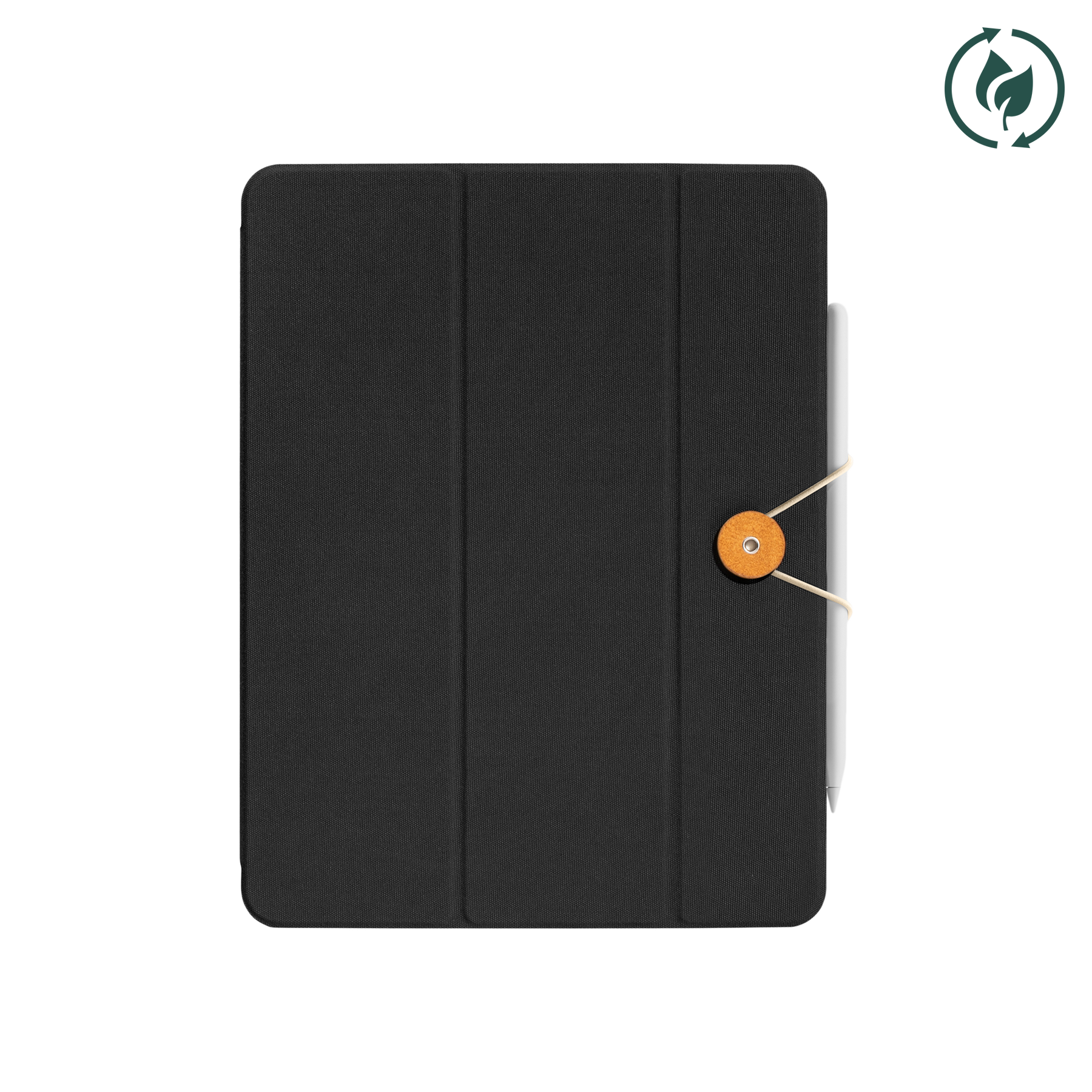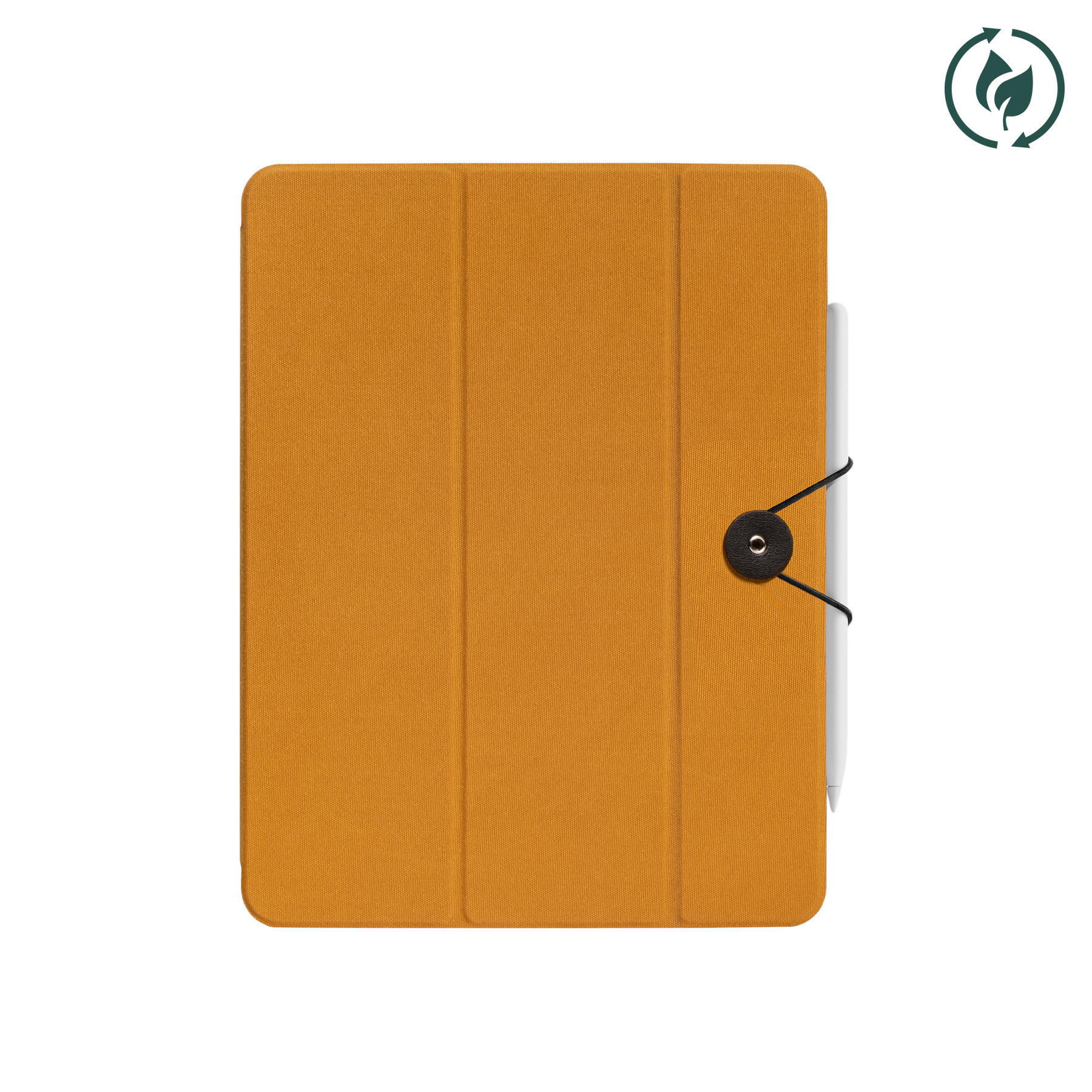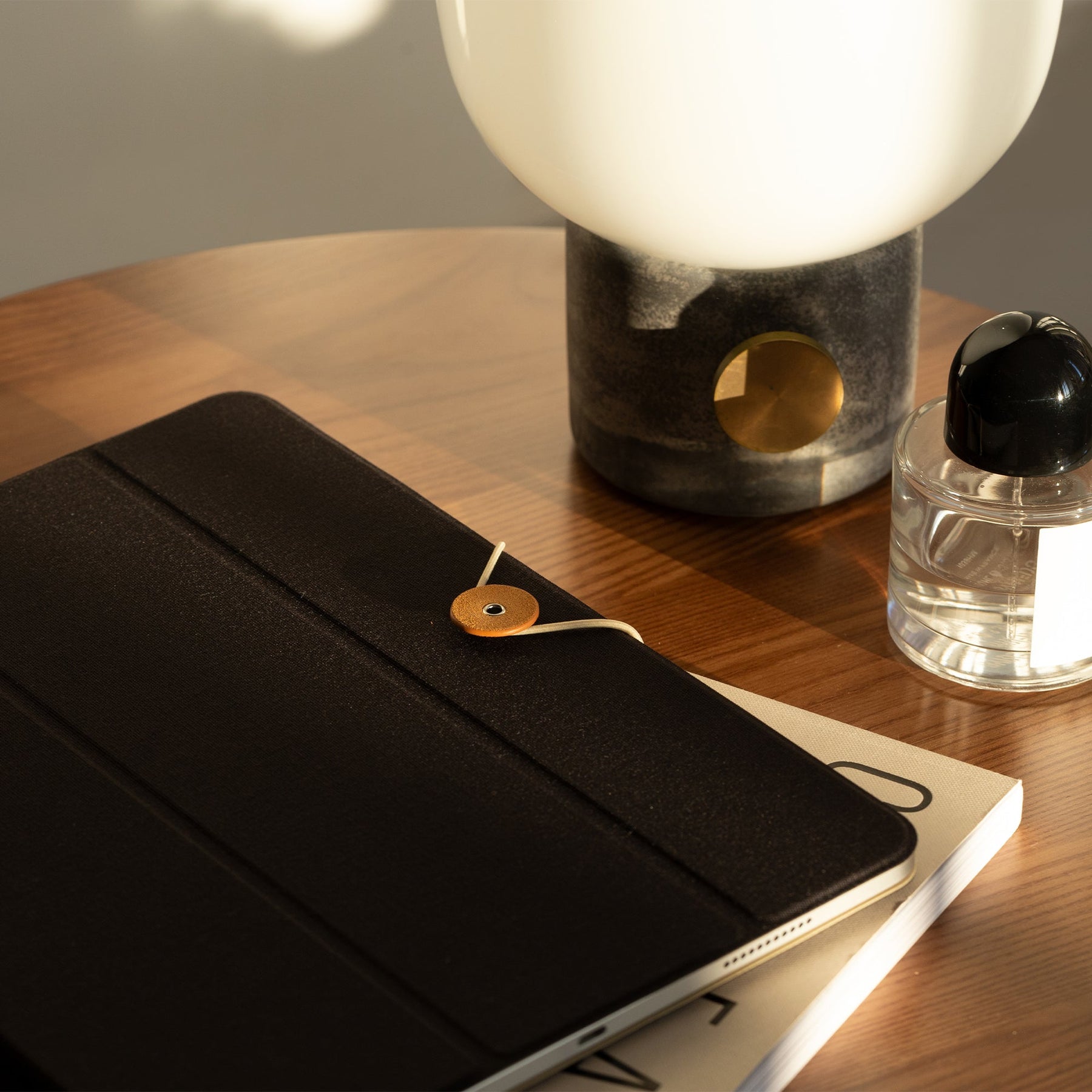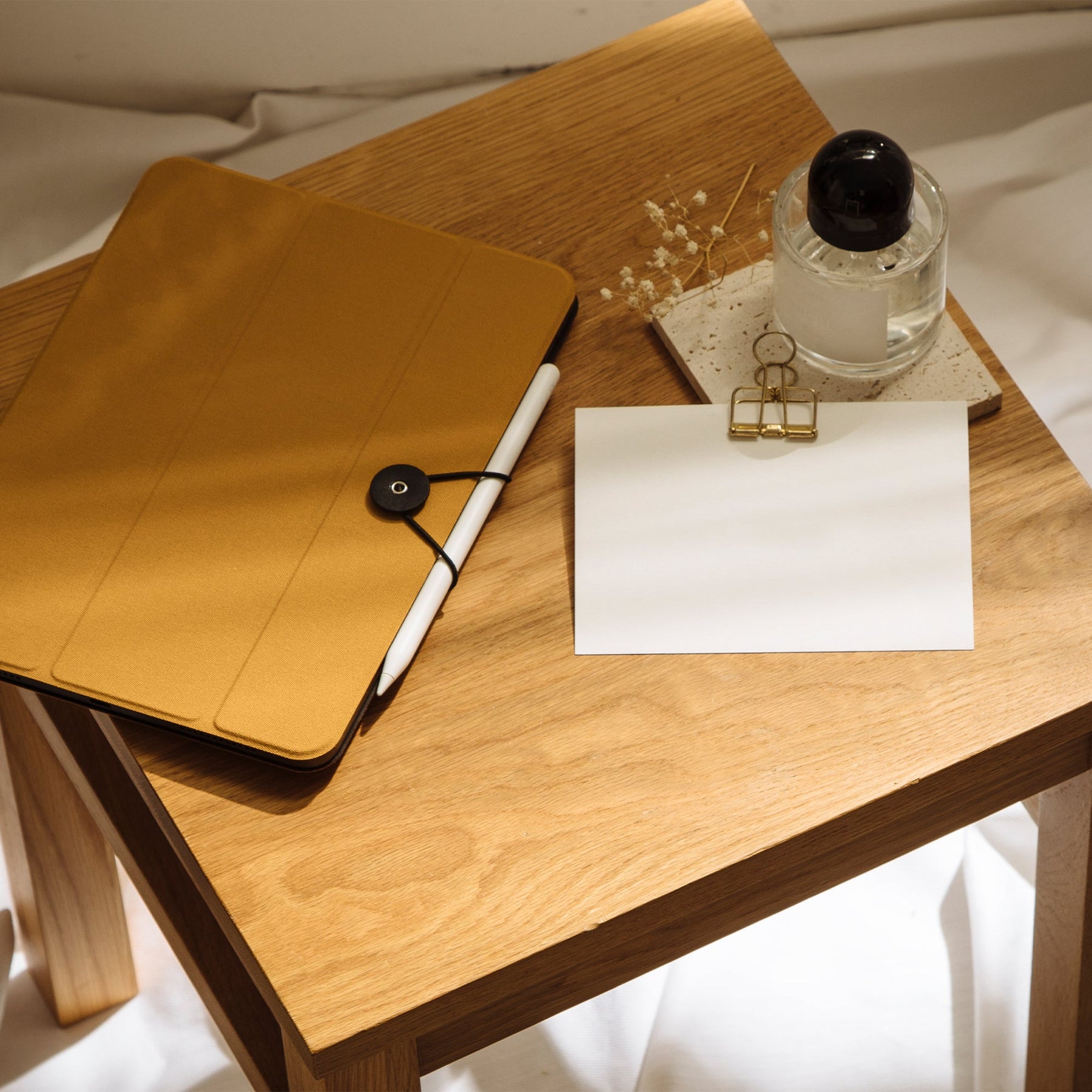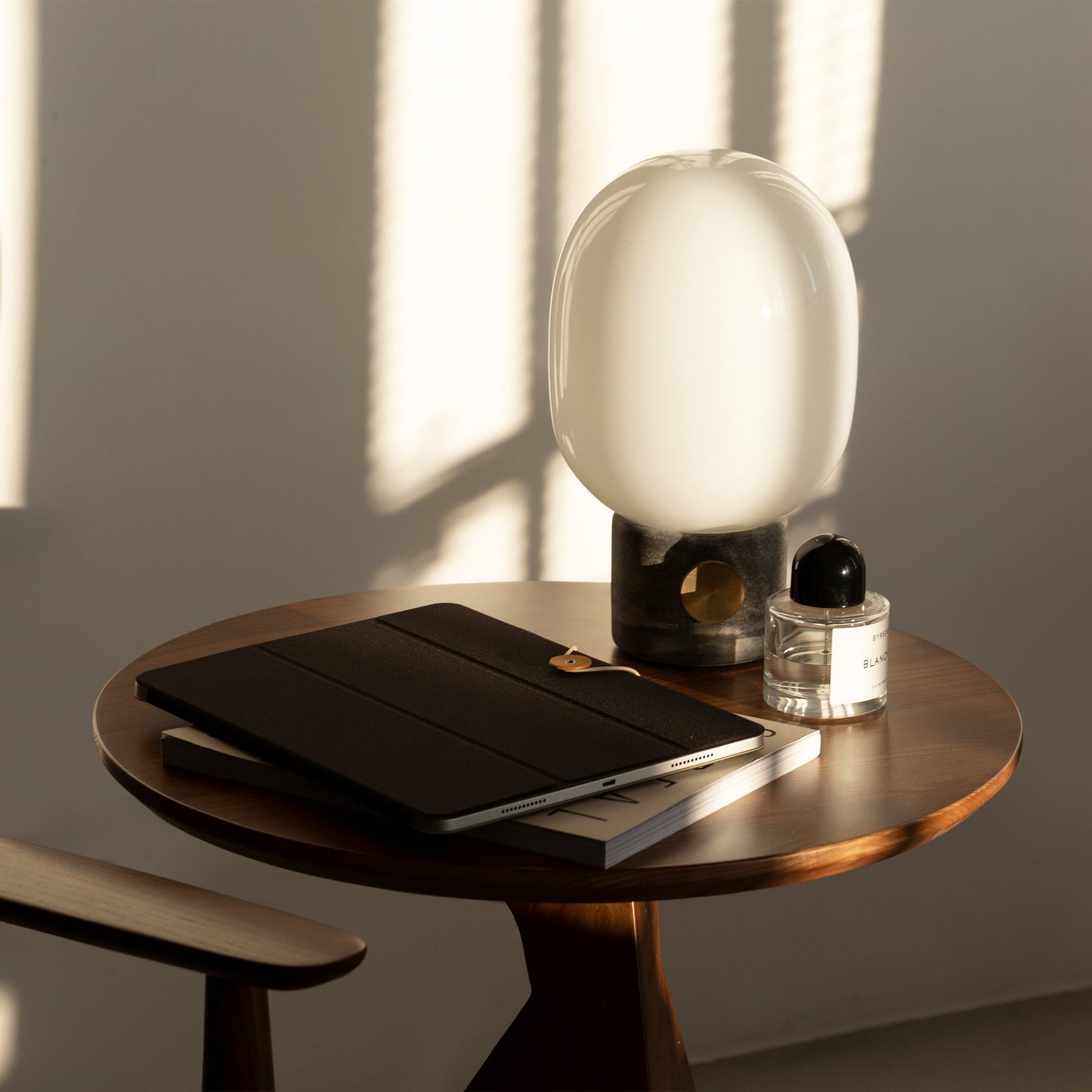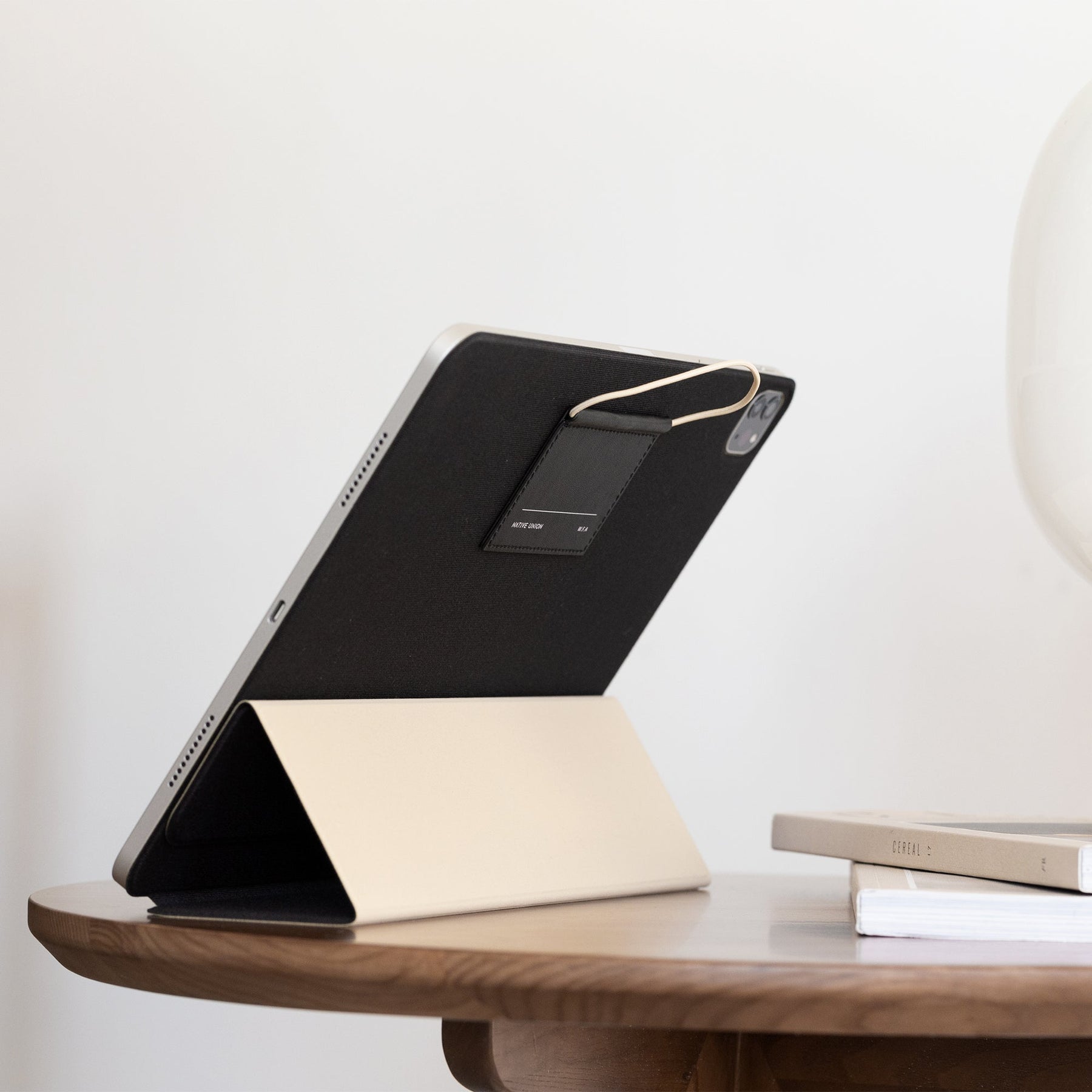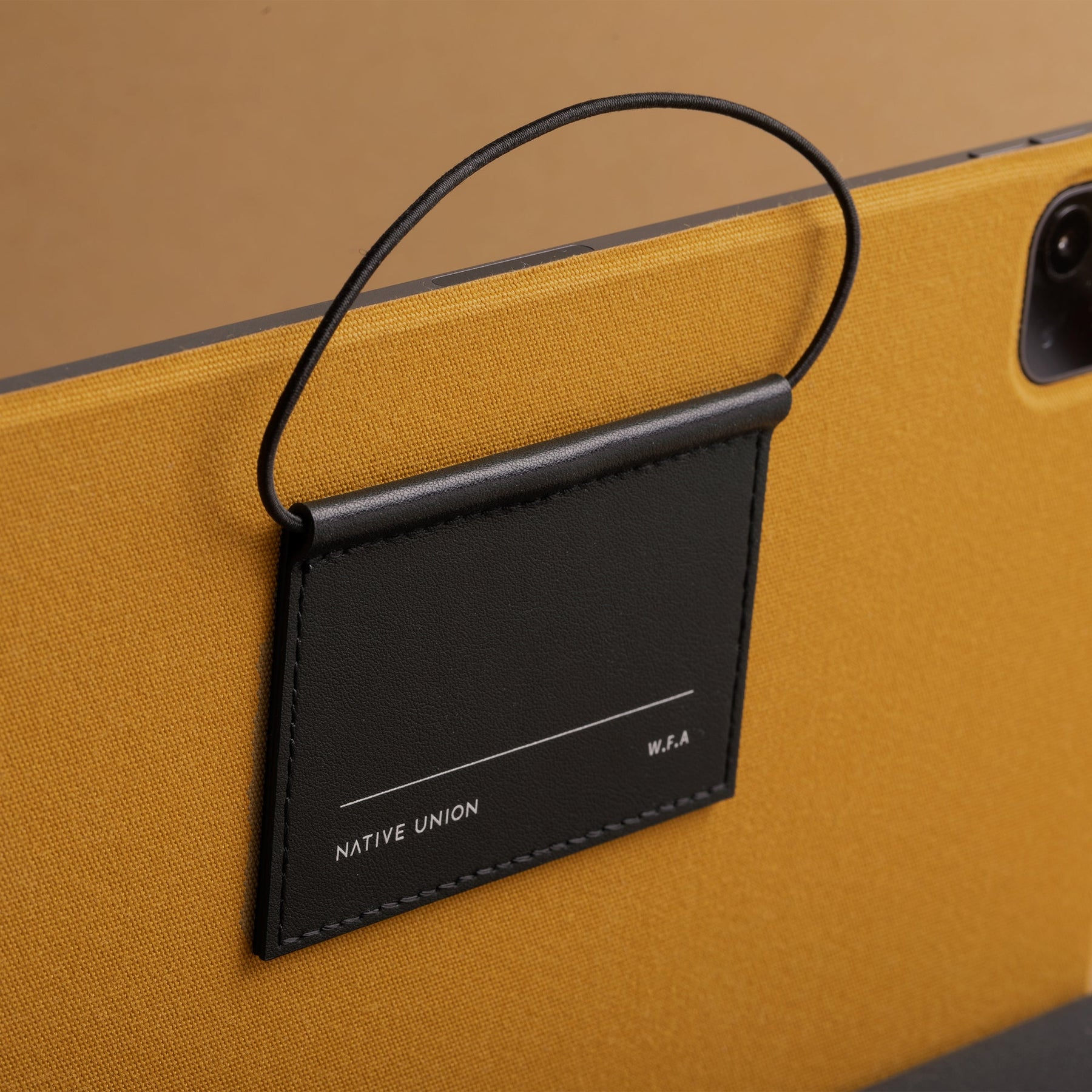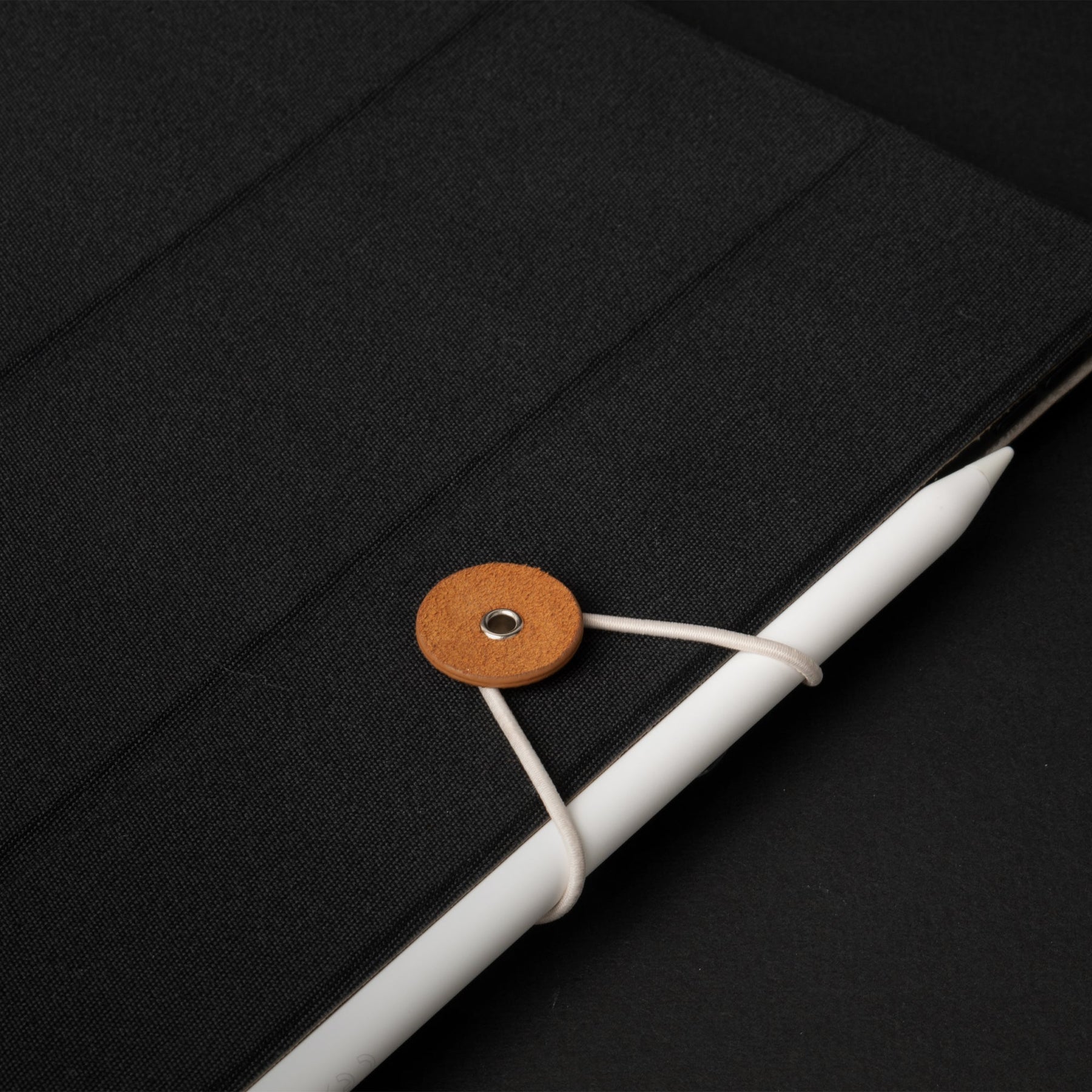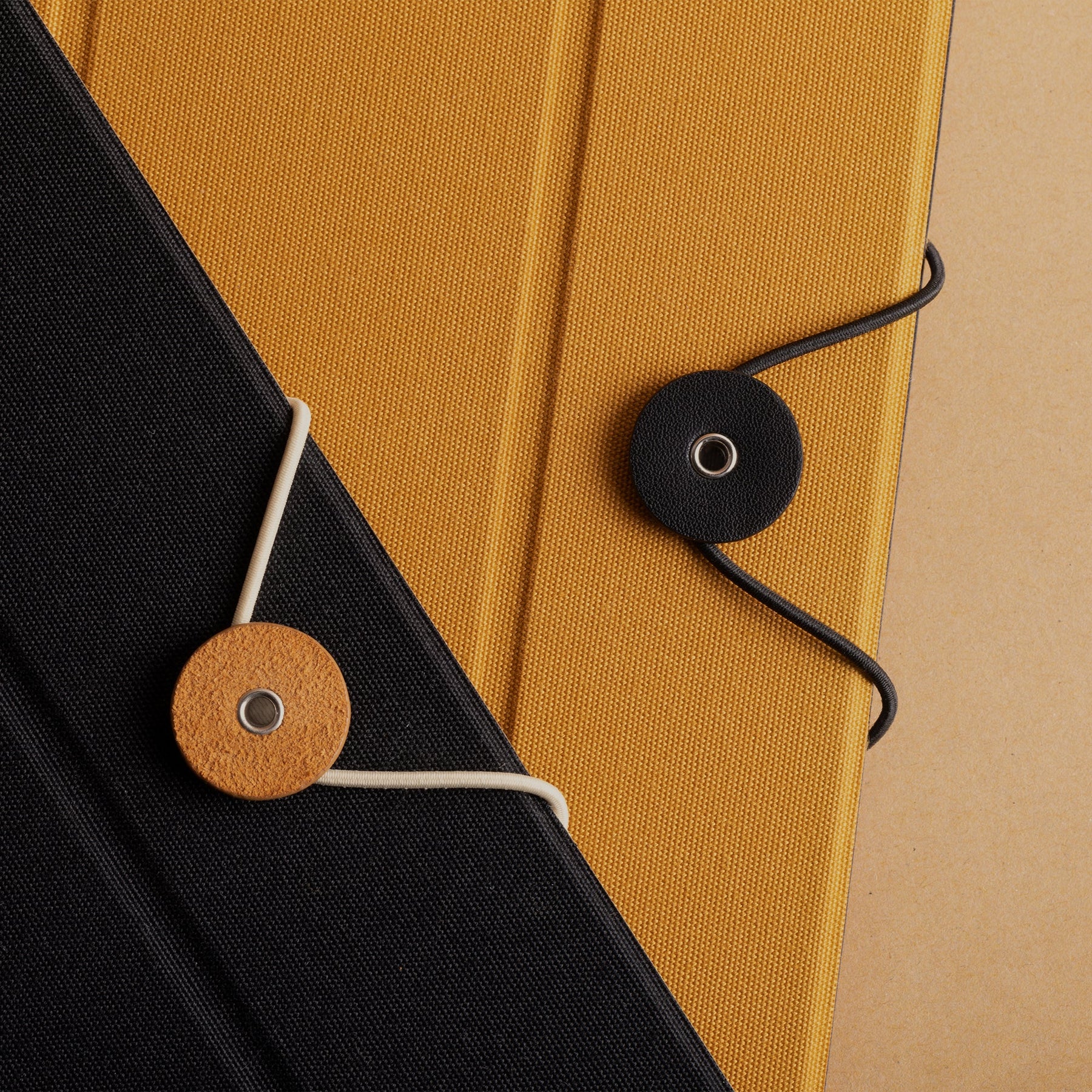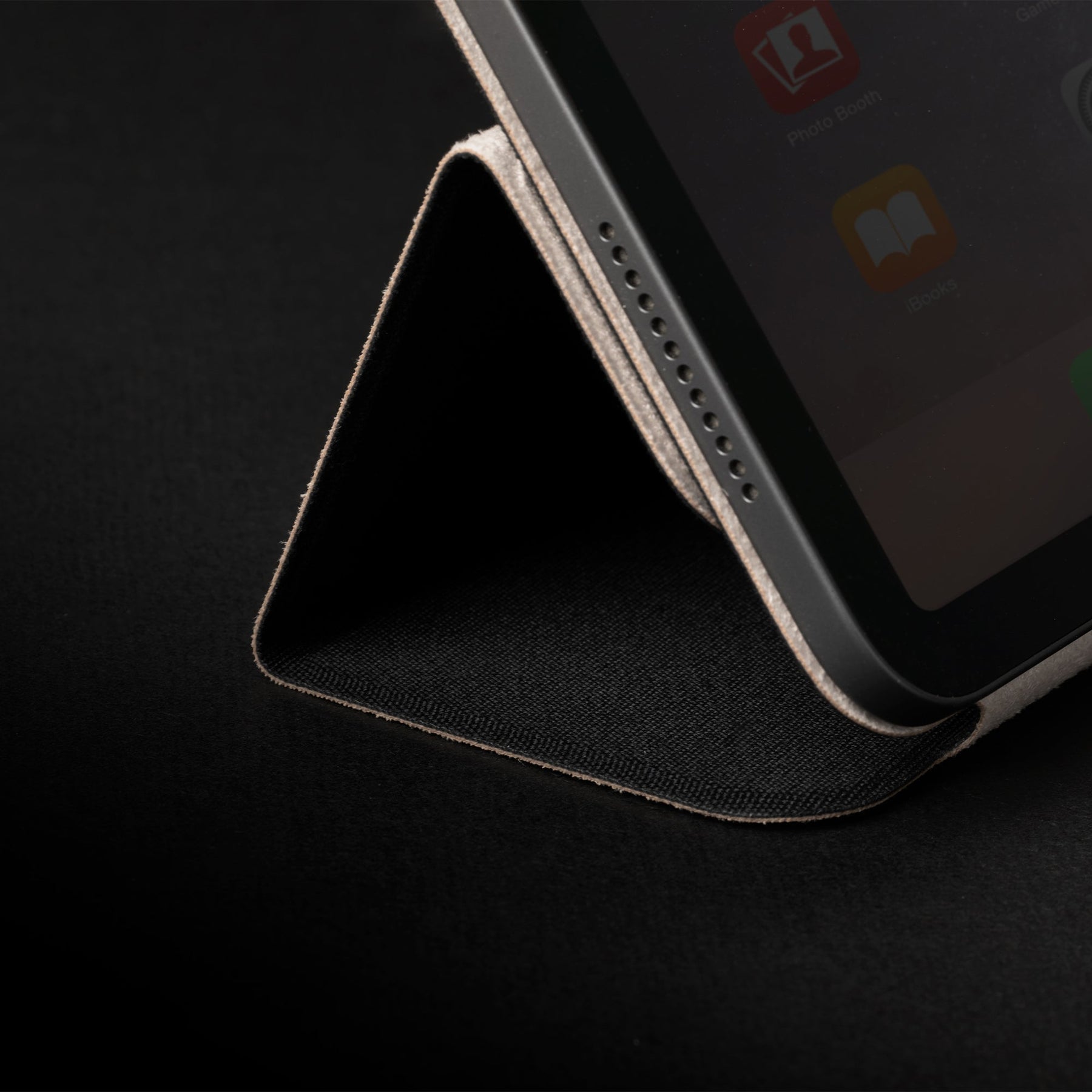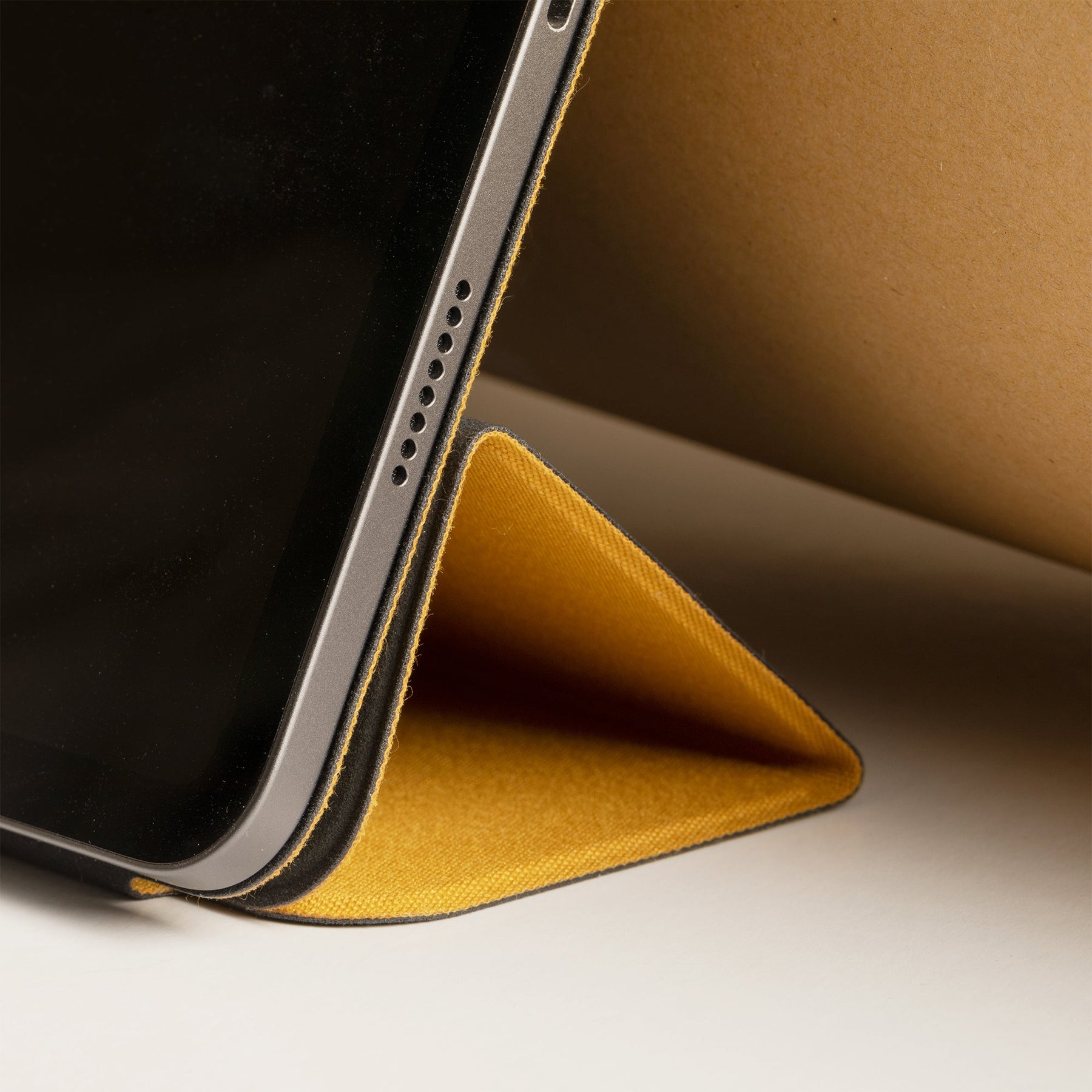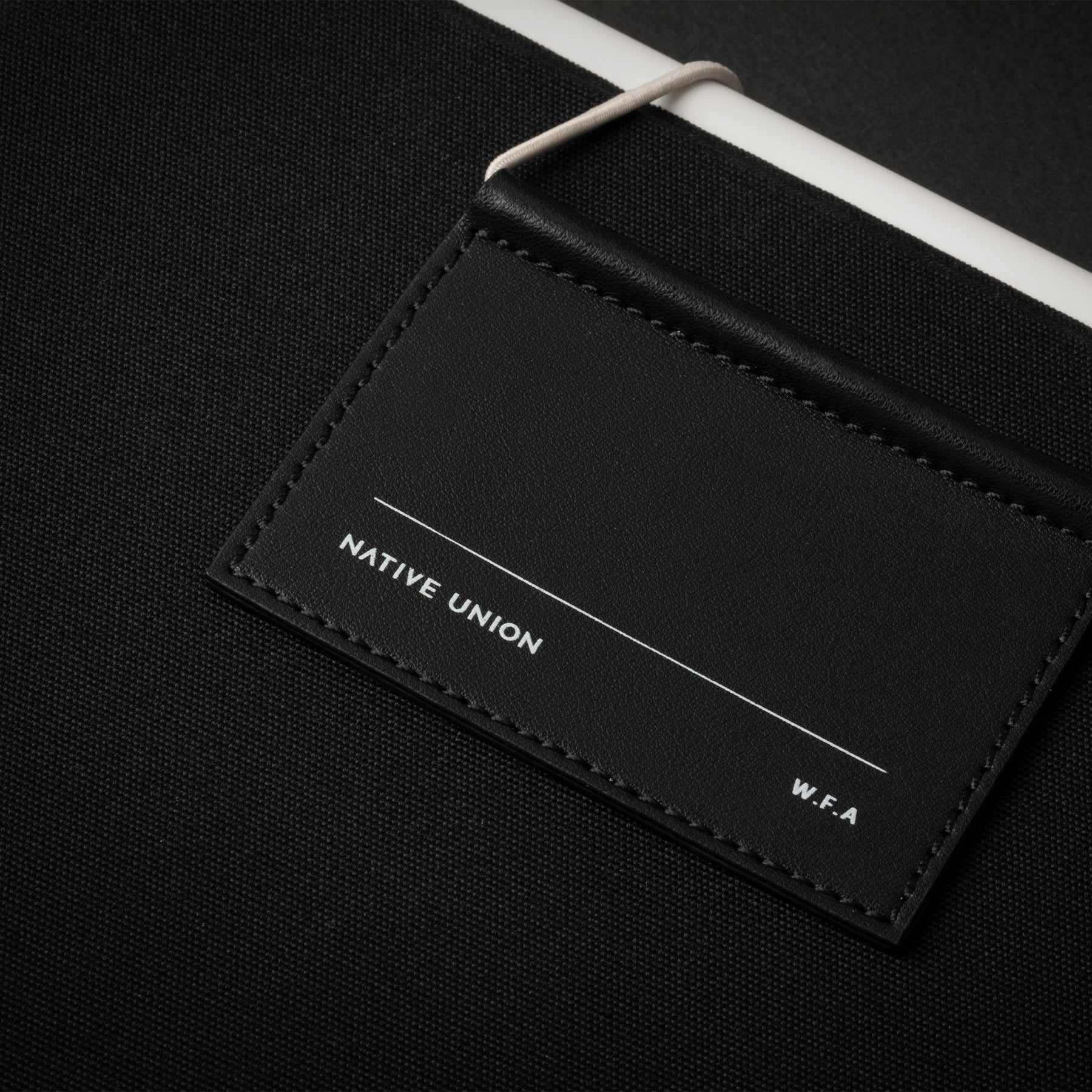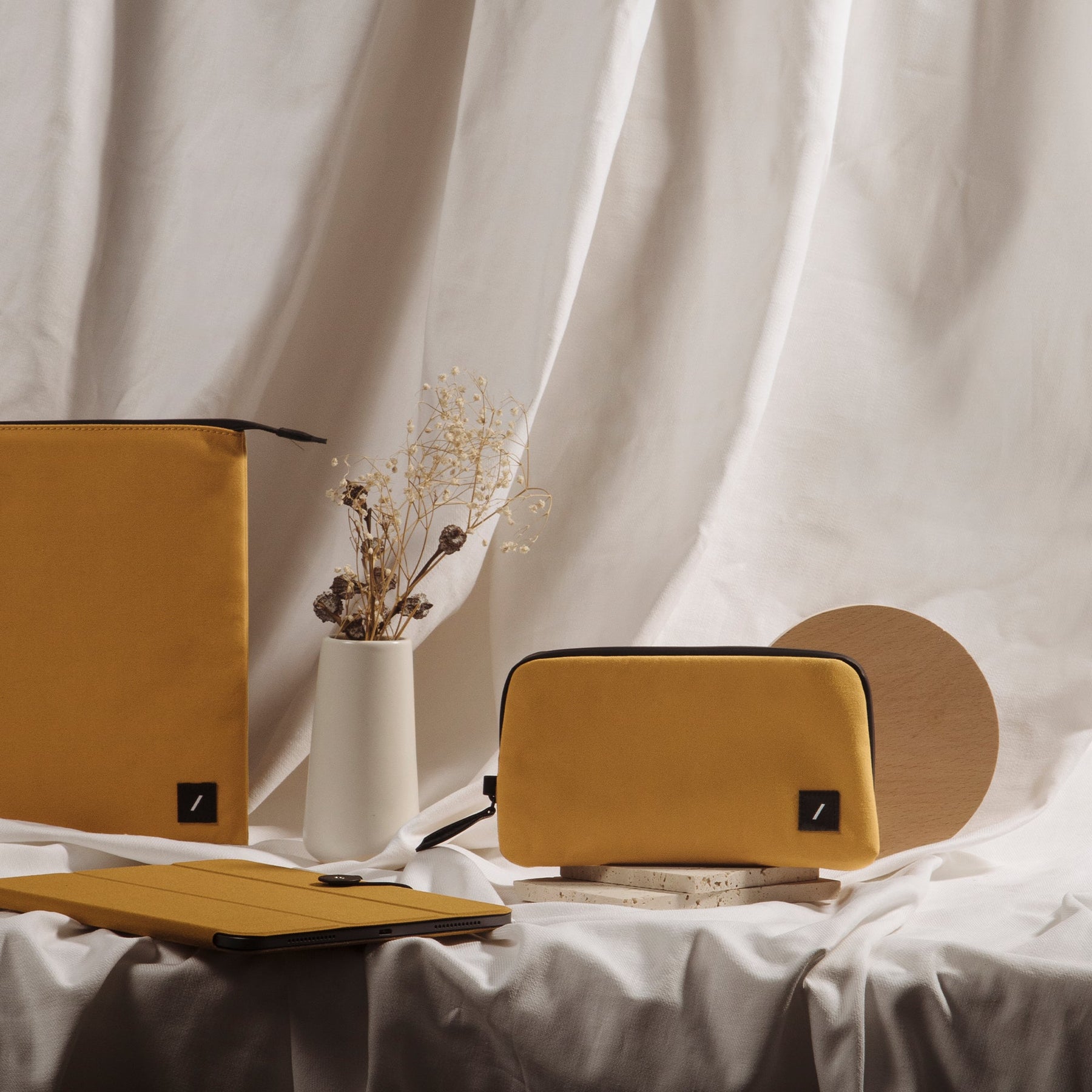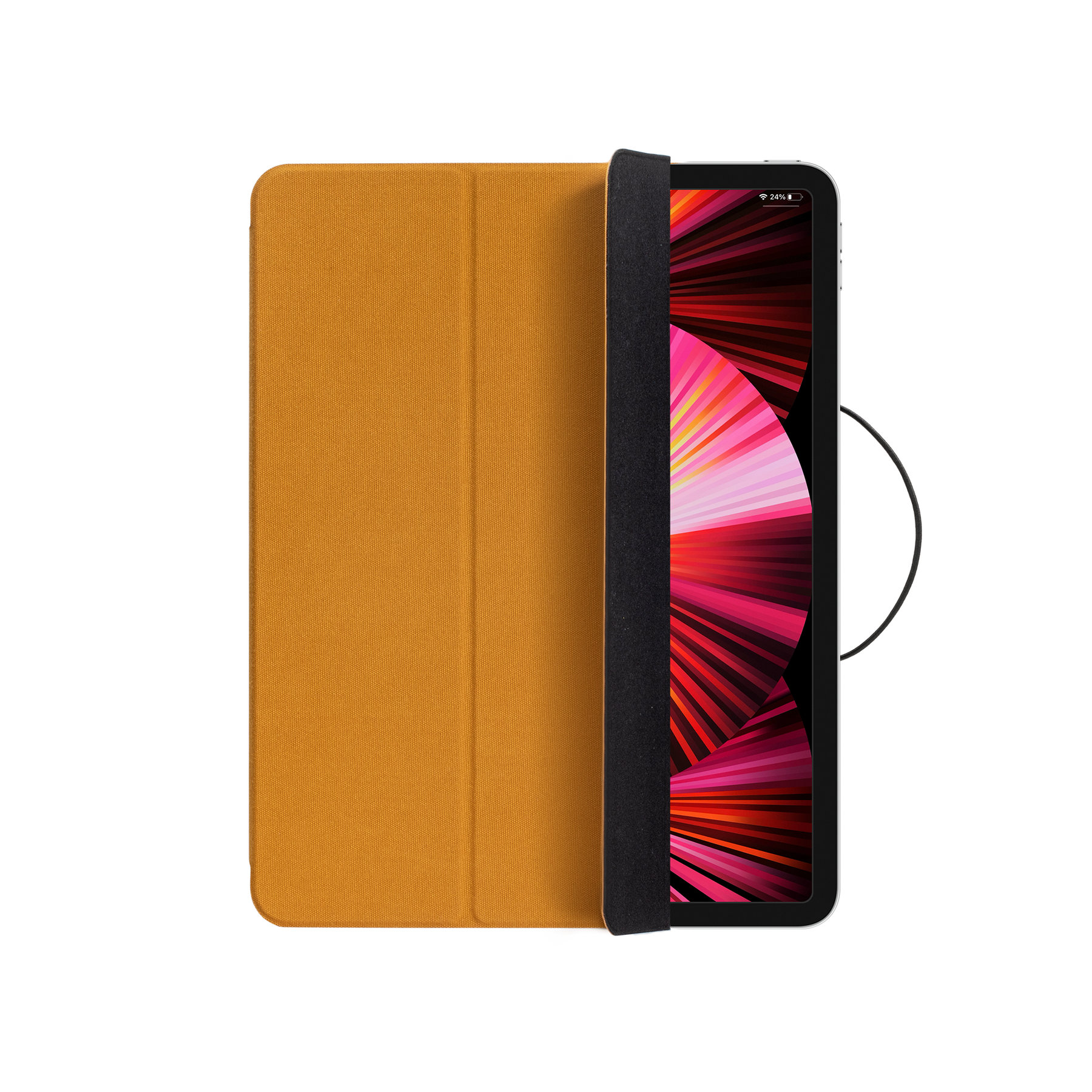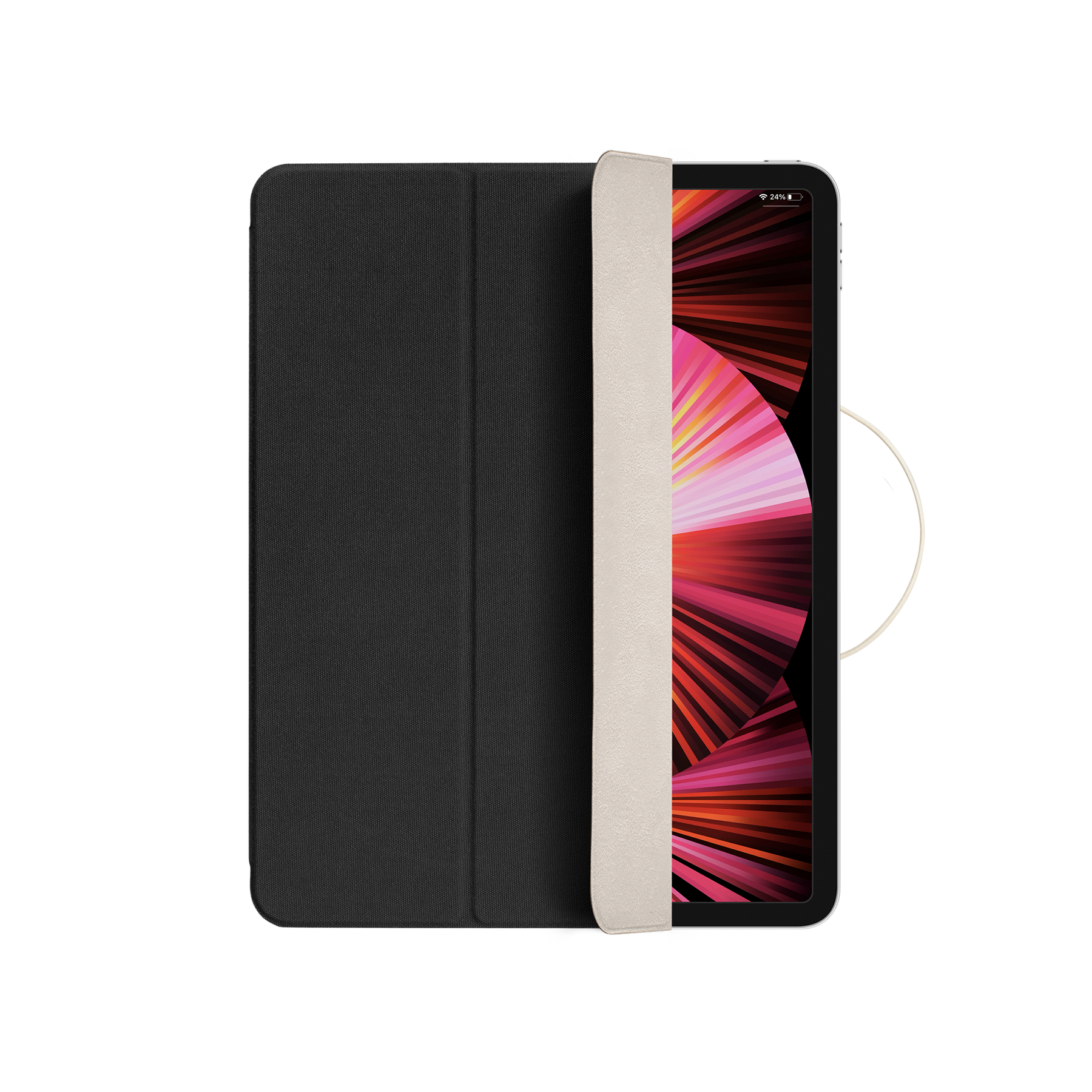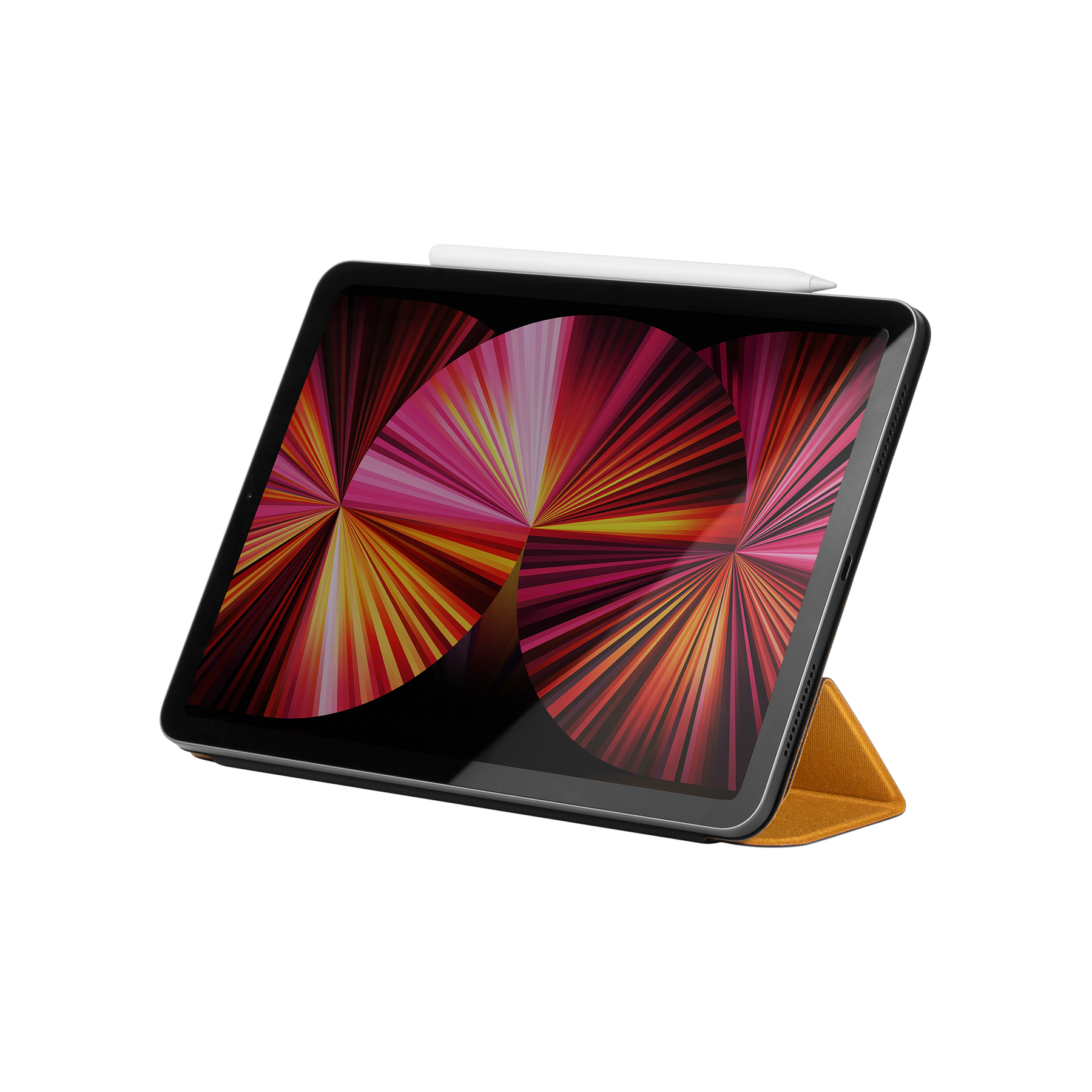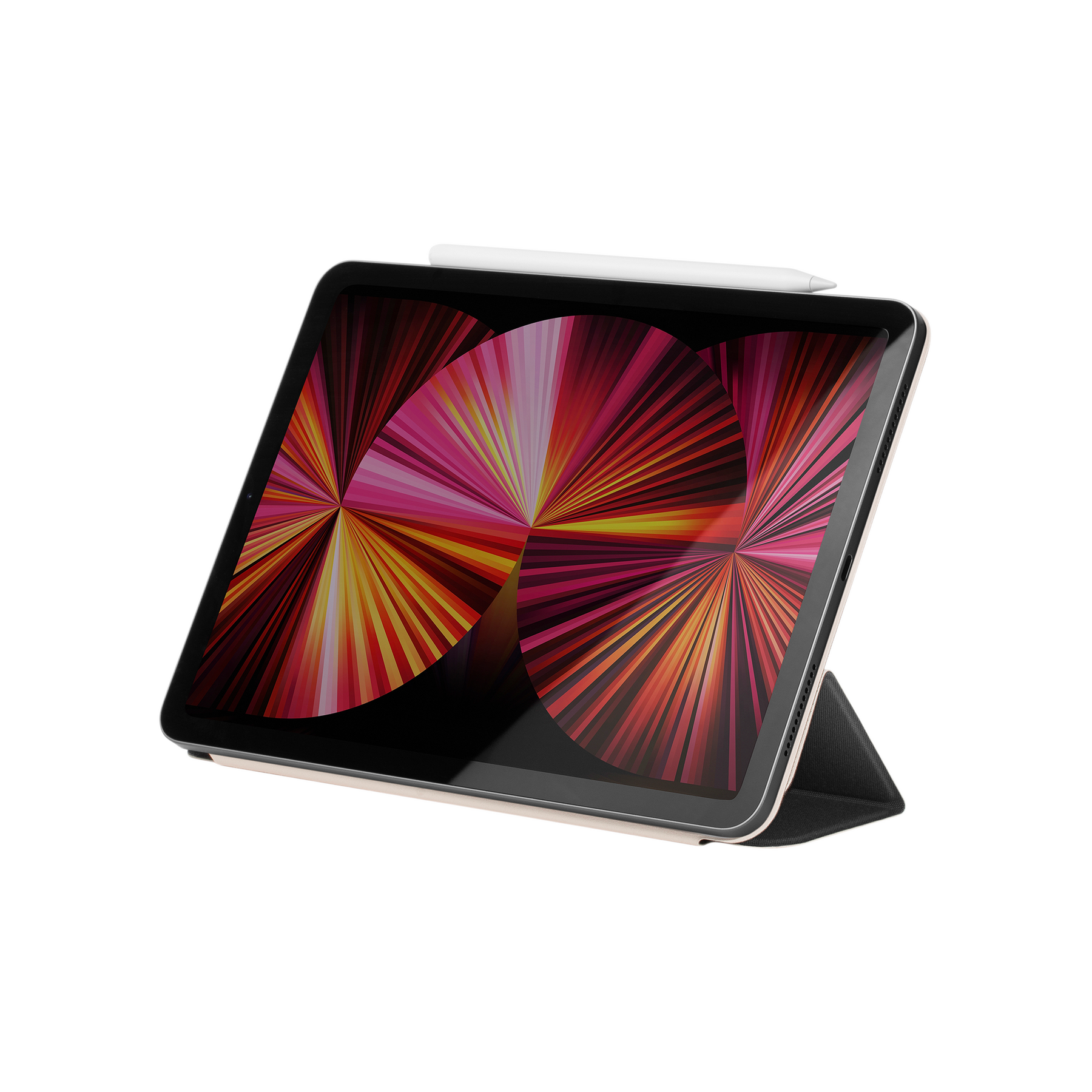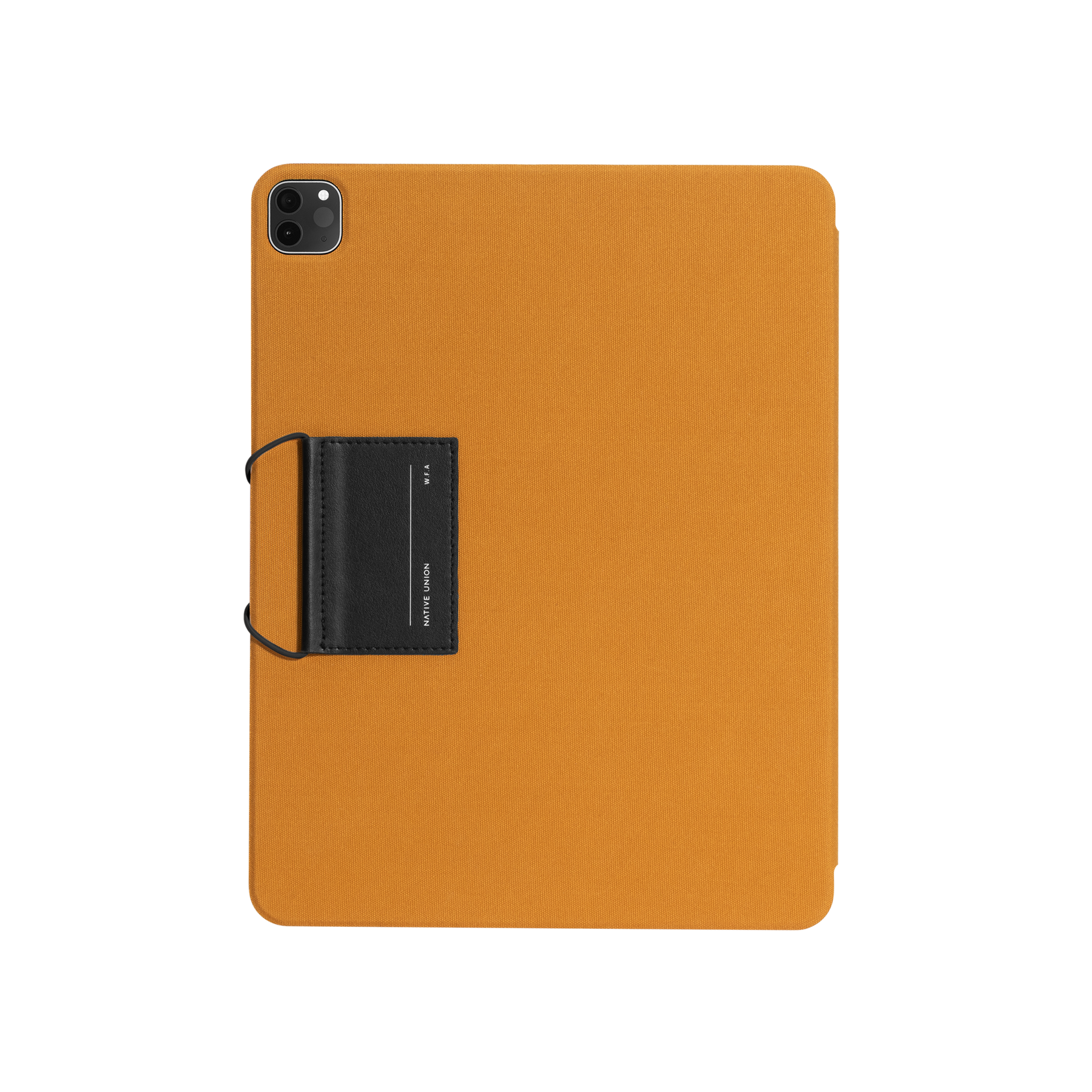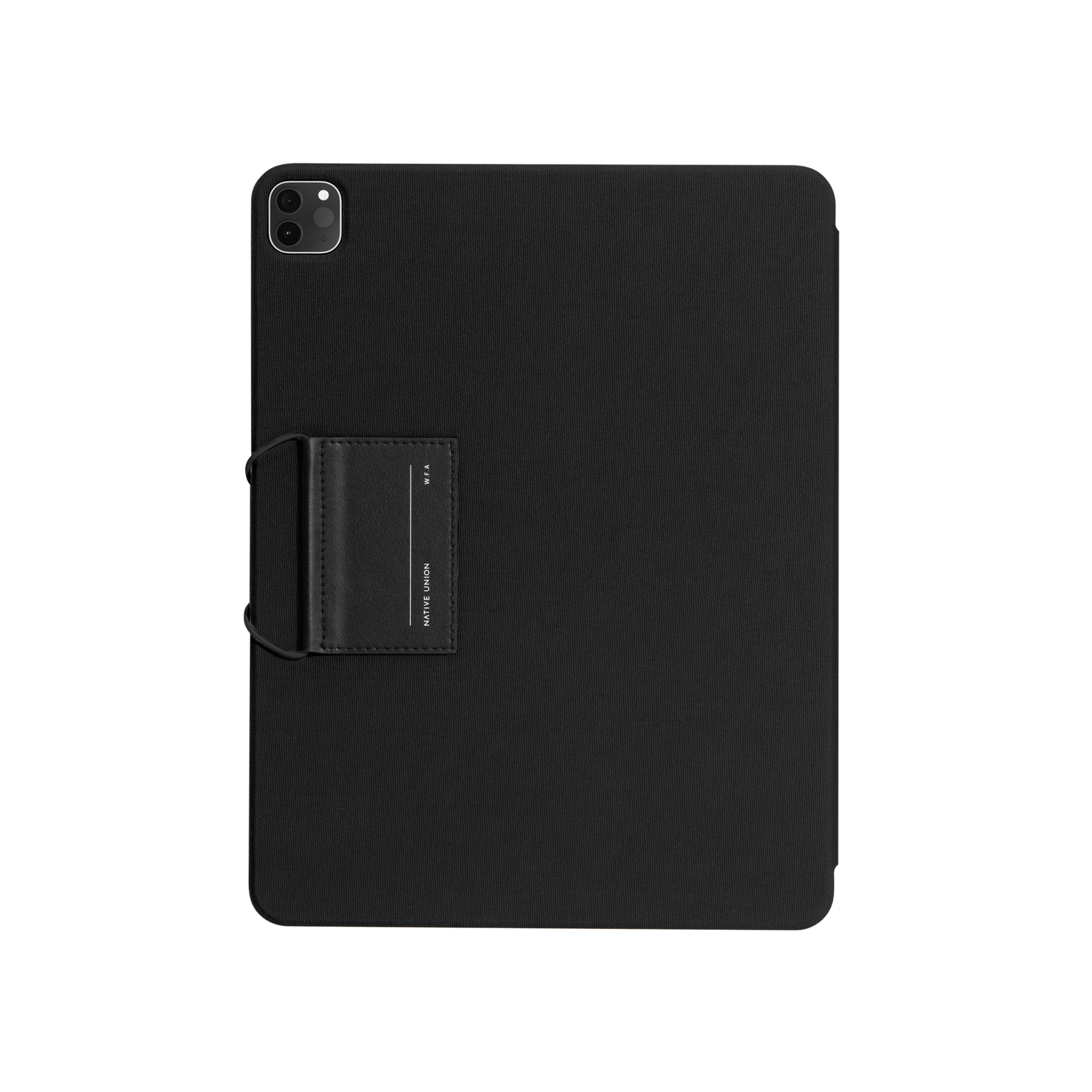 rated 4.7 from 20 customers
W.F.A Folio for iPad Pro (11")
The minimalist iPad folio with a button-and-string design
Built-in magnets attach effortlessly to your iPad to keep it securely in place
Foldable front cover elevates your iPad at ergonomic angles for typing, sketching, hands-free viewing & more
Crafted with recycled canvas 100% made from plastic bottles
42
A classic touch to your modern-day tech. Complete your on-the-go iPad setup with this refined take on a foldable stand-and-cover in one. Snap on for an ergonomically-enhanced experience while typing, sketching, and streaming, and an extra layer of protection while on the move.
Designed for premium, on-the-go protection for your iPad
Foldable front cover elevates your iPad at ergonomic angles for typing, sketching, hands-free viewing & more
Built-in magnets attach effortlessly to your iPad to keep it securely in place
Designed for Apple Pencil: button-and-string design ensures your pencil stays secure & charged
Magnetic cover automatically wakes your iPad when opened & puts it to sleep when closed
Made better for the Earth with 100% recycled polyester (rPET) made from plastic bottles & refined accents made of recycled leather*
Recycled microfiber lining & water-repellent coated canvas for extra care*
This product is also available for iPad Air (4th, 5th gen) & iPad Pro 12.9" (3rd, 4th, and 5th gen)
*75% recycled bonded leather, 60% recycled microfiber
 
Apple Pencil not included

---
| | | | |
| --- | --- | --- | --- |
| | | | |
| Recycled Materials | 2-Year Limited Warranty | 14-Day Returns | Secure Checkout |
Product materials: Recycled Polyester, Recycled Microfiber, Recycled Bonded leather, Genuine leather, Glass fiber, PC, Magnet, Rubber, Metal
Product Dimensions:
Height: 10.04 in / 25.5 cm
Width: 7.09 in / 18 cm
Depth: 0.59 in / 1.5 cm
Weight: 10.55 oz / 299 g
Included in the box:
W.F.A iPad Folio
NOTE: Apple Pencil not included
This product is compatible with:
iPad Pro 11" (1st, 2nd, 3rd and 4th generation)
iPad Air (4th and 5th generation)
This product is NOT compatible with:
iPad Pro 12.9" (3rd, 4th, 5th, and 6th generation)
Inspired by the modern world we live in, our Work From Anywhere range reimagines on-the-go flexibility. A curation of tech essentials designed for your anywhere and everywhere ease and innovation, this collection encapsulates our passion for effortlessly functional yet simply beautiful design. Crafted with recycled materials for enhanced modern living that's also kinder to the planet.
20 happy users
loved this product
A CLASSIC TOUCH
INSPIRED BY THE MANILA ENVELOPE
We've all too many times worried that the Apple pencil would detach from the iPad, so we designed our first folio for peace of mind. We took inspiration from the age-old manila envelope's button-and-string design to address this everyday frustration, while also adding an elegant accent to your iPad experience.
MORE RECYCLED THAN EVER
PLANET POSITIVE CARRY
Our most eco-friendly range yet. A collection testament to our commitment to living sustainably and growing responsibly, W.F.A is crafted with recycled materials for carry that's better for both you and the Earth. From recycled canvas to bonded leather, unlock a more sustainable carry option that's just as long lasting.
A SECOND LIFE FOR LEATHER SCRAPS
LEATHER, BUT BETTER
Creating for this modern era of working, we infused classic accents to refine life with our devices. Our use of leather has always been a key part of our design philosophy, a stamp of quality and long-lasting design. This time, the embossed zipper, exterior tag, and W.F.A patch are made of bonded leather scraps to also embody our dedication to sustainability.