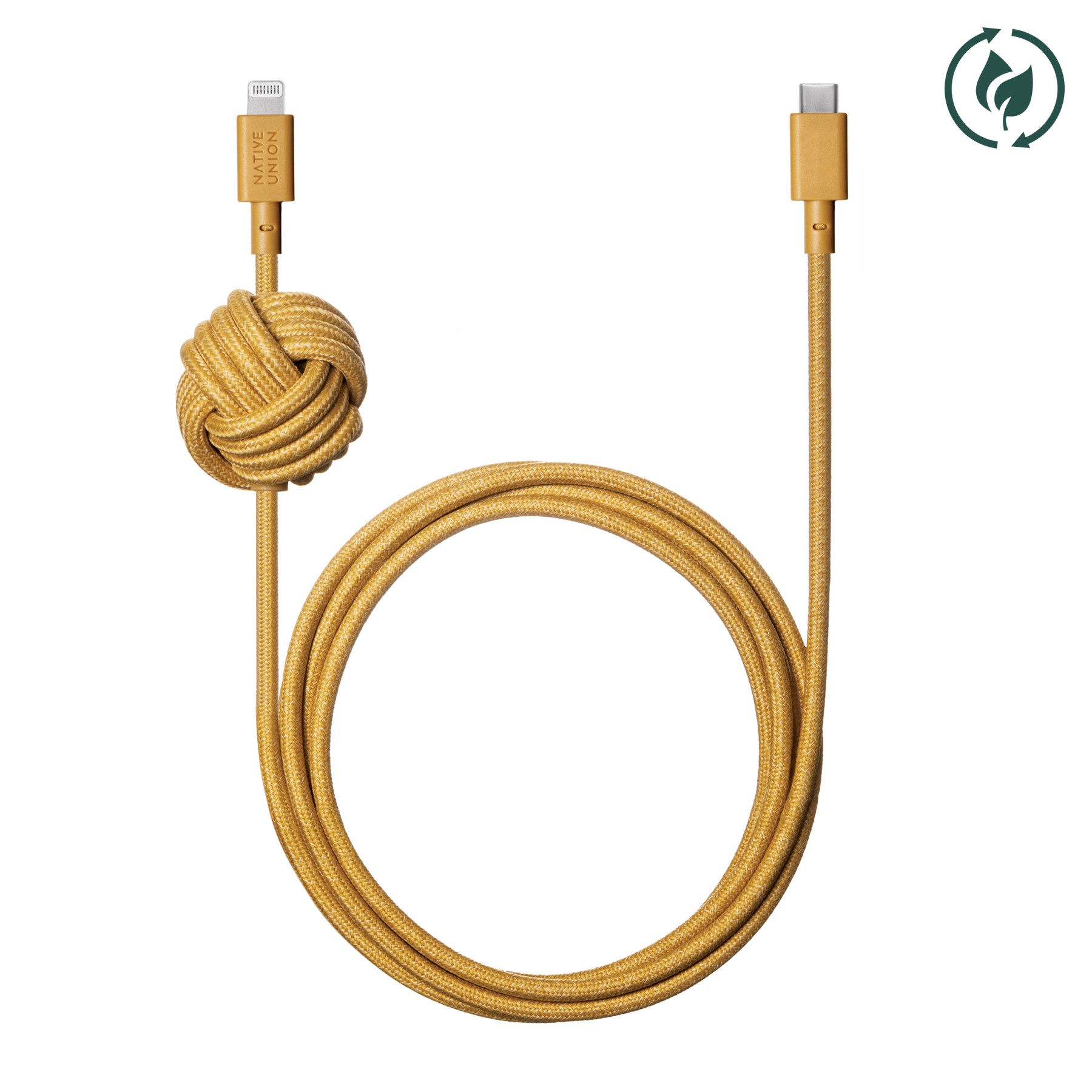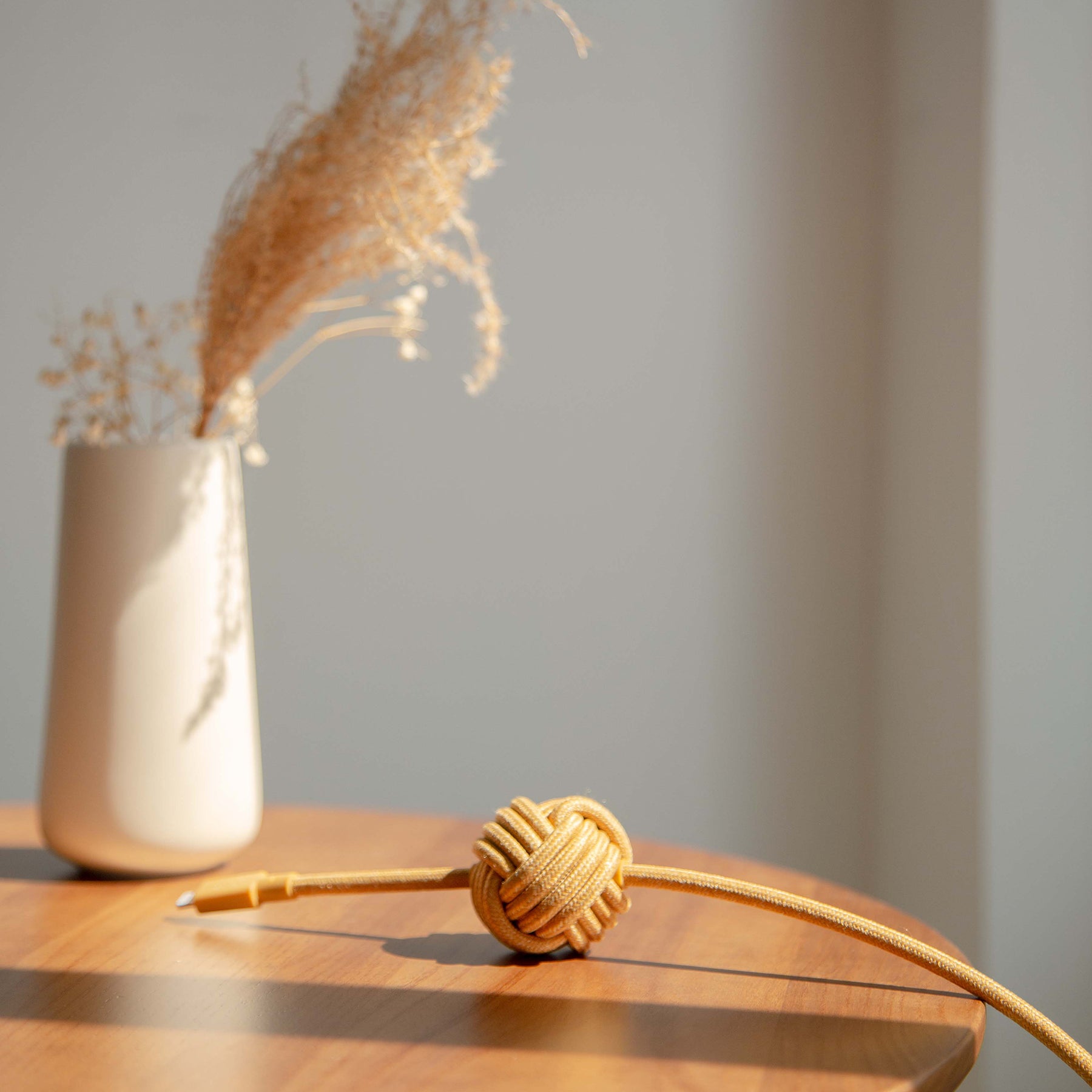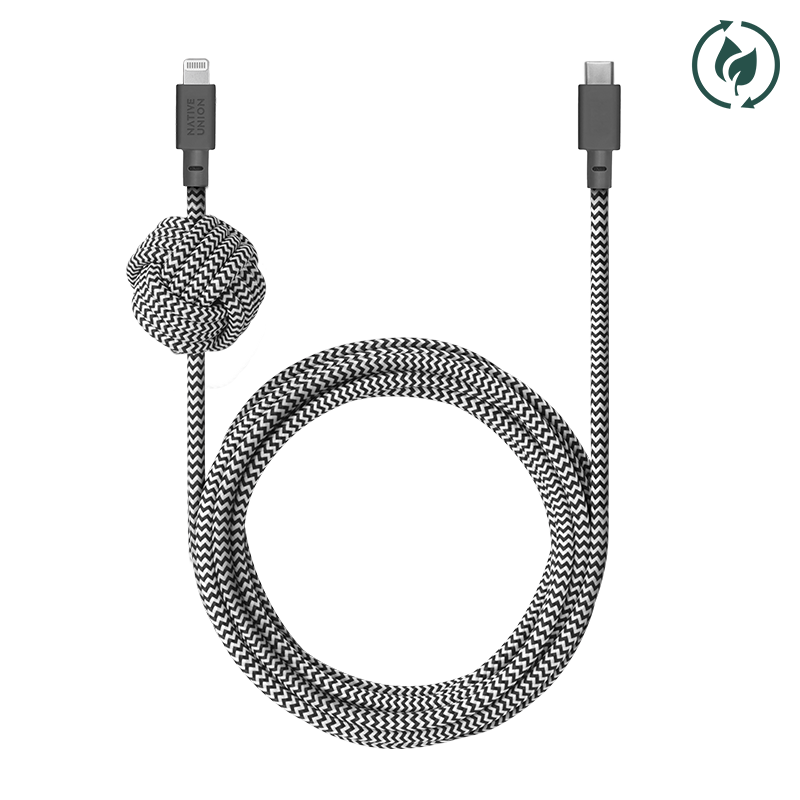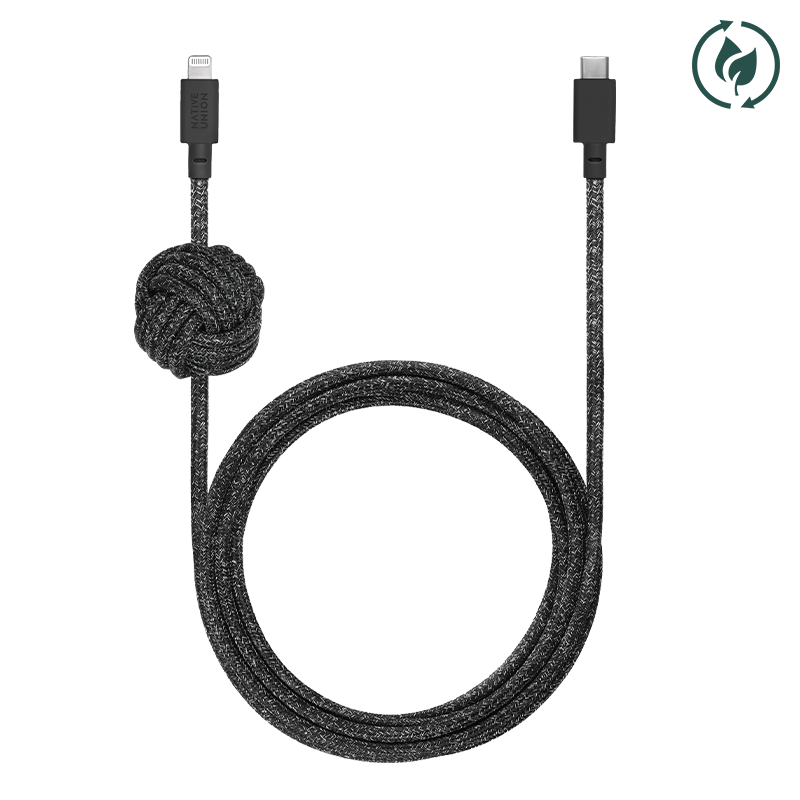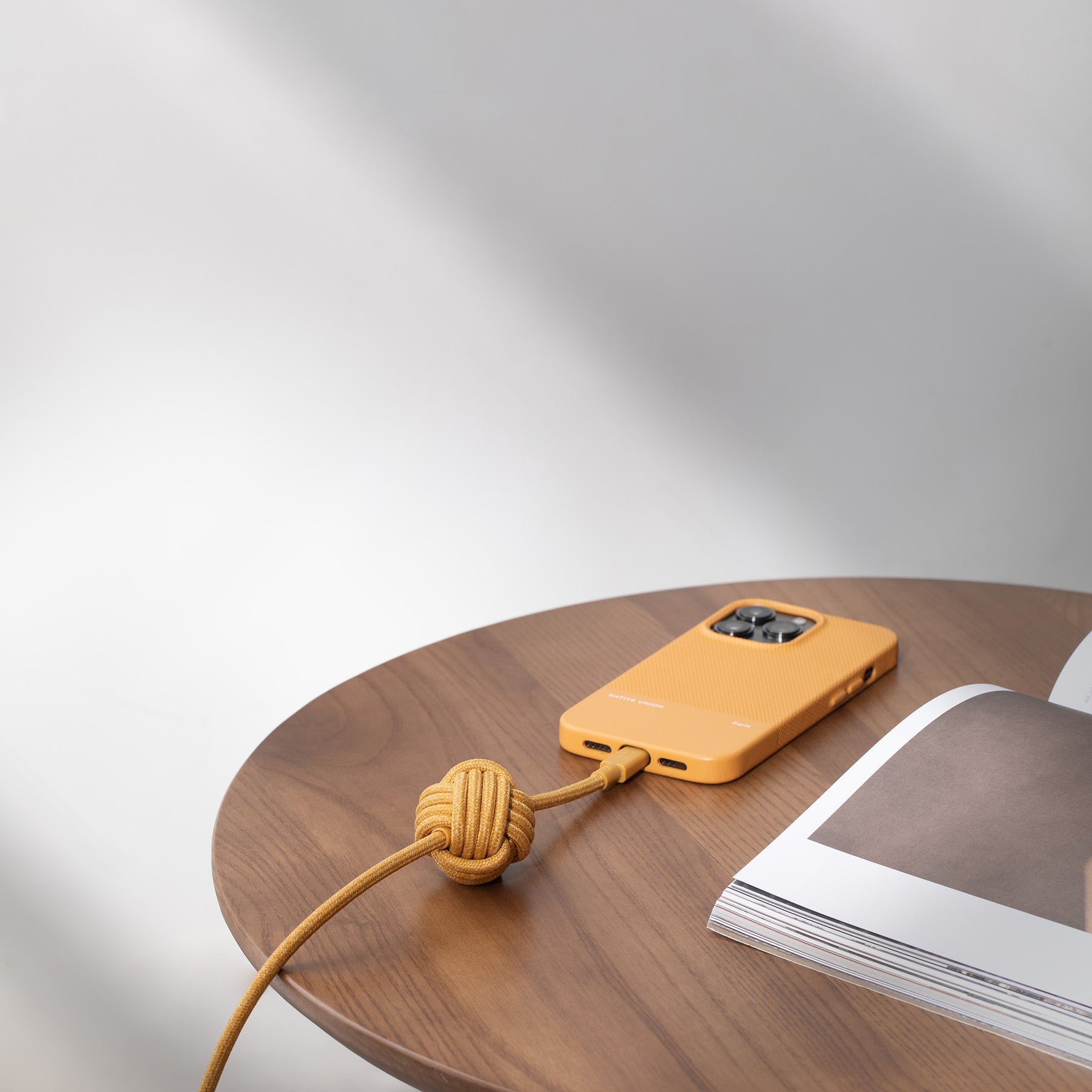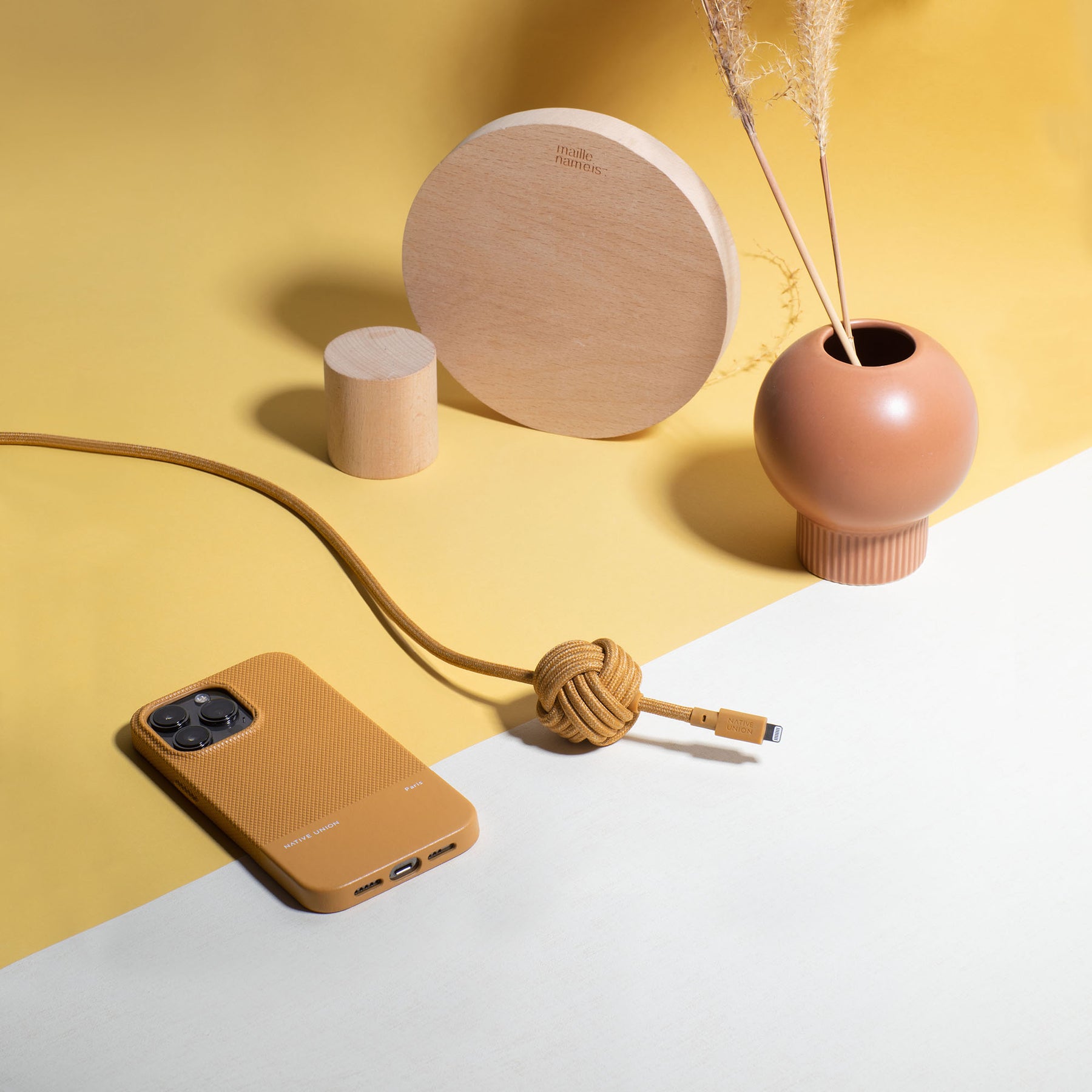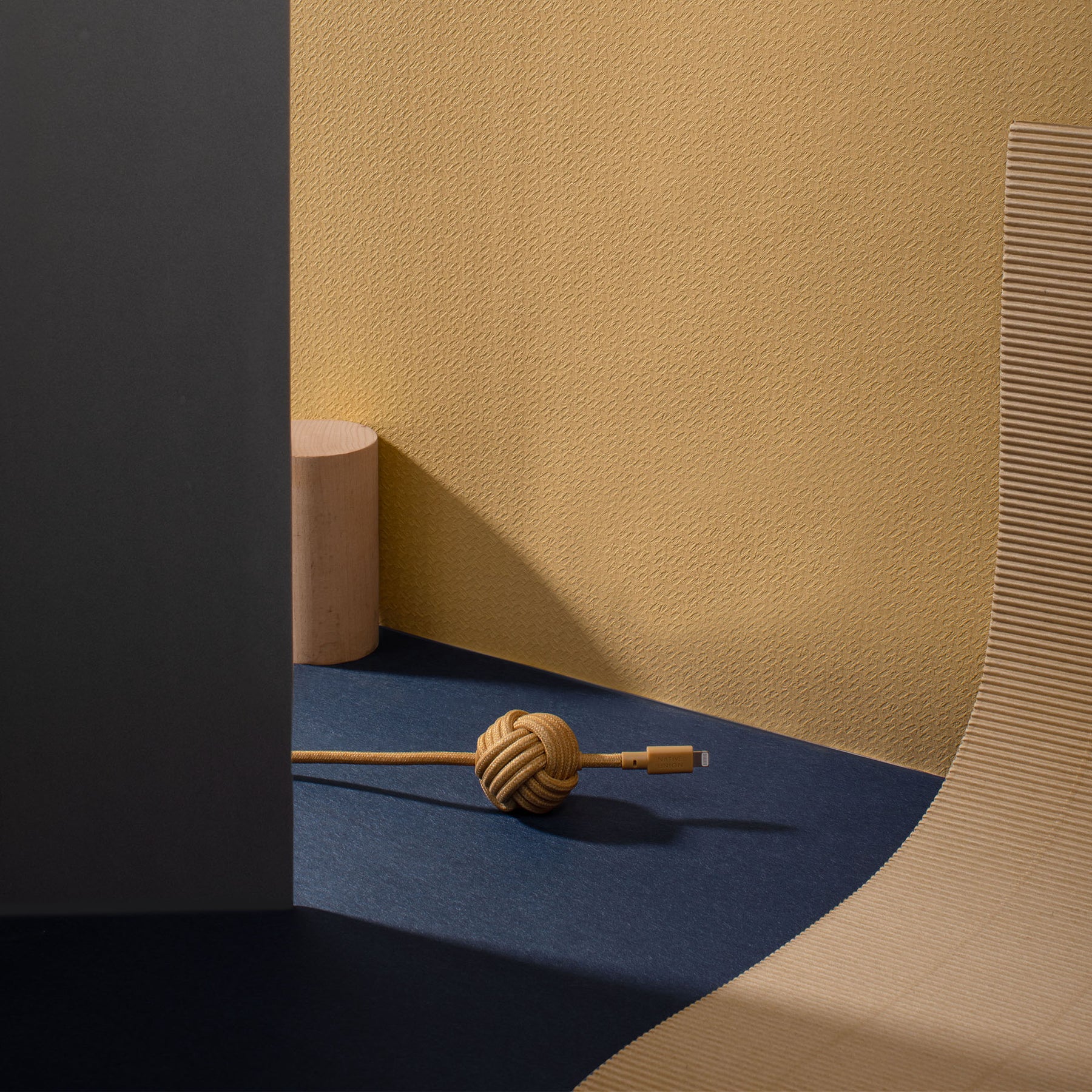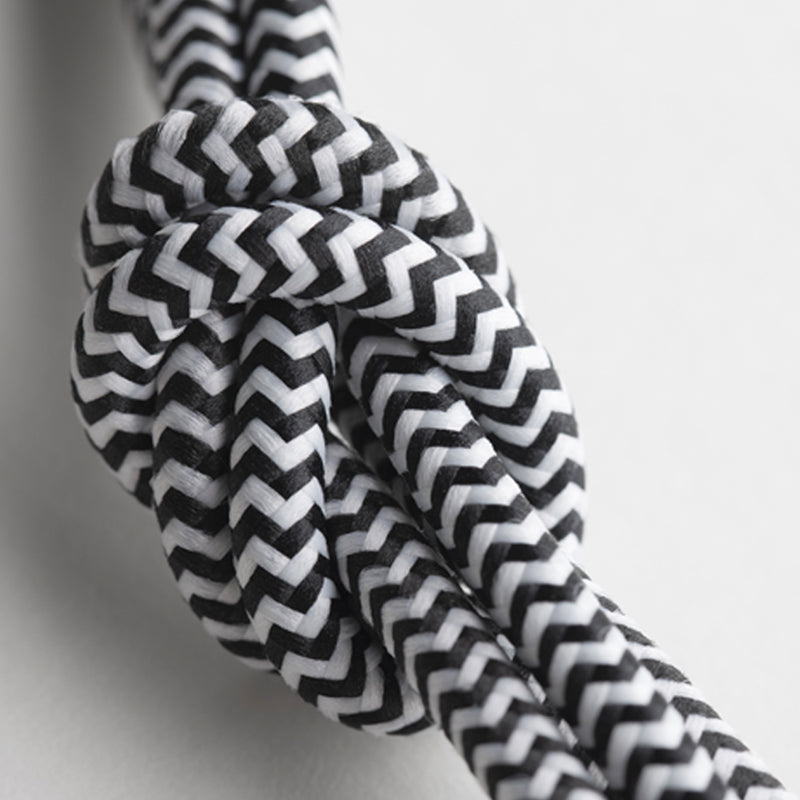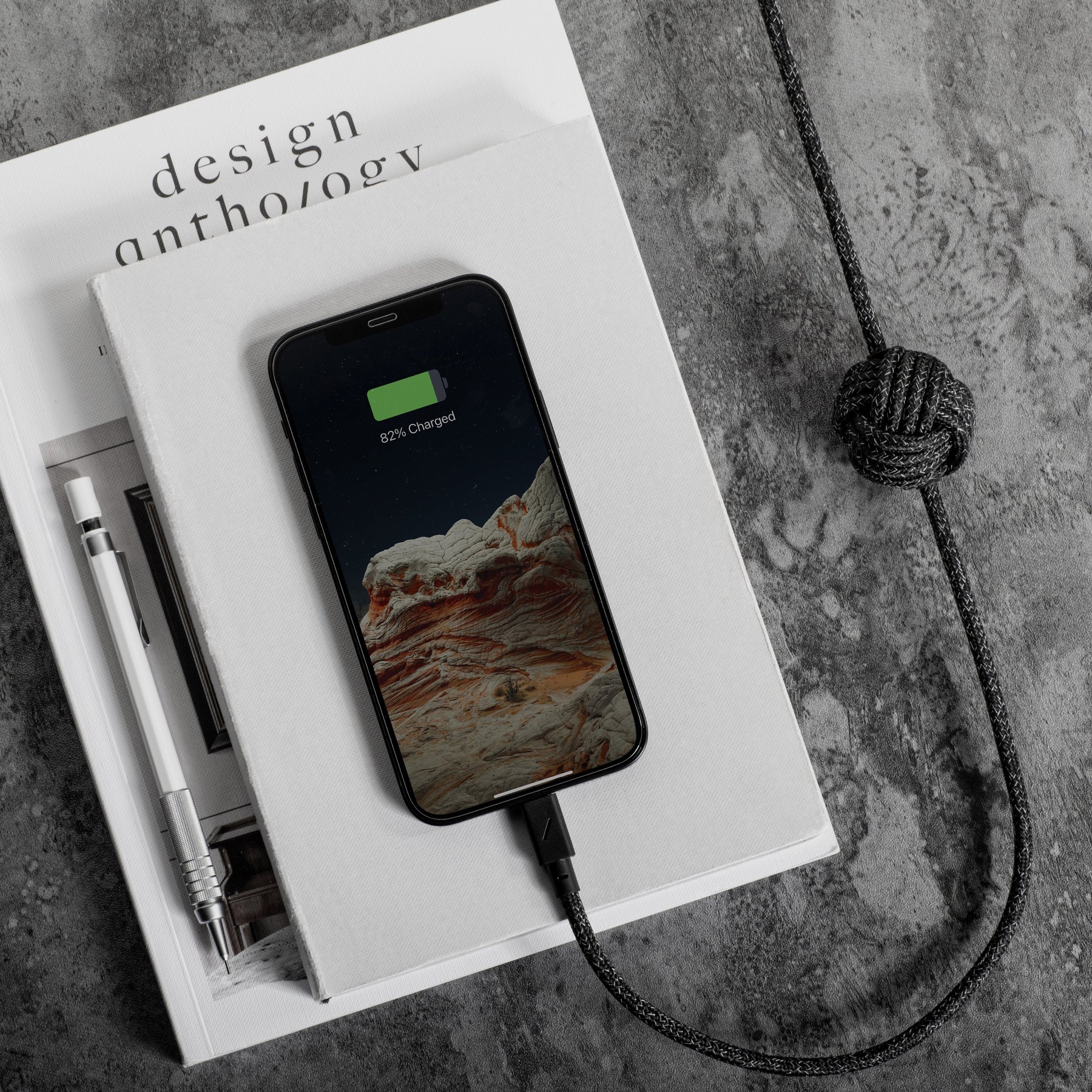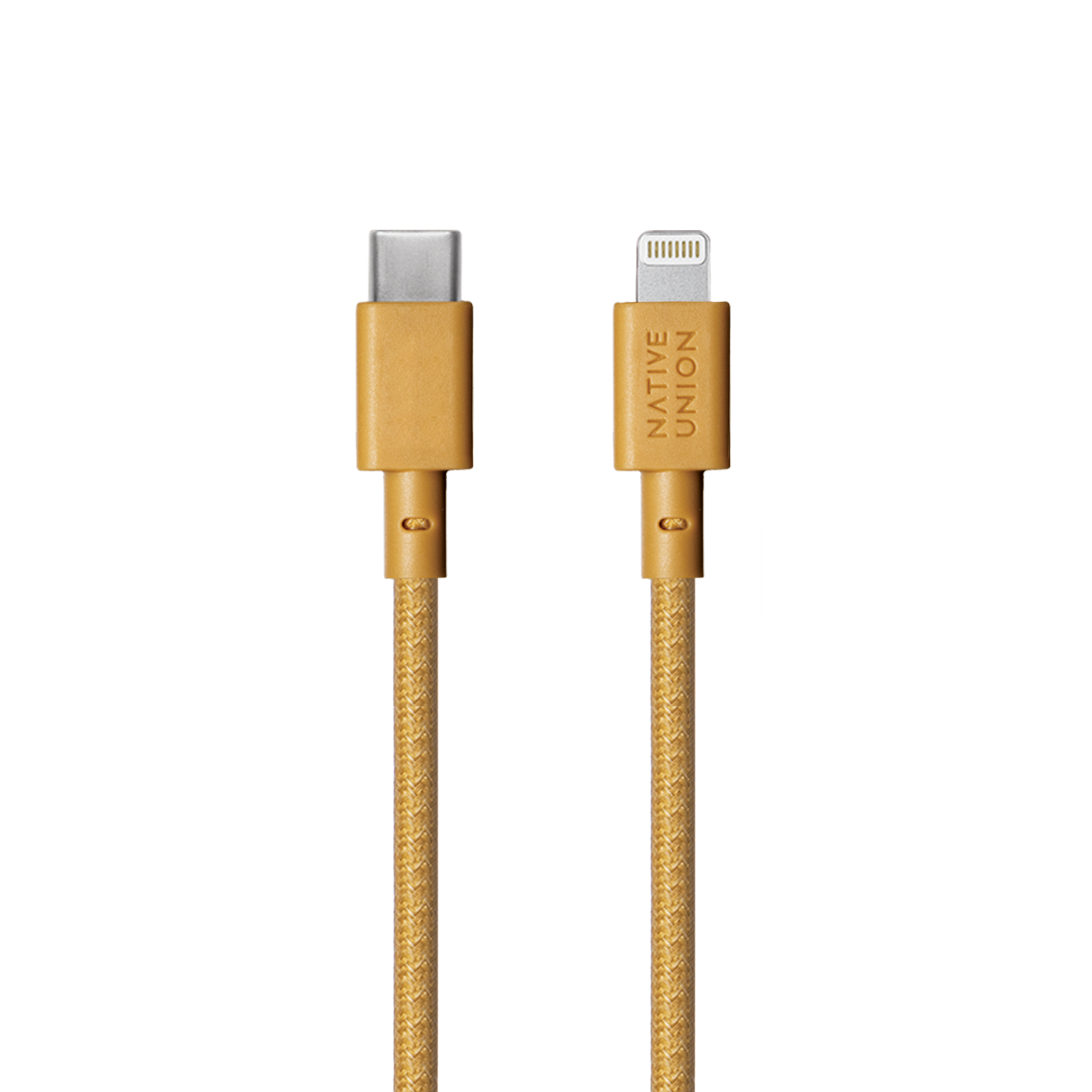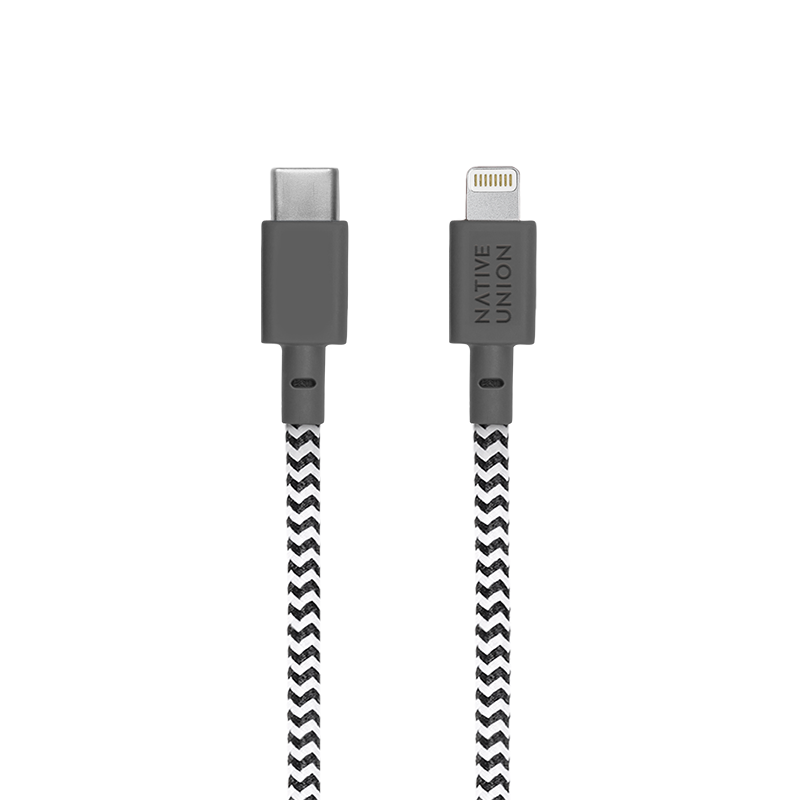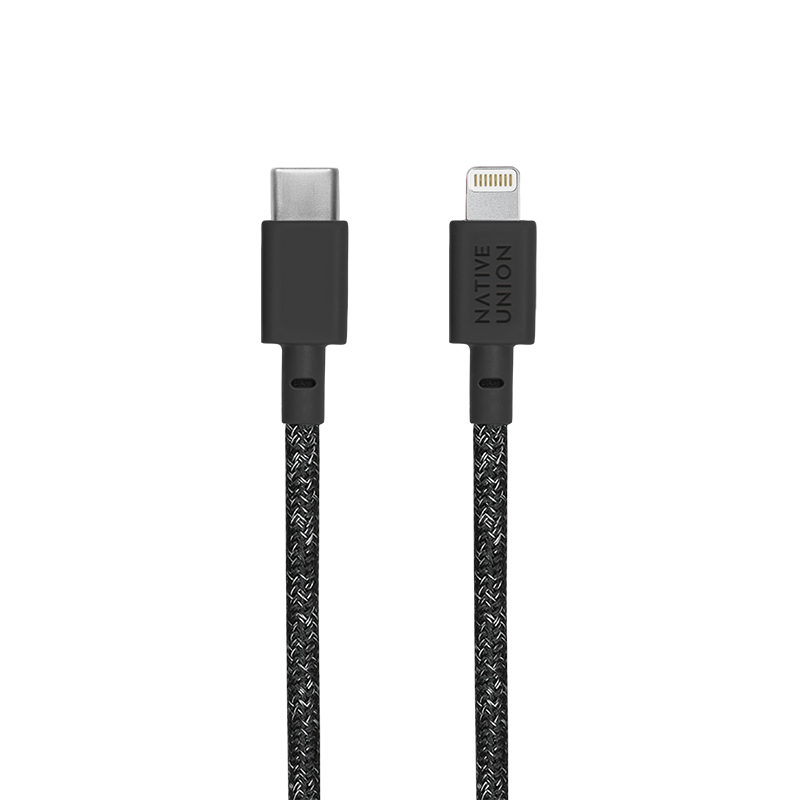 rated 4.7 from 556 customers
Night Cable (USB-C to Lightning)
The recycled 10-foot charging cable with weighted knot
For iPhones, iPads & AirPods
Extra-long 10ft length so you're never interrupted
Apple MFi certified connector
Lifetime Limited Warranty Most durable cable ever with reinforced braiding & ultra-strong aramid fiber core
91
Solving everyday frustration with simple, refined design. Recharge effortlessly from anywhere with an extra-long range and weighted knot that keeps your cable in place.

Learn more about Power Delivery
For iPhones, iPads & AirPods

Made better for the Earth with an innovative eco-friendly construction: 100% recycled PET braiding & 100% recycled TPU housing

Adjustable weighted knot keeps your cable right where you left it

Extra-long 10ft length so you're never interrupted

Reinforced braiding & ultra-strong aramid fiber core withstand wear & tear

Choose quality – Apple MFi certified

This product is also available in USB-A to Lightning, and USB-A to USB-C
---
| | | | |
| --- | --- | --- | --- |
| | | | |
| Recycled Materials | Lifetime Limited Warranty | 14-Day Returns | Secure Checkout |
Product Materials: 100% recycled PET braiding, 100% recycled TPU housing & 75% recycled bonded leather strap, DuPont™ Kevlar® fiber
Cable Length: 10 feet / 3 meters
Connection Types: USB-C to Apple Lightning
Weight: 0.31 lbs / 0.14 kg
This product is compatible with:
USB-C port
All Apple Lightning devices
DuPont™ and Kevlar® are trademarks or registered trademarks of affiliates of DuPont de Nemours, Inc.
Everyone has a different way of solving the problem. Whether it's a binder clip, book, or actual cable organizer, we've all resorted to one thing or another to keep our cables off the floor and on our desks. We challenged ourselves to create a better solution. The result? A perfect embodiment of our commitment to both design and function. We guess the overwhelming response to this one means you think so too.
556 happy users
loved this product
SOLVING EVERYDAY FRUSTRATIONS
RIGHT WHERE YOU LEFT IT
Night Cable marries our commitment to design and function. Our answer to everyday inconveniences, Night Cable comes with an extended length to charge anywhere in your space and an adjustable weighted knot that keeps your cable exactly where you left it, every time.
BETTER FOR THE EARTH
PLANET-POSITIVE POWER
We engineered a cutting-edge eco-friendly construction for a new generation of responsibly created cables, crafted to the same high standard of quality. Made with recycled PET and TPU, and an ultra-strong aramid fiber core for enhanced robustness. A marriage of sustainability and durability, so you can buy less, but better.
UNLOCK FASTER CHARGING
LESS TIME WAITING, MORE TIME
Apple MFi and USB-IF certified, power and sync your iPhone, AirPods or iPad with high-speed, dependable quality via the latest MacBooks or any other USB-C port. Simply pair with a PD-enabled charger for up to 50% iPhone charge in under 30 minutes.